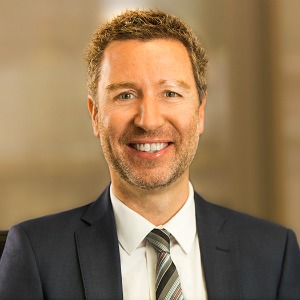 What does it mean to be a competent Australian litigation lawyer in 2016? The use of technology in legal education may hold the answer, writes Julian Lambert.
This question is currently a subject of discussion in the Australian profession, however it has been enshrined in the American Bar Association's (ABA's) Model Rules of Professional Conduct for some time.
In 2012, the ABA modified Comment 8 to Rule 1.1 (that "a lawyer shall provide competent representation to the client") to require lawyers to "keep abreast of changes in the law and its practice, including the benefits and risks associated with relevant technology".
More than 20 US state jurisdictions have since adopted an "ethical duty of technology competence", bringing the link between technology competence and ethics into sharp focus.
Historically, law schools have rarely concerned themselves with the application of technology, instead focusing on the technicalities of law. This is rapidly changing in the US. A recent Gartner report predicted that by 2018, "legal IT courses will be required for the graduates of at least 20 US Tier 1 and Tier 2 law schools".
While there is no equivalent to the ABA's Comment 8 to Rule 1.1 in Australia at present, there are signs that changes are afoot. The sheer number of law graduates in Australia and the increasing sophistication of legal technology tools mean that graduates with exposure to some of those tools have an additional opportunity to distinguish themselves in a super-competitive job market.
These market conditions, and the tendency of the Australian legal technology market to adopt many US trends, should see a rapid increase in the number of Australian law schools promoting legal technology competence in their curriculums.
Several of Australia's 36 law schools have already made headway in providing students with practical exposure to legal technology tools, and emphasise the importance of technical literacy in their syllabuses. The University of South Australia offers a 'Cyber Law' elective, engaging students in several legal technology topics and their impact on the legal profession, including data integrity, data security and electronic evidence.
Melbourne Law School (MLS) has established a 'Law Apps' elective, in which law students must design, build and release a website that provides the public with fast and cost-effective solutions to standard legal problems, such as assessing employment rights. This culminates in an annual 'bake-off', in which students compete for the right to have their solution developed further. Dean of MLS, Professor Carolyn Evans, observed that "law graduates with these technology skills are more employable and more in a position to help clients".
Technology developers are assisting law schools to embrace the disruption caused by technology advances. Neota Logic is one such developer, and has helped MLS students develop and deploy specialist websites as part of their learning. Similarly, Chicago-based legal technology company kCura launched an 'Academic Partners' program in 2015 with over 50 US law schools. Under the program, the schools receive complimentary use of kCura's software 'Relativity', along with assistance with the development of their legal technology syllabuses. It is possible that similar programs will emerge in Australia in the near future, providing law students with stronger legal technology knowledge and experience than what is currently available.
These initiatives recognise both the increasingly competitive world that law graduates now enter, and the importance of technological literacy among lawyers in the digital age. In his book The End of Lawyers?, legal technologist and lawyer Professor Richard Susskind OBE states: "the law is not there to provide a livelihood for lawyers any more than ill-health exists to offer a living for doctors". With Mr Susskind's comments in mind, these initiatives are encouraging and will deliver benefits to law graduates, their employers and, most importantly, the consumers of legal services. 
Julian Lambert is the general manager of Law In Order, Victoria.