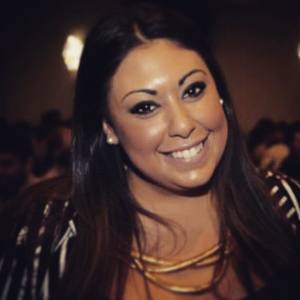 The inevitable reality of successive job rejections, resulting from the oversupply of law graduates, is not necessarily a curse, writes Marie Iskander.
As law students or graduates, it is increasingly rare to come across many positive or 'feel-good' pieces, which may offer us some much-needed solace about our employment prospects; and there are some good reasons why this is so.
With the oversupply of graduates, combined with fewer positions in both the private and public sectors, the current employment market is incredibly challenging for most law students and graduates. Recently The Australian Financial Review published an article warning students to brace themselves for a "Hunger Games-style clerkship season", noting that summer clerkship applications have increased by up to 20 per cent, while the intake has either fallen or remained unchanged.
While there most certainly is cause for some concern about the continued increases in the size and number of law schools in Australia, as well as about the resulting saturation of the job market, the situation isn't necessarily as bleak as some may lead us to believe. Although the clerkship and graduate application processes – and the rejections that follow – are undoubtedly stressful, they prepare students for much greater challenges and responsibilities in the future. After all, if it were easy it wouldn't be worth doing.
Embracing rejection and building resilience
It was not long ago that I openly spoke about the ugly truth surrounding clerkship rejections and issues of mental health at law school. At the time, I felt it was both an incredibly isolating and crushing experience, having been rejected by every single top-tier law firm that I had applied to.
The power of hindsight, however, is a wonderful tool. I credit all of those job rejections as some of the greatest things that could have happened to me while at law school – particularly as they better prepared me for the graduate employment market after I finished my degree, and significantly strengthened my resilience for much harder challenges that I will inevitably face in my career.
Shortly after these experiences I entered student politics to try and change the conversation around corporate clerkships and the manner in which law school creates a dichotomy between corporate and non-corporate careers (as if every other possible legal career outside of corporate law fits into the category of 'non-traditional' career paths). My mission to shield my peers and younger law students from having to face the cruel reality that comes with being rejected from clerkships was strongly criticised by many who thought I had gone too far in the dialogue I was trying to create.
Some felt (perhaps rightly so) that I was incredibly myopic in trying to dissuade students from corporate clerkships. The way I saw it at the time, I was simply trying to encourage students to apply for jobs that they wanted rather than those they were told to apply for. While I had good intentions, I have now come to appreciate that perhaps my efforts in trying to protect my peers from job rejections were slightly misguided.
The reality is that a career in the law is not easy – and nor should it be. As a lawyer you are tasked with competently and efficiently managing, resolving, mitigating and litigating your clients' legal issues – and your clients could range from large corporations to some of the most vulnerable members of our community. Being able to withstand job rejections – while undoubtedly difficult – is one of the easiest challenges we will have to face as legal professionals. Developing a degree of resilience in the face of these job rejections only prepares us for much more difficult and mentally challenging experiences that we will face down the track as lawyers (and in life generally).
Without belittling how challenging these job rejections can be, it is important for students who are currently caught up in the process to not lose sight of the bigger picture and to resist the mentality that many fall into: namely, that these opportunities are the be-all and end-all of our legal careers and our self-worth is intrinsically defined by whether we get a clerkship, or which firm we are accepted into.
If at first you don't succeed, try, try, try again
Having the wonderful tool of hindsight gives me a great advantage that many who are caught up in the process at the moment do not have. For instance, I was able to watch many of my friends and peers who weren't able to secure a clerkship in their penultimate year either secure viable graduate positions after law school, or draw out their law degrees to re-apply for clerkships the following year – with many of them successfully attaining one on the second go.
While this could have easily been an option I could have taken, I genuinely believed that forcing myself down a career path – just because my peers were doing it – was not the answer. Instead, I chose to carve out my own career path and apply for roles that I felt I was better suited to. If anything, the successive job rejections I faced when I was in law school forced me to put myself out there, which allowed me to achieve far more than I ever envisioned when I first started law school.
In the face of some of the challenges I later experienced as a law graduate, I was always moved by stories from my peers and friends about how they overcame adversity and were able to succeed. One story that particularly struck a chord was about a friend of mine who had been rejected by every single law firm and organisation that she applied to when she finished law school, to the point that she was unemployed, living out of her car and sleeping on friends' couches.
For me, this story was a massive shock, not only because of how difficult that experience must have been for her, but also because I've only ever known her as an incredibly inspiring and well-respected Crown prosecutor in New Zealand, who started running her own jury trials at an impressively young age.
It is inspiring stories like these that I hope put the current job market in perspective for those who may be battling successive clerkship rejections and the cut-throat competitiveness of the graduate market.
It will be worth it
Successive job rejections will continue to be the reality for many law students and graduates, but the fact of the matter is: rejection is also part of life. While universities and other peak bodies and organisations need to be more proactive in curbing the current oversupply and addressing issues arising from the tightening employment market, the rejections that result from these should not necessarily be seen as a curse.
Rejection is something that we should learn to embrace, rather than something we should necessarily fear, because in the end these experiences remind us that nothing good comes easy – and when we finally do get that dream job, they make it all the more rewarding.
Marie Iskander is a recent law graduate from the University of New South Wales. The views expressed in this piece are the personal views of the author and are not a reflection of the views of any organisation the author has previously represented or is affiliated with.