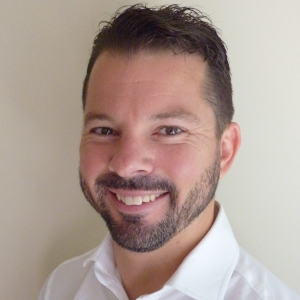 The focus on legal innovation and tech adoption is not new. Industry experts like Richard Susskind have been saying it for years, and the smartest law firms and general counsels are already doing it. However, some lawyers have yet to take the leap of faith and they increasingly risk becoming obsolete, writes Stuart Clout.
By necessity, messaging encouraging our industry to innovate has grown stronger over the years, with the latest Janders Dean Horizons Sydney event no different – one session was even sub-titled 'Surviving the Legal Apocalypse'.
A noticeable shift in law tech messaging has been the encouragement to look outside the industry. Again, this is a necessity. The legal industry has been slower than perhaps any other to adapt to our changing world, and its insular nature plays a big part in this. But our introspection is starting to change.
We saw plenty of these 'changing faces' at the Janders Dean conference. For example, Tony Harrington – now CEO at MinterEllison, and formerly head of PWC and an accountant by trade – spoke about the changing face of the APAC legal industry and how fresh perspectives are breathing new life into our most traditional of industries. Sam Nickless – chief operating officer at Gilbert + Tobin, with a McKinsey consulting background – also shared with us his vision and predictions for our sector.
It's exciting to see these leaders from non-legal backgrounds having such prominent positions in our industry, and being given a platform at a legal industry event. Lawyers need such an in-depth and up-to-date understanding of the law itself that we often struggle to see how we need to change outside of our technical competence. Experts from other industries bring much-needed fresh eyes, and will hopefully also facilitate the innovation and tech adoption we so desperately need.
What about those lawyers who accept they need to innovate but don't know where to start? Alison Laird from DLA Piper gave us some great practical tips on 'Transforming Legal Service Delivery'. Providing both a fun metaphor and reflecting our industry's international nature, Alison compared legal service innovation with a personal journey from London to Sydney overland. Aside from the magnificent holiday snaps shown on the screen, Alison spoke about the need for resilience and determination when embarking on the journey to innovate your law firm, drawing on many links to her own travel odyssey.
For me, this was the key takeaway from the event – no longer are we, as lawyers, wondering if innovation is something we need to do, we are now talking about how we do it. Adopting tech must be a high priority for all law firms who wish to improve profitability, client service and lawyer satisfaction – all essential in a crowded market.
We also heard plenty of reflections from law firms that easy wins consistently are the way to start your innovation journey. They will enable you to slowly but surely bring your whole firm on a journey to a smarter way to work, a smarter way to serve clients and a smarter way to do the business of law.
Stuart Clout is the founder and CEO of thedocyard.