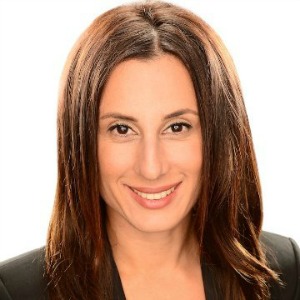 With business models across a range of industries being disrupted and the continuing debate on whether the billable hour model is sustainable, perhaps there is an opportunity for a shift in the legal psyche, writes Katerina Petrogiannakis.
I promise not to ask you to 'Zen out' in this article. But I will ask you to take a minute to reflect on the fact that we are smack bang in the middle of a mindfulness revolution.
You may have heard the latest buzzword – mindfulness – ricocheting off the walls of corporate corridors. Whether it's a fad (think tie dye) or a classic (like Chanel) is yet to be seen.
There is one certainty – the clock is ticking for the leader who is obsessed with work and remote from family and friends, hierarchical, self-centred and controlling. The all too familiar person we have all worked alongside at some stage in our careers, who measures success on the basis of the extent of personal sacrifice, offering high rewards for short-term performance while being intolerant of employees' personal needs and mocking ideas about the importance of morale, corporate culture and shared values.
As the competing demands for our limited time are on the rise, and the pace at which we are all moving throughout the day is getting faster, more and more companies are incorporating mindfulness training and practices in their senior leadership programs in an effort to improve the health and decision-making of their leaders.
But can we, as lawyers, buy into this mindfulness movement, or is it best reserved for alternative types who don't understand the stress we have to deal with every day in the corporate world?
The Mindful Leadership Forum identifies three pillars of mindful leadership, which are said to create greater performance, compassion and discernment to help individuals and companies succeed:
1. Self-awareness: Mindful leaders understand how to respond wisely to stress and learn the skills to make more intelligent and creative choices in challenging situations.
2. Authenticity: Mindful leaders bring their whole selves to work. They don't have to act like someone else. They 'walk the walk' and people experience them as honest and real.
3. Compassion: Mindful leaders value high-quality relationships. They learn skills to create a culture of kindness and creativity rather than a culture of stress.
The above must resonate. Critical to our success as lawyers is building relationships of trust with our clients. Juggling a huge workload and tight time frames while thinking innovatively and finding creative solutions to our clients' issues is a baseline expectation – as is the ability to simultaneously react and manage highly stressful situations appropriately.
Surely there can't be any detriment in considering mindful leadership – even if initially, it's in some light, hybrid form.
But there's no silver bullet for becoming a mindful leader. The Dalai Lama says we can develop a new generation of compassionate, mindful leaders by developing a daily habit of introspection.
The good news is that mindful leadership isn't just about meditating or doing yoga, it's about finding the activity that best suits you. Walk, hike, jog, box, go to the gym, meditate – whatever excites you.
Three things to kick start your deep dive into mindful leadership:
1. Nobody does it better than Google – Search Inside Yourself (SIY) is an innovative mindful leadership training program offered by Google to thousands of its employees (since 2007) in an effort to take leadership to higher levels of effectiveness. In 2017, SIY training is being offered in Australia, so get yourself (and your leadership team) on the priority list.
2. Sign up for the Mindful Leadership Forum – being held on 22 and 23 September 2016.
3. Zen out. If you are into meditation, download the Headspace mindfulness app.
Katerina Petrogiannakis is the deputy chief legal counsel - corporate and IT team at NBN Co.