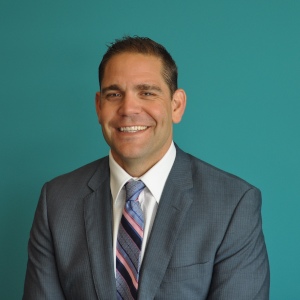 Accommodating the large volumes of data generated by cases is a key priority for any legal organisation. As law firms move away from paper and embrace digital, the need for secure and efficient data storage grows, writes Mike Sakalas.
In many cases, backing up data volumes can take hours or days. In the competitive legal landscape, any delay in accessing files can have a significant impact on your business, amounting to lost time and revenue. So what kind of difference would it make to your bottom line if these processes took a matter of minutes or seconds?
The era of all-flash data storage is enabling this change. Providing better performance than traditional mechanical disk drives, flash storage is being harnessed by Australia's leading law firms to tackle slow backups and technological challenges. Let's take a closer look at why flash provides the answer to long-term data storage for firms looking to stay at the forefront of the industry.
Law firms need to support performance-intensive applications such as eDiscovery and document management, as well as sporadic spikes in workloads for those running on virtualised servers. Lawyers themselves are concentrating on the job at hand, so they want fast performance. And while many lawyers don't get caught up in the financial and business value of higher performance, the people responsible for the bottom line do.
Without a finely tuned, best-of-breed storage layer, everything in the technology stack is impacted. Slow storage means every process takes longer, from generating reports to finding information – and in the legal sector, time is the currency.
A good example is Henry Davis York (HDY), which required higher performance for its evolving data environment. With its legacy storage system, performing simple IT tasks such as requesting a new virtual server took more than 10 minutes. After moving to an all-flash environment, that same task takes HDY about one minute – a tenfold reduction. This is a clear example of how choosing the right storage solution removes the bottleneck.
Fast performance was also one of the key reasons M+K Lawyers, a mid-sized firm with offices across Australia, selected all-flash. Prior to making the leap, staff encountered performance issues and delayed response times when daily backups were taking place, interrupting productivity. Nightly backups were taking up to 12 hours and running into work hours, slowing the network and impacting productivity levels. However, after transitioning to flash storage, these were reduced to four hours. M+K's practice management system nightly backup was taking 90 minutes, but after moving to flash it took just eight minutes.
The speed with which processes are completed means staff can focus on giving back to the business. Lawyers are able to provide the most efficient service to clients, while freeing up the IT team to focus on other technology solutions and continue innovating the business and services rather than focusing on tedious storage management.
With many law firms across Australia growing rapidly, it's imperative to select the right technology solution to cope with continued expansion and increasing storage requirements. With expansion plans underway, one of Australia's oldest law firms, Maurice Blackburn, faced this exact challenge. So it turned to flash, which provided an IT foundation and additional storage to seamlessly drive the business through its high-growth phase. Back-ups now perform 12 times faster and there has been an increase in system reliability. This improves staff productivity, as less time is spent on maintenance. Furthermore, it has reduced Maurice Blackburn's data footprint by a factor of 4.5.
Getting the core infrastructure right provides a springboard for the rest of the business' IT needs. Flash technology is much simpler to support and reduces the amount of effort required for storage maintenance, which makes a real difference to the bottom line.
It's also important to keep in mind that law firms work with highly sensitive information, and it is essential that this is stored in a protected environment. While this relates to the cyber security field, smart organisations know that automatically securing the most basic component of any system, the storage medium itself, is the best protective measure to prevent data from slipping into the wrong hands. Flash storage does just that. Everything written to a flash array is encrypted, reducing the possible attack surface a hacker could exploit. It's just another benefit flash adds to make law firms more secure for business owners, lawyers and clients.
All law firms face challenges in trying to accommodate large volumes of data. As you take on more cases and more business opportunities, the amount of data is only going to increase, as is the need to store it securely and access it efficiently. So if you're looking to transform your business, the jury is in: it's time to embrace flash as the next evolution in data storage.
Mike Sakalas is the managing director of Pure Storage – Australia and New Zealand.