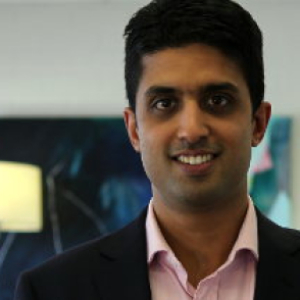 In the last two years, the Australian intellectual property practice area has seen a number of significant changes, presenting new opportunities and challenges for lawyers, writes Andy Mukherji.
The amendments to the Australian Patents Act, which took effect in 2013, allowed Australian patent attorney firms to incorporate. As a result, several of this country's largest firms have publicly listed and embarked upon aggressive mergers and acquisitions.
• In November 2014, Spruson & Ferguson listed on the ASX as Intellectual Property Holdings (IPH Limited). Since then IPH has acquired Fisher Adams Kelly, Pizzeys, Callinans and, most recently, Cullens.
• Shelston IP publicly listed as Xenith IP Group Limited in 2015 and is now in the process of acquiring Watermark.
• In August 2016, Davies Collison Cave and Freehills Patent Attorneys publicly listed under the holding company Qantm Intellectual Property Ltd.
Simultaneously, all of these listed firms are scrambling to scoop up as many smaller players as possible. Big bucks and share options are being exchanged as competition for market share heats up.
There are two side-effects of these acquisitions:
Firstly, they are creating lofty expectations among investors and that is imposing additional pressure on the listed firms to maximise shareholder returns.
Secondly, they are eliminating choice, competition and independence from the industry. Consider this: in my state, Queensland, over 50 per cent of private practice patent and trademark attorneys now work for one entity, IPH.
To date, news coverage of these activities has focused on firm valuations, share price fluctuations and speculation about the financial windfall that will be enjoyed by the former partners or owners of the acquired firms.
Little has been said about the interests of the clients who are being serviced by these firms.
Earlier this year, The Australian Financial Review reported that Justice Geoffrey Nettle, an Australian High Court Judge, raised concerns that accounting rules and the complexities associated with the public listing of a law firm can ultimately work against the interests of clients. Justice Nettle specifically pointed out that the public listing of law firms can place additional pressure on attorneys and lawyers working for public companies. In summary, he emphasised there are inherent conflicts of interest between acting for clients and for shareholders.
Conflicts of interest can be real, perceived or potential.
Given the state of the IP market in Australia, the debate about the conflict between client and shareholder interests will, and should, intensify.
Andy Mukherji is a patent attorney and associate of Michael Buck IP, an independent intellectual property firm based in Brisbane, Australia. Andy's areas of expertise include mechanical engineering, chemical engineering, materials science, physics and nanotechnology. He works with inventors, enterprises, research institutes and universities on patent projects involving technologies that are applicable to sectors spanning from mining to medical.