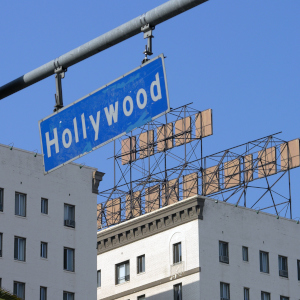 An Australian defamation lawyer who has represented actors Russell Crowe and Harrison Ford has found himself in a sticky situation with a Noosa magistrate.
Originally reported in The Daily Examiner, Australian lawyer Stuart Gibson was reportedly "told off" by former chief justice Tim Carmody when he didn't appear in a Queensland Civil and Administrative Tribunal (QCAT) matter concerning a dispute of $14,000 in real estate sales commission with Select Noosa Real Estate.
According to The Daily Examiner, the matter began in April 2015 when Mr Gibson's parents Walter and Helen Gibson allegedly found themselves owing Select Noosa Real Estate $14,053 over the $545,000 sale of their Coolum Beach home.
Real estate network PRDnationwide sold the home, but Select Noosa Real Estate argued they had the exclusive listing.
Mr Gibson, who is Melbourne-based, was granted permission to represent his parents in the dispute via the telephone. However, when the matter was set to be heard in court, Mr Gibson emailed the tribunal saying "he was going home to bed with a virus" and requested an adjournment, according to The Daily Examiner.
The following day, Mr Gibson reportedly emailed the registry saying he was still unwell and asked for the hearing to be adjourned again.
Upon the hearing being called at 11am, the tribunal rang Mr Gibson's office and was told "he was, or at least had been, in earlier in the morning but had left for the day and was only contactable via email", to which the tribunal responded to Mr Gibson's office manager, saying the hearing would proceed if he didn't make contact promptly, The Daily Examiner said.
Two minutes later Mr Gibson called the tribunal, which upon hanging up the phone alleged Mr Gibson "did not sound sick".
According to the publication, the matter was adjourned at 11:10am due to "credibility issues" and Mr Gibson's right to represent his parents by phone was withdrawn, with the tribunal saying Mr Gibson was only able to represent his parents if all parties appeared in court in person.
Court documents showed the tribunal also noted Mr Gibson's alleged pattern of not showing up at hearings and causing adjournments for various reasons, including being sick.
According to The Daily Examiner, Mr Gibson sought to appeal the tribunal's decision, accusing it of bias.
In his appeal, Mr Gibson claimed the tribunal "snapped at him in open court, acted rudely and abrasively, attacked his credibility and defamed him".
However, Justice Carmody promptly refused Mr Gibson's request for appeal, saying the tribunal was "perfectly entitled to reconsider the question of the mode of the applicant's attendance at the adjournment hearing, especially if credit was in issue".
The Daily Examiner said Justice Carmody also found the tribunal's comments "clearly reflected scepticism" about Mr Gibson's reasons for non-attendance, but did not defame him.
The case is now set to be heard next month.