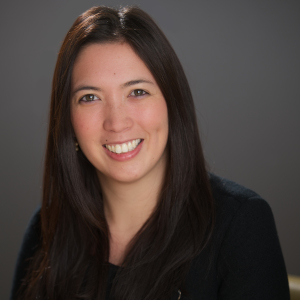 Slavery will soon become a compulsory board agenda item for many large Australian organisations doing business with the UK, following the new reporting obligations set out in section 54 of the Modern Slavery Act (UK), writes Shaeron Yapp.
Slavery is a hugely profitable criminal activity generating up to $150 billion per year, with estimates of up to 46 million slaves globally. The new law acts as a spotlight on large organisations demanding transparency about whether they are directly or indirectly profiting from slavery. This article highlights the key legal and commercial issues lawyers should be aware of when advising clients.
What is modern slavery?
'Modern slavery' encapsulates human trafficking, slavery, servitude and forced or compulsory labour offences. It is broadly defined to reflect the reality that slavery manifests in many different ways.

Affected organisations
Every organisation (wherever incorporated) that carries on a business or part of a business within the UK and supplies goods or services with a turnover of more than £36 million is affected.
The law applies across every sector, impacting not just manufacturing companies but sectors such as banking, the media and even law firms. The definition of 'carrying on business' is fluid, but government guidance notes confirm a common-sense approach will be taken. If an organisation does not have a demonstrable business presence in the UK or is simply a holding company, it will not be caught.
The section 54 statement 
The statement should be a succinct summary of action taken by an organisation in respect of slavery. Yet the law is 'toothless' and is a simple disclosure obligation.
The only requirement is to sign and publish the statement annually. Organisations could simply state 'no slaves here' and face no legal penalties.
The response is designed to be market-driven, a race to the top in improving standards, enforced by the court of popular opinion.
Reputational risk will be the driving factor for directors when approving statements. Organisations are not expected to audit every supply chain, but rather demonstrate a strong commitment and proportional response, within their spheres of influence.
The never-ending supply chain
The law is drafted in vague terms and does not define supply chains. Instead of imposing a 'one-size-fits-all' checklist, each organisation is left to determine a suitable response.
It is expected that reporting levels will increase over time as internal processes mature and corporate culture shifts towards greater transparency. It may be that organisations will first focus on upstream supply chains, being the suppliers that the organisation can exercise influence over.
Investigating and managing suppliers is challenging, particularly when suppliers act in disregard of contractual terms.
For example, earlier this year iconic Australian brand Rip Curl was the subject of public scrutiny after its subcontractor was found to be wrongfully outsourcing production to a factory in North Korea where workers were at high risk of slave-like conditions. Section 54 now requires greater transparency from companies on their supply chain management and proactive monitoring of their compliance with contractual terms and ethical standards.
Formalities and timing
The mandatory formalities include that the statement must be signed by an executive officer and published on a prominent place on the organisation's homepage. From the first round of statements published in the UK, it seems many statements have failed to comply with these basic formalities.
For those Australian companies with a year end of 30 June, the first statement should be published promptly, but there is an informal six-month grace period permitted.
Some companies have opted not to rely on the grace period but to publish the statement in their annual report as well, which is arguably a more logical placeholder in the corporate calendar for regular disclosure obligations.
Australian legal trends 
The Modern Slavery Act is the first of its kind globally and will evolve rapidly. Although in its infancy, it is already under intense scrutiny. Equivalent EU legislation is expected shortly. There is also growing pressure in the US to extend the California Transparency in Supply Chains Act, which is currently restricted to manufacturing and retail companies operating in California.
Australia has a complex legal framework compromised of international instruments, criminal codes, migration laws and other state and territorial legislation governing slavery.
A five-year national action plan (2015 to 2019) to combat slavery is underway. The action plan includes the convening of a 'Supply Chains Working Group'. Legislatures will be reviewing the progress of the UK law and it is expected that Australia will follow suit shortly. NGOs seem to be campaigning for stricter provisions in Australia.
Indeed, modern slavery is high on the global political agenda, with high-profile political backers including Theresa May, Hillary Clinton and Julie Bishop.

Next step for lawyers
Publishing the statement is the easy part. Lawyers will need to advise on the contractual roll-out of updated warranties, termination rights, audit rights, review procurement procedures, update policies including whistleblowing policies and provide training.
If issues are identified, enforcement procedures and dispute resolution will need careful consideration. Experts suggest that simply cutting ties with suppliers can be the worst approach, as it will not address the underlying issue of slavery.
NGOs have already begun to critique and benchmark statements. One major criticism to date has been that statements are woefully brief, averaging 400 words and not meeting the required formalities, such as being signed by a director. Others are being critiqued for demonstrating inadequate due diligence and poor risk assessment procedures. This is the first year of disclosure obligations and companies should expect ever-increasing public and political pressure in this developing area of law.
Unfortunately, slavery continues to exist because it is profitable. Section 54 recognises that companies are best placed to address issues of misaligned profit due to slavery, and is a step forward in the increasing demands for corporate transparency.
It would be prudent for Australian companies to engage sooner rather than later with the current legislative consultation process for equivalent laws in Australia.
Proactive legal advice and corporate engagement is needed to ensure section 54, and any future Australian law, is not just public relations or a political exercise but a landmark move towards the eradication of modern slavery.
Shaeron Yapp is a freelance lawyer who has worked in Australia and the UK, most recently as a commercial lawyer for the BBC. She has advised corporations and charities on supply chain transparency and modern slavery laws. She is currently based in Perth.