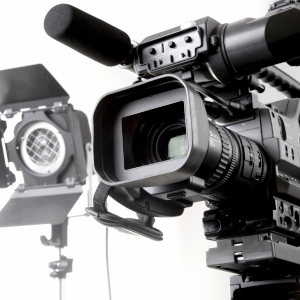 Several law students and young lawyers have taken part in a television program that aims to enhance the community's understanding of various aspects of the law.
The LawHelp Australia (LHA) program was founded by Melbourne lawyer Dinesh Weerakkody.
In addition to running his own legal practice, Mr Weerakkody wanted to contribute to the community by coming up with an innovative way to communicate tips and updates on the law.
"I wanted to provide information to the members of the community to get a basic understanding of the law in various areas," he said.
LHA strives to provide information in an engaging and conversational setting so that viewers can learn about topical and interesting issues.
Previous topics that have been discussed include the Royal Commission into Family Violence, conveyancing procedures, criminal trials, the Victims of Crime Assistance Tribunal (VOCAT) and freedom of information, to name a few.
Carl Buhariwala, a Monash University law student and a researcher at LHA, prepares scripts for LHA recordings.
Mr Buhariwala said that "as a student, it is great to read up on current issues and learn about topics that are not covered at university".
"Volunteers have the opportunity to appear on the panel and contribute to informing society with tips and updates on the law," he said.
Mr Buhariwala added that the LHA welcomes support from the community and the broader legal profession, and is always keen to hear from lawyers, academics, policy advisers, social workers and students about their ideas for future episodes.
The LHA program airs on Sundays at 6pm on Channel 31. Past episodes can be viewed on LHA's website and YouTube channel. The group also has a blog that can be viewed online.