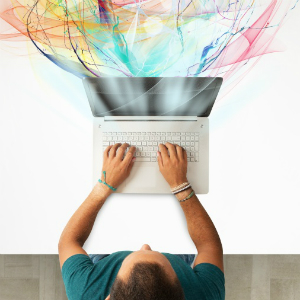 Two Sydney-based professionals have unveiled a new online project to celebrate people who use their legal skills to serve the community.
The Lifetimes in Law website brings together the photography talent of Canon Australia chief legal counsel David Field and the writing skills of legal wellbeing author and consultant Jerome Doraisamy.
The website features photographs and stories of people who have used the law to serve the community, including but not limited to public services, education, social justice and advocacy for the underprivileged. 
Mr Field said a new subject will be featured every couple of weeks to showcase the work they've undertaken in the community.
"We're deliberately starting the project with an open mind as to where it might take us," he said.
"We want it to be an interactive process where we will explore what it means to use the law to serve the community. As the project progresses and we receive new suggestions for people to feature, we expect to be featuring lawyers who serve the community in ways that are different from those we originally envisaged.
"I've already had some amazing conversations with some great people through the portrait process. I'm really looking forward to that aspect continuing as we get to meet new people who have had quite amazing careers in many cases."
Mr Doraisamy echoed this sentiment, saying the website is a great way to raise awareness of the work being done by people in the profession, and will remind the broader community of the importance of the practice and rule of law.
"Law is an integral cog in the machine that is our society, and it is therefore incumbent upon us to acknowledge and celebrate the important work being done by our friends, colleagues or even competitors," he said.
"Such celebration of the great work being done across the board is important for profession-wide collegiality, as well as aspiration and idealism for future generations."