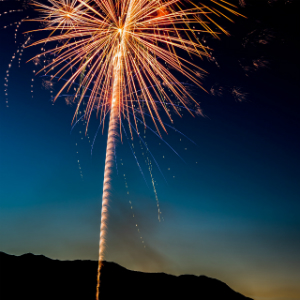 'New year, new you' is the oft-repeated mantra when the calendar flips to a fresh year. But more often than not, resolutions remain vague goals, and people naturally slip back into their old habits, especially in the legal profession where daily to-do lists, stress and billing can overwhelm the longer-term aims, writes Matthew Kay.
But instead of looking to reinvent yourself for the workplace, why not find a new role that better suits your skill set and personality?
The 'traditional' law firm is increasingly changing, and today the range of possibilities for lawyers when it comes to how they deploy their talents, and therefore how they shape their careers, is far greater than ever before.
Although many may not feel like it, lawyers are now freer than ever to enjoy a career that not only embraces everyone's differences, but uses these characteristics as a positive that improves services for clients.
In this modern world, clients are increasingly demanding a more flexible legal resource supply, businesses are run more tightly and many company directors don't want to pay for a full-time, fully staffed legal team if they're not always needed.
Likewise, much has been written recently about the rise of artificial intelligence (AI) in the legal profession – IBM's ROSS was recruited by a US firm last year and most firms are now developing their own AI systems.
This innovation is eroding the 'commoditisable' end of the legal services market, meaning the opportunity for real-life lawyers is increasingly at the high-value-add end. It's this end of legal services where personality, close personal relationships with clients and innovative, out-of-the-box thinking become much more important, distinguishing lawyers from AI and the 'lawyer clone' side of the market.
All of these developments are shaking up the traditional order, meaning that lawyers actually have a fantastic opportunity to rethink how they offer their services.
One option that is growing in popularity in Australia and the UK in particular is contract lawyering – where lawyers turn freelance and work through a legal resourcing hub on assignments for clients for a period of around six to 12 months.
This type of working addresses the work-life imbalance plaguing many busy lawyers and enables them to choose their work more carefully, often allowing them to concentrate on the law, rather than get distracted by all the other tasks that go hand-in-hand with a role in a busy law firm these days.
This way of working also benefits clients, who might need a lawyer for a very specific project, or to bolster an existing in-house team. 
At Vario, we also work hard to match an individual's personality to the client and assignment. This is important in ensuring the partnership is a success. Soft skills are increasingly essential alongside legal ability – being parachuted into a project and expected to perform from day one requires a certain type of personality.
However, it's not just more experienced lawyers who want to start freelancing as a way to rebalance their home and work life. We've recently done some research and found that a number of different personality types are drawn to freelancing.
Indeed, an experienced lawyer looking for a different pace of life is in there, but so is the junior lawyer who realises the traditional legal career path isn't for them.
Working on a freelance basis also frees up more time to pursue other interests, and entrepreneurs and travellers are drawn to this way of working. Parents like working on assignments as it gives them more flexibility, but for many, the quality and variety of contract work is a real draw – attracting both experienced and junior lawyers.
So in 2017, rather than writing out a list of resolutions to ensure you're fitting in and getting ahead, why not take control of your career, start embracing the innovation impacting the legal profession, and start working in a new way?
Matthew Kay is the director of Vario at Pinsent Masons.