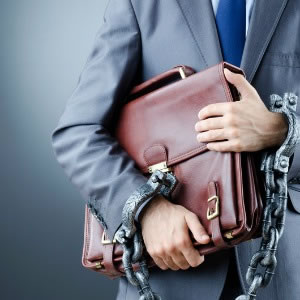 It's hard to imagine that a small legal practice deep in the suburbs of Sydney could be the vehicle to fund international terrorism. However, the reality is everyday criminals are using law firms and other everyday Aussie businesses to launder their dirty money – funds used for crime and conflict across the world, writes Michelle Weatherhead.
How we push back against the march of dirty money, and how we will fight it in the future, is of vital importance to society and economies across the world.

Laundered money represents between 2 and 5 per cent of global gross domestic product (GDP), according to the UN. That's the equivalent of the fifth largest economy in the world; in 2009, the UN estimated 3.6 per cent of the world's GDP was tied up in criminal proceeds.
The figures involved in the fight against money laundering are daunting. From 2007-2013 CEB found the world's six largest banks saw their compliance costs more than double from $34.7 billion to $70.1 billion.
And while the cost for the banks is significant, law firms and other businesses that deal in large transactions are now in regulators around the world's sights – due to the risk of becoming accidental facilitators or deliberate co-conspirators. Often acting as a way to get around the substantial monitoring and risk assessments of the big banks, criminals will use these businesses to launder money.
The proposed second tranche of anti-money laundering legislation will potentially move the focus beyond the big banks for the first time to these 'gatekeepers'. BAE Systems' Financial Crime Survey 2016 found these entry points are smaller, more numerous and even harder to support and regulate than the banks. Yet they represent poorly-guarded gates through which dirty money and criminal individuals and groups can gain the trappings of legitimacy.

Throwing more people, systems and money at the problem can work in the short-term, but it never creates a long-term fix. What's more, money launderers don't explain what they plan to do, so strategic planning can only go so far.
The end result is that highly trained, experienced legal staff are often required to firefight, working with less-than perfect systems. They need time and space to focus on really thorny problems, but all too often are dealing with an avalanche of false positives and a tangle of systems piled on top of each other.
Anti-money laundering professionals are as aware as anyone else of the need to think and plan strategically, as well as reacting to short term events, but are often forced by circumstance to respond. This puts the emphasis on the vendors of these solutions to make simpler, more efficient tools that allow for flexibility, without creating layer upon layer of complexity.
In our recently launched report looking at the anti-money laundering landscape around the world, How Dirty Money Moves, BAE Systems suggests three things that can be done in the short-term to help: tackle the shortage of skilled people, work collaboratively and share data, and finally, get the right technology in place and working in an efficient, optimised environment.
We may never eradicate money laundering, but we can certainly better support the businesses who are unwittingly helping fund crime and make it a riskier, more difficult proposition for criminals.
Michelle Weatherhead is the general manager of Commercial Solutions ANZ, BAE Systems Applied Intelligence.