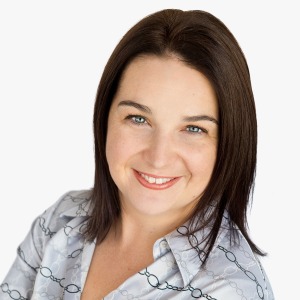 It's a worrying scenario – the struggling solicitor trying to please clients who want legal advice on something their lawyer's not trained for, writes Jennifer Hetherington.
The lawyer wants to keep faith with the client and, more significantly, wants to keep the client. So what do you do if you're, say, a commercial lawyer, and your client announces he's getting divorced and your firm doesn't have a family law section?
In a world of increasingly specialised legal services the logical step is to refer the client to an accredited family law specialist. Unfortunately, that doesn't always happen and the lawyer trying to please their client can so easily derail a family law process.
Family law is a very complex area with nuances that can be far-reaching to both client and lawyer. Get it wrong and it could reflect badly on future referrals to you.
Family law in particular can be daunting to the practitioner who may be trusted by the client for their advice on other fields of law, but tries to struggle through on their own with a divorce or property settlement.
So why is it so important to bring in a family law expert?
As an accredited family law specialist, I have seen things go wrong with colleagues trying to struggle through on family law matters that are outside their expertise.
Well-meaning decisions can be pounced on by the other party's lawyer or actually undermine the client's case.
A few examples:
• A firm lodged a caveat over the other party's property. They did not lodge a Notice of Action, so the caveat lapsed after three months and, of course, you cannot lodge a new caveat on the same grounds. Even had they lodged a Notice of Action, their initiating proceedings did not plead sufficient to give rise to a caveatable interest so would have been requisitioned in any event.
• A firm sent a bundle of disclosure documents supplied by the client with a cover letter resoundingly confirming the client's version of the truth. Unfortunately, the documents showed the complete opposite. Clearly the lawyer either had not read the documents or had not challenged the client on the version being put forward, which was not supported by the evidence.
• Seeking orders so far outside the range of what is reasonable that the lawyer is threatened with a costs order against them personally if they persist.
• Not understanding the source of the court's power to make various orders and asking for something with no basis because the wrong power is sought to be invoked.
You may be familiar with your client's core legal matters but when it comes to relationship breakdowns, people take on a whole new demeanour.
The following may help practitioners not familiar with family law who find themselves enmeshed in separation proceedings and needing to call in a family law specialist.
Clients usually arrive with preconceived expectations and they've probably consulted the four F's that seem to be a social focus for those breaking up with a partner – that's Family, Friends, Fools and Facebook. Most of the family law misconceptions we deal with stem from these four environments. Everybody's an expert, or so they think.
With separation and divorce on the table clients are emotionally raw.
Inevitably, the number one concern seems to be cost. But there are ways to keep their costs down.
• Clients need to get legal advice as soon as possible. It's amazing how many people blunder about and bring a specialist family lawyer in almost as an afterthought.
• Encourage clients to start collecting their financial documents as soon as they can, even before seeing a solicitor. Bank accounts, superannuation details, investments, credit card statements and any other documents that may be needed such as up to date tax returns. It will streamline the process and reduce costs to the client.
• Encourage clients not to burn bridges – The object is to part from the ex eventually, so try to stay on speaking terms throughout the process. Mediation or collaborative law, rather than war, is the ideal.
• Family law matters are different for each individual. Clients should not assume their matter will be a mirror of a friend's and solicitors should not treat it as a 'one size fits all' approach.
• If an ex is getting aggressive make sure clients know how to seek a domestic violence protection order if needed.
• Review any will or power of attorney. A surprising number of clients don't have a valid will.
• Refer them to the Department of Human Services website to get some idea of what their rights and obligations are regarding child support.
• If a couple can come to an agreement to split up joint property make sure they go to a family law solicitor to make it legally binding.
There is an alarming degree of public ignorance and misinformation about the property and asset split entitlements for separating couples.
Many people are ignorant of who's entitled to what. One of the enduring myths is that the law only applies to married couples and does not apply to de facto couples. In reality, the law is the same for everyone, including same sex couples. The law says you can't get married if you are gay but we will divide your property as if you were.
Another myth is that every divorce agreement has a starting point of a 50/50 split with variations if there are children. Not so. Sometimes the end result is a 50/50 split, sometimes not. Every settlement is unique.
Facebook has a lot to answer for. People can and do post wild guesswork or emotive rants camouflaged as facts. If your clients are exchanging cannon fire via social media, try to dissuade them. The Family Court takes a dim view of it.
I am a strong supporter of an alternative to the court process in divorces. Collaborative law is the future of Family Law and lawyers dealing with divorce matters should consider it.
Collaborative law gives partners a degree of control, in how their assets are split and above all, how their children will fare. They work together using respectful techniques to get the best outcome for a family so they – not the courts – agree on who will get what.
The objective overall should be to restore people's lives with the minimum of stress and guide former partners towards new and fulfilling lives.
Jennifer Hetherington is an accredited family law specialist and a mediator from Hetherington Mediations, part of Brisbane law firm Hetherington Legal.