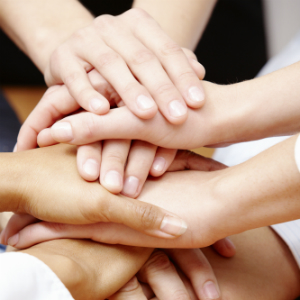 The fourth of February marks World Cancer Day. It is a good opportunity to take stock of what it means to be diagnosed with cancer, and what this looks like in the medical negligence context, writes Caryn Ger.
Cancer is such a pervasive illness that almost everyone's life is touched by it in some way. We all have a loved one, or a loved one's loved one, who has been affected by this diagnosis.
The day that someone gets a cancer diagnosis is quite possibly the worst day of that person's life. It is then that we are at our most vulnerable, we are filled with dread, and we hope for so much from our healthcare system. And this is when your doctor does everything perfectly.
Imagine receiving the devastating news of a cancer diagnosis, and also discovering that you could have been diagnosed earlier, and your odds of survival better, or your surgery less invasive, your chemo less intensive, your radiotherapy less frequent, your hospital stay shorter or your pain and suffering lessened, had your doctor(s) done the right thing by you.
Delayed diagnosis of cancer, or indeed, improper treatment of cancer once it is diagnosed, pours salt in the gaping wound with which we are all familiar.
Here at Shine Lawyers, we see an unfortunate number of clients come through our doors who have received the dreaded double blow – the diagnosis of cancer, and the news that their diagnosis or treatment has been mismanaged, and they are now worse off than they otherwise would have been.
It is cases like this that demonstrate that when a person needs a medical negligence lawyer it is usually in their hour of direst need.
It is true to say that one of the most important things to do for cancer is to pay attention to changes in your body. However, another equally important thing to do, and this applies to all types of cancer, is to advocate for your own health. If you are suspicious of your symptoms, see a doctor.
If you don't feel you are being properly treated, seek a second opinion. Unfortunately, doctors providing insufficient treatment is not always avoidable, but a great thing you can do to reduce the risk of this devastating diagnosis becoming an even bigger blow is to be your own advocate.
Ask questions and research – research your doctors, your diagnosis, your treatment and your results.
Follow up your own test results, don't wait for them to come to you. Forewarned is forearmed – arm yourself with information, so that you can better know which questions to ask and what to expect over your treatment course, and have it best tailored to you and your condition.
We take this opportunity to stand in solidarity with the millions of people whose lives have been affected by cancer, and to raise awareness of patients' rights if they do not receive the care they are entitled to from our healthcare system.
Caryn Ger is a medical negligence practice partner at Shine Lawyers.