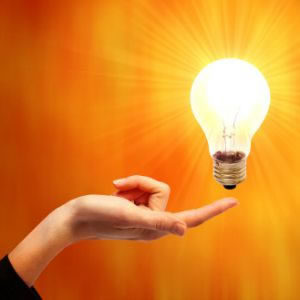 A barrister and an associate will temporarily give up their day jobs to showcase their funny sides at the 2017 Melbourne International Comedy Festival.
Melbourne-based barrister John Leung and Forte Family Lawyers associate Louise Cooney say they are putting down the pleadings and affidavits to take centre stage at this year's event.
The budding comedians are the brains behind independent comedy production group The Renegades.
For their appearance at the 2017 Melbourne International Comedy Festival, The Renegades are producing Allsorts, which is a showcase of emerging comedic talent. The company will also produce Mr Leung's second solo show The Cunning Linguist, which promises to pay tribute to the funnier and sexier side of linguistics.
"Our aim is to help up-and-coming artists get on stage and perform, assisting them with the organisational and administrative side of putting on shows," Mr Leung said.
However, this year's Melbourne International Comedy Festival will not be the duo's first rodeo. They have taken to its stage in years past, as well as performing at the Melbourne Fringe Festival and the Melbourne Ukulele Festival.
"Last year we produced five shows in the Comedy Festival, which were all debut solo/duo shows," Ms Cooney said.
"This year, we thought that doing a variety show would give more artists a chance to put their work in front of an audience. We're really excited about the diversity of the acts we've lined up."
Mr Leung and Ms Cooney praised the benefits of diving into a hobby outside of their day jobs.
"For me, producing shows can be a lot of work but it provides a welcome creative outlet besides my busy work practice," Ms Cooney said.
"Comedy gigs are a bit like being a barrister – the stress, the prep, the nerves and the performance rush. But probably a little bit more fun in the end!" added Mr Leung.
"Whilst it can be stressful trying to juggle work commitments and these creative opportunities, it's also a great way of keeping yourself fresh for the less exciting business of lawyering."
The 2017 Melbourne International Comedy Festival kicks off on 29 March and runs until 23 April.
Allsorts is showing at the Owl and Cat Theatre on 5 – 7 April at 10pm, while The Cunning Linguist is showing at Tasma Terrace on 28 March – 8 April at 6:45pm.