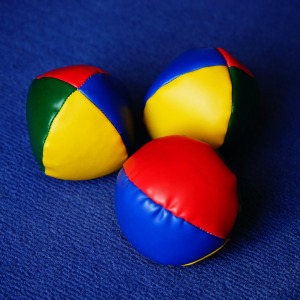 In moving away from the traditional law firm model, more legal professionals are turning freelance, writes Matthew Kay.
It is not uncommon to see a model try their hand at acting, or a pop singer do some TV presenting gigs. In the celebrity world, this isn't new. Famous faces are often diversifying their careers, building on their profile in one area to make waves in another – model/actor, actor/singer – and in the age of social media, more and more celebrities are becoming 'slashies' and taking on a number of different jobs.
Now we're also starting to see a growing number of professionals looking to diversify their careers, building on their skills in their work life to breathe life into a passion project. We're even seeing it in the world of law – at Vario we recently carried out a survey that revealed a quarter of our freelance lawyers also run a business on the side.
These entrepreneurs/lawyers are increasing in number and this trend further illustrates just how the legal sector is changing. By moving away from the traditional law firm model, more legal professionals are turning freelance through a hub like Vario and finding time to devote to their own businesses. Often these businesses are rooted in personal passions such as wine or sailing, to take examples from our own freelancers.
Freelance lawyers find they have more time to devote to setting up a business, and working flexibly on assignments means that, if needed, they can take months at a time off to focus on their business.
Of course, legal minds are often some of the best entrepreneurs too – they're all too used to analysing risks and they can deal with the legal side of setting up a business. We've also heard from our contract lawyers that the salary they earn through their legal assignments helps support their entrepreneurial endeavours.
Case study – lawyer/world explorer/entrepreneur
One of our Vario contractors, Henry Burkitt, juggles his career as a lawyer with his adventure sailing and ecotourism business Kraken Travel.
Henry found that the flexibility afforded to him by working as a freelancer not only gave him more time to devote to his business and sail around the world, but also gave him more free time to see friends and family.
Of course, being able to embark on a 'slashie' career does require the right sort of day job, which gives more flexibility and the time needed to start a new business.
In addition to having more time to devote to another business, freelancing also provides a greater variety of work, which we found in our survey was one of the key drivers for lawyers wanting to go freelance, and one of the biggest benefits (alongside work-life balance) for contract lawyers.
As the workplace modernises and individuals want more varied and flexible careers, the rise of the professional 'slashie' will continue.
With the right day job, a 'slashie' career can be a hugely rewarding way to indulge passions and make money from something that was previously only seen as a hobby.
Matthew Kay is the director of Vario at Pinsent Masons.