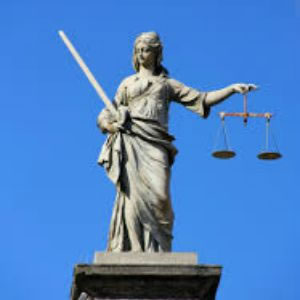 Calls by the ACT's shadow attorney-general to review the territory's bail laws have been met with caution by the local law society.
Sarah Avery, president of the ACT Law Society, welcomed ongoing law reform assisted by legal experts. 
"It is important that any review be an evidence-based, considered process that will take into account all relevant views. The society would not support a hasty response prompted by the tragic events that have occurred in other jurisdictions," Ms Avery said in a statement this week.
"The society stands ready to assist in any comprehensive, evidence-based review of the bail system."
Ms Avery's comments came after ACT shadow attorney-general Jeremy Hanson called for an independent review of the territory's bail laws. 
The calls for a review by Mr Hanson, an ACT Liberal MP, were prompted in part by the Bourke Street tragedy in Melbourne last month.
Dimitrious Gargasoulas is accused of driving through the city centre, and killing six people and injuring at least 30 others. Gargasoulas was on bail at the time of his alleged offences.
"Like others, the society was deeply saddened by the events in the CBD in Melbourne and expresses its deepest sympathy to all those affected," Ms Avery said.
She acknowledged the Bourke Street incident was a legitimate reason to reflect on existing bail laws in the ACT. However, she also pointed out the differences between the Victorian and ACT jurisdictions with respect to bail.
"It is important to note that in the ACT, bail is only granted through the courts. This is a marked difference from the situation in Victoria, where bail could be granted by volunteer bail justices," Ms Avery said.
"The society strongly believes that the courts are best placed to hear all relevant evidence and argument by the parties and to make a determination based on that evidence."