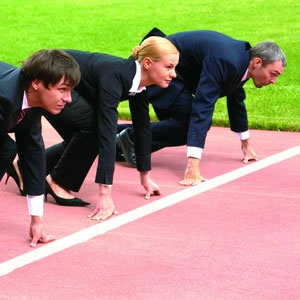 A new report has shed light on the rapid growth of SME law firms in Australia, uncovering why they have a "winning edge" over some of their larger competitors.
According to the 2016 Australia: State of the Legal Market report by Melbourne Law School and Thomson Reuters, the growth rate of specialist and boutique law firms in the country is increasing.
In addition, the report have found that more firms are applying a fresh approach to specialisation. It's been said that while traditional boutique firms are focusing on distinct areas of law, there are also more practices that are concentrating on particular client types or industry verticals.
"Boutique firms aren't necessarily small. Rather, a boutique law firm is an expert in a particular area of the law and, by specialising, stands out by offering deeper knowledge, improved service consistency and, potentially, reduced prices to its clients. These firms represent the future of competition for both small and large law firms, full service or otherwise," Thomson Reuters commercial director Carl Olson said.
"Alongside firms that specialise in criminal law or family law, for example, there are now firms that specialise in legal services for specific industries, such as not-for-profit organisations, retailers or manufacturers, for example. Their deep knowledge of the specific industry they service, along with their experience in law, lets them provide a comprehensive service that is tailored to their clients' needs.
"Another new form of specialisation includes the purpose of the law firm itself. For example, a law firm staffed mostly by volunteers can offer services to disadvantaged or marginalised clients. There are all kinds of ways for law firms to differentiate themselves in the current marketplace."
Mr Olsen said in the current business climate, boutique firms have several advantages that give them a "winning edge" over full-service practices.
The first, he said, is the higher level of expertise on offer.
"Lawyers in boutique law firms are specialists, so they can offer expert advice and bring more experience in a particular industry or area of law to the table," Mr Olson explained.
Lower overheads are another advantage, according to Mr Olson.
"Being specialised, boutique practices tend to be leaner and save on overheads that aren't needed," he said.
Furthermore, Mr Olson said the transparency on offer in boutiques is second to none.
"With fewer bureaucratic structures, boutique firms can offer the transparency in their operations that today's clients often demand," he said.
Mr Olson also commented on the changing mindset of clients in that many aren't just looking for the power of a name anymore, but instead are utilising the options that boutique law firms present.
"While the prestige of a firm's name may have worked in the past, clients today increasingly want to connect with their lawyers and advisers in a more open and authentic way. A boutique-style practice can encourage that type of connection, while offering clients high-quality service based on significant accumulated experience in a relevant area," Mr Olson said.
"By focusing their offerings on a niche and well-defined target audience, boutique law firms can fill the gaps that full-service, generalist practices often gloss over in their search for bigger clients.
"But that's not to say traditional law firms no longer have a place. If anything, the rise of boutique and specialist law firms is a reminder to the larger practices that a strong focus on client service and relationships is the way forward for everyone in this ever-changing legal landscape."