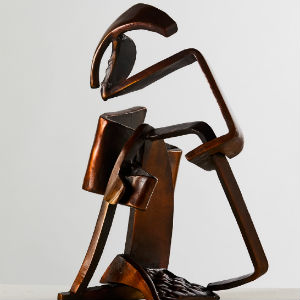 The first place in Clyde & Co's Australian Art Award has gone to a conceptual bronze cast sculpture.
Fiona Watson's sculpture 'Geisha' (pictured) has won first prize in an annual initiative supported by Clyde & Co.
A bronze lost-wax casting process was used to create the sculpture, and involved turning malleable handmade elements into enduring sculptures.
"With sculpture, one can move around a work in space, and perspectives are in constant flux according to one's own position," Ms Watson said.
"I am very tactile and I've always enjoyed making things with my hands. Making sculptures allows for a visual engagement that is constantly changing, which is not possible with two-dimensional art forms, such as painting," she said.
Ms Watson was named as the winner of the 2017 Clyde & Co Australia Art Award held at a special event in Sydney last week.
Upon accepting the award, she applauded the firm's efforts to support emerging artists and discussed the unique dynamic that the corporate and artistic worlds share.
"On a humane level, art can provide respite from the rigours of the world of commerce, and correspondingly the commercial world can support the arts to flourish," Ms Watson said.
"I believe the world is a better place where art and commerce coexist; this can and should be symbiotic rather than mutually exclusive," Ms Watson said.
A fine arts graduate from the National Art School in Sydney, Ms Watson originally pursued a career in advertising. A statement released by Clyde & Co said sculpturing has been a long-time passion for the emerging artist.
Clyde & Co consultant Oscar Shub, who led the judging panel, said Ms Watson's piece was chosen because of its exceptional quality.
"Fiona's work was chosen not only for the exceptional level of its quality, but also for the concept of using an ancient method of bronze casting to create a beautiful form of a Geisha. It approaches a traditional subject matter while creating an innovative work of art," Mr Shub said.
Other winners on the night included Jake Parkinson, who took home the Staff Choice Award, and Hanna Hetherington, who was awarded Highly Commended by the judging panel for her piece 'Bittersweet'.
"Judging an exhibition of art works in different media is always very difficult. It is made more difficult when the committee has to decide from a selection of works of high quality, which we have chosen for this exhibition," Mr Shub added.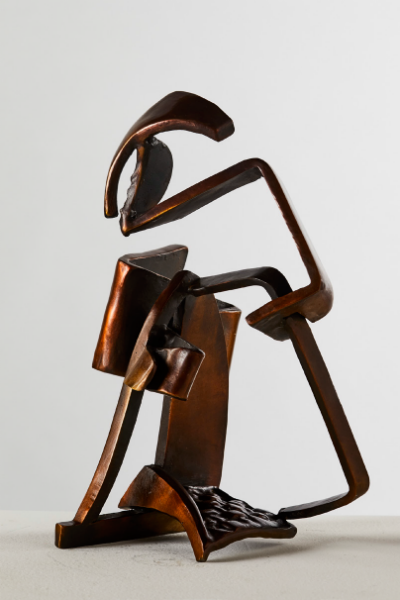 'Geisha' by Fiona Watson won the 2017 Clyde & Co Australian Art Award.