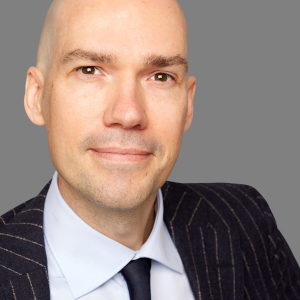 Too often in law firms a coach is only ever engaged for remedial purposes. The message sent to the lawyer is: you have a problem, you are not up to scratch, a poor performer; you can have a coach to 'fix' the problem, writes Stuart J. Barnett.
Rather than seeing a coach as a positive thing, as a vote of confidence, a perk, an opportunity to maximise potential – which is much more in keeping with how executive coaching is viewed outside the law – the remedial coaching focus can create a stigma that makes lawyers more reluctant to engage a coach.
The corrective impetus for coaching is understandable. It's easier to sell by People and Development (PD) and HR Directors, and makes for a clear return on investment – Partner A has this problem, a coach is engaged, Partner A fixes problem or shows tangible improvement.
But to limit coaching to remedial work fails to take advantage of all it has to offer. Sure, a coach would argue this (…and if you sign up today, you get a free toaster…) but the nature of the practice of law, the tendency towards perfectionism, the hard deadlines, the attention to detail and the business model of the modern (or not so modern) law firm really lend themselves to gaining great benefit from coaches.
It is not just the individual lawyer that will see positive impacts from coaching, the firm does also, in terms of a more positive and self-learning focus, better conflict resolution, more feedback, reduced turnover and increased wellbeing.
So here are five compelling reasons why lawyers engage coaches, and how law firms can benefit from making coaching a positive part of their workplace culture.
1. Performance
At the heart of every professional career is performance; you want to maximise what you have, leverage off your strengths, work around or improve weaknesses.
Just because you are successful doesn't mean you can't find ways to improve, or ways to maintain that success. Essential skills, like business development or leadership, can always be honed or fine-tuned. This is where regularly taking the time to reflect on how you are working and exploring ways to improve can really have a big impact.
2. Wellbeing
If we are talking performance, then wellbeing is an essential element. We know that one to three lawyers will suffer depression in the course of their career, so it makes absolute sense to be doing something about depression before it rears its ugly head – if depression does become an issue, at least you are more prepared. And we know there are some basic things we can do to help stave off depression, like exercise, good sleep habits, time for friends and family, or even implementing a gratitude practice.
It's something that law firms often struggle with. There are lots of enthusiasm for wellbeing and soft skills training, but when the time comes attendance is often low – more pressing issues arise, the large client needs something yesterday. Or people attend the session, but no one actually goes away and implements anything.
This is where coaching is brilliant. It's customised to the person, taps into the drivers of that person, and helps them over a period of time, with regular follow up, to implement those wellbeing practices which work best for them.
3. Perspective
The more pressure you are under, the more stressed you are, and the easier it is to fall into those negative behaviour and thought patterns. The world tends to shrink so that your perspective becomes smaller and smaller. Sometimes the only answer is to shift your view because you can't always change your circumstances, but you can change your perspective
This is where having someone objective to talk to, to ask questions, that help you look at your current situation in a different light. Objectivity is key: the coach is not your partner, your boss, a friend, or family – he is focused entirely on you.
4. Confidant
In addition to the tools and evidence-based techniques coaches use, at the heart of coaching is the powerful benefit of simply having the opportunity to speak your mind to someone without judgement or reaction. Sometimes it's enough to hear yourself think to find clarity and focus.
I recall one partner explaining to me all the reasons he couldn't talk to colleagues, friends or his wife, and in doing so provided a perfectly reasonable argument why he couldn't talk to anyone about an issue he's facing at work. That's a vicious circle, without an outlet.

5. Accountability
I quote this far too often, but Oscar Wilde said, "There is a fatality about all good resolutions. They are invariably made too soon." I love it because it's so true.
Too often we have great intentions without following through, which is understandable given the competing demands on our time – not to mention cat memes on Facebook.
We tend to address first those things making the most noise, which means clients and immediate pressing priorities. The danger is that other aspects of our work that we may enjoy or that really energise us can get deprioritised. It's easy to put ourselves last.
Being accountable to someone who is only focused on you can help you discover ways to set your own agenda and not just have the demands of work decide everything for you.
It's a way to overcome short-termism and play the long game.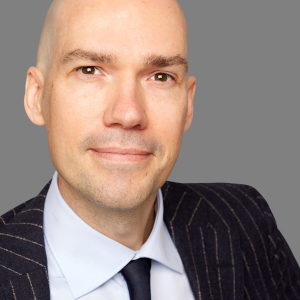 Stuart J. Barnett is a thought partner and executive coach who works with senior lawyers and high-performing teams.