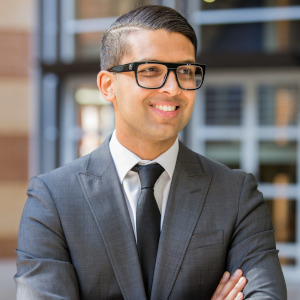 While significant strides continue to be made in addressing anxiety and depression by the Australian legal profession, and support mechanisms for students and practitioners alike expand, it is possible another significant mental ailment is getting lost in the shuffle: eating disorders, writes Jerome Doraisamy.
A recent study of American law students, 'Suffering in Silence', published in the US-based Journal of Legal Education, produced startling results: 27 per cent of law students suffer from eating disorders, with a diagnosis rate of only three per cent. In breaking down the respondents, 18 per cent of males and 34 per cent of females screened positive for such disorders.
Dr Greg de Moore, associate professor of psychiatry at Sydney's Westmead Hospital and Tristan Jepson Memorial Foundation board member, said that while the US figures appear too high – as the research conducted was a screening test, not a diagnostic measure – there is little doubt that lawyers and law students are more susceptible to eating disorders than the nine per cent of Australians currently suffering.
Research examining the prevalence and causes of eating disorders within the Australian legal profession does not yet exist. But if our similarities to the US in terms of alcohol consumption and self-medication as indicators of depression are anything to go by, one could reasonably deduce that the prevalence of eating disorders in our lawyers and law students is higher than it should be.
Given how those in law are – statistically speaking – more prone to perfectionism, competitiveness and high achievement, de Moore said the secrecy and sense of shame central to suffering from eating disorders are factors in concealing the problem from colleagues, friends and family.
"When people have a mental illness of any kind, they instinctively put their heads down, out of concern for what their bosses or colleagues will think of them," he noted.
"That drives eating disorders underground as people feel vulnerable but work in an environment where they can't appear to be vulnerable."
Such stigma – both self-inflicted and societal – is, of course, still a cause for concern in the professional context when it comes to mental health issues across the board. And it is often something apparently trivial, such as an off-the-cuff comment from a colleague or classmate about someone's weight that can trigger a person to restrict their diet to an extreme degree.
Lawyers and law students are often high functioning individuals, he commented, meaning they could be suffering with no apparent signs of distress, especially in cases of bulimia nervosa.
"They're smart, and they will likely know how and when to vomit secretly though shamefully," he advised.
"There would also be gender-specific factors – historically and anecdotally, we know that the way one looks and feels perceived by colleagues, is profound with sense of body dissatisfaction, especially among young women."
Sophia Hatzis, a second year law student from Sydney and founder of The Beauty Breakdown blog, suffered from anorexia nervosa, anxiety and depression as a teenager. She, too, is confident that Australian law students and lawyers may be suffering in silence about eating disorders.
"Like any mental illness, it's often something people hide to avoid questions and questionable looks from others," she explained.
"Law students and lawyers tend to be people who just want to 'get on with it'."
Reflecting on her personal experience, she noted eating disorders completely overwhelm the life and mind of the sufferer, who never feels completely present in their surroundings.
"The sufferer may find it impossible to concentrate as their brain function is compromised, ultimately resulting in diminished quality and quantity of work," she said.
"Eating disorders are all-consuming – [they're illnesses] that may allow you to function and survive, but never thrive."
There is no doubt that eating disorders deserve greater attention from the legal profession. And while the rates of prevalence and contributing factors for Australian lawyers and law students are not yet apparent, such disorders must be considered part and parcel of any holistic discussion about legal wellness, and how best we can look after ourselves and those around us.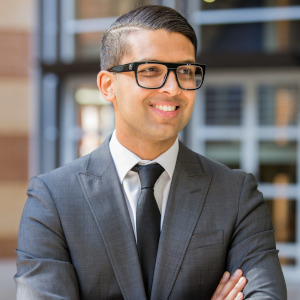 Jerome Doraisamy is a speaker, consultant and author of The Wellness Doctrines.
If you, or someone you know, is suffering from or showing signs of an eating disorder, treatment can be sought from The Butterfly Foundation, the National Eating Disorders Collaboration and under the federal government's mental health care plans.