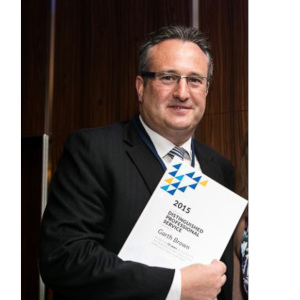 In the US, the market has been shifting increasingly away from websites to apps, writes Garth Brown.
What is an app? Basically an icon that downloads a website to your smartphone. The advantage of an app is you do not have to keep typing web address into Google or Safari browsers.
Six key features to develop a successful law firm app:
1. Available in App Store (Apple) and Google Play (Samsung and Android) versions
2. Uses a trusted developer and requests payment progress instalments
3. Client focused
4. Educational
5. Ability to email and telephone your office in just a tap of the icon
An app really sets you apart from the crowd as most firms are not up to this stage.
Apps are effective because a potential client/existing client does not have to enter a web address into the web browser on their mobile device. Instead, an app creates an icon on their mobile device, where they're able to tap straight through for relevant advice and updates.
The two app platforms are basically 50/50 for traffic between the App Store (Apple device) and Google Play (Android/Samsung device). My suggestion is to develop an app for both platforms to ensure success as to users.
Not only is there a challenge in constructing an app, but who to trust to build one for you. On this subject, my App "Ask Conveyancer" in the App Store (iPhone) or Google Play (Samsung) has the developers I have trusted for many years.
The cost to develop an app is high. To reduce the financial pressure, request a payment instalment from the App Development Company.
How to design 
Put yourself in the eyes of a client: What would you as the practitioner require? What steps could you tender to reduce stress and pain points in the onboarding phase for a potential client? Provide some steps to complete a matter.
For example, my "Ask Conveyancer" app uses 15 different FAQ and answers, then tips before and after signing the contract for sales and purchasers of real estate, stamp duty calculators, final settlement amounts for purchaser and vendor files, ID requirements and documents to prepare a contract for vendors etc.
The app can be linked back to your website – I use a link to buyers' and sellers' eBooks, guides and videos.
Another essential legal app feature is the ability for an end user to tap a phone icon in the app that automatically telephones your office and email address or any other template built into the app to contact you straightaway.
Remember, it is communication that creates a good working relationship with a client. Every communication touchpoint responded to quickly deposits money into the 'Bank of Trust', which this builds up over time.
Some other features to include in app are live chat or a link back to your website or to a video.
I would recommend every lawyer who reads this blog to think about how an app could service your clients.
My best tip is to get assistance – you cannot do this all on your own.
By applying the above to your legal speciality, you create a drip feed to educate potential clients or an existing ones. Consequently, you start to develop trust and as it sets you up as an expert.
Be different, be remarkable and try it. Again, do what others are not doing. The way to success in law is to get comfortable with being uncomfortable.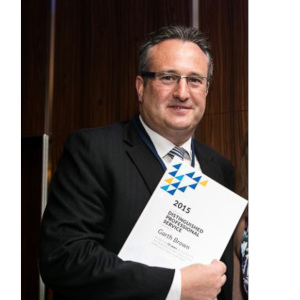 Garth Brown is an award-winning conveyancer and founder of Brown and Brown Conveyancers, based in Sydney. Mr Brown has published conveyancing apps for consumers - "Ask Conveyancer" - and written a series of successful eBooks - "Step by Step Guide to Operating a Successful Conveyancing/Legal Practice". He offers highly professional consultancy services to the industry to assist practitioners 'how to' operate their practice more efficiently, profitably and successfully by working less hours and enjoying a satisfying work/life balance.