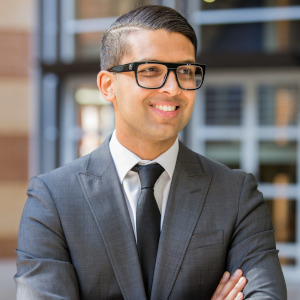 The gig economy offers lawyers more modern, flexible arrangements for conducting legal work, but adoption of such a professional lifestyle must give rise to new thinking about management of wellbeing issues, writes Jerome Doraisamy. 
Three years ago, approximately 3.7 million self-employed persons (around 30 per cent of Australia's workforce) contributed $51 billion to the Australian economy annually, according to research from online freelancer marketplace Elance. In 2017, it is clear that more and more lawyers are leaving the traditional workplace arrangements to run sole practitioner businesses, joining the so-called 'gig economy'. 
Lawyers in the gig economy – where workers have to support themselves and assume business risks – experience a relatively unpredictable professional life, which differs drastically from a firm environment and offers a new perspective on the working world. 
"When I was working for someone else, it felt like the bulk of my time didn't belong to me," Viridian Lawyers director Richard Prangell observed. 
"When I started working for myself, that all fell away – I don't have any regular staff, so my time is entirely flexible, and I've found that to be very freeing." 
Jessica Kinny, principal of Kinny Legal, agreed. 
"I set my own work hours, so it is a lot easier to integrate work with other areas of my life and achieve my own definition of work/life balance," she said. 
"I am also involved in all interactions my clients have with my practice – I can make sure my clients are treated well at all stages, which makes my working hours all the more fulfilling." 
But while sole practitioners such as Prangell and Kinny are afforded freedom and autonomy in their respective practices, gig economy work does present its own challenges, such as financial instability, which can play upon levels of emotional wellbeing. 
"When you're a sole practitioner, everything is a financial decision – choosing to spend more time with your loved ones, or taking a sick day, directly impacts on your income and, sometimes, your reputation," Prangell said. 
"It forces you to choose, and there's no 'right' choice." 
But while navigating such challenges and creating a successful solo legal practice can be trying, both Prangell and Kinny are loving the gig economy. They have learnt to be more aware of their emotional and psychological health by virtue of having to make, as Kinny noted, greater provision for financial instability, more responsibility and the reality of working in isolation of others. 
"Employed solicitors considering this career change should expect to sacrifice stability and certainty in exchange for the opportunity to practice law on your own terms," she said. 
As a result, taking charge of one's wellbeing becomes fundamental to professional success and general enjoyment of work and life. 
"My top tips would be to implement easily executed systems, so maintaining your health and wellbeing is a matter of habit, and looking up typical early signs of burnout and identify which signs apply to you," Kinny suggested. 
"If you notice those signs, take additional time and effort to disconnect from work over the next few days, for example, getting a massage or taking a device-free half-day off work." 
It's not without benefits, either, as Prangell argued. 
"The best thing about being a sole practitioner is the work/life balance – it's much easier to take care of yourself emotionally if you can make the time to invest in yourself," he said. 
In addition, recognise that your wellbeing is inextricably linked to productivity, he noted, as no one else is around to tell you so. 
"As a knowledge worker, my wellbeing is directly tied to my productivity, and my productivity is now directly tied to my earnings," he said. 
"If I'm not actively taking care of myself, it's going to cost me later." 
Work in the gig economy as a sole practitioner can be fruitful and rewarding, if done right, as both Prangell and Kinny advise. Having proper consideration for its challenges, and responding accordingly, will place you in good stead to manage your new professional reality and achieve success, both with your work and wellbeing.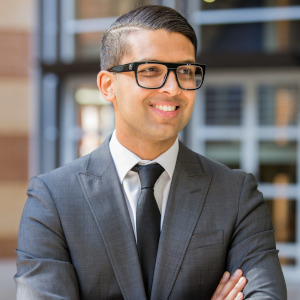 Jerome Doraisamy is a speaker, consultant and author of The Wellness Doctrines.