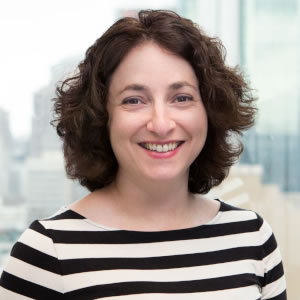 Reform is looming for the process that young transgender Australians and their families must currently follow to get access to stage 2 treatment for gender alignment, writes Nicole Rich.
On this International Day against Homophobia, Transphobia and Biphobia, it is also worth considering what rights young transgender people under the age of 18 and seeking stage 2 treatment have, where they may not enjoy the support of their parents to undergo treatment.
Stage 2 treatment involves the administration of hormones. Under current Australian case law set by the Family Court in a leading case called Re Jamie, stage 2 treatment is classified as a "special medical procedure".
This means parents of under 18s can't approve this treatment for their children in the ordinary course of their authority as parents – it also requires court approval to ensure it is in the child's best interests.
In other words, even where a young transgender person wants the treatment, their specialist medical treating team agrees it is required, and their parents are supportive, the family must still obtain the approval of the Family Court before the young person can undergo stage 2 treatment.
Of course, taking an application to the Family Court costs money, and waiting for a court hearing takes time, often many months.
In a situation in which adolescents are rapidly maturing and going through the effects of puberty, not receiving stage 2 treatment in a timely manner can have a significant impact on a young transgender person's mental health and wellbeing.
Many have called for the role of the Family Court in these decisions to be scaled back or removed. There have also been some great initiatives recently to try and make the current legal process more accessible for families.
It is now very welcome to see that a current legal case, Re Kelvin, is asking the Family Court to reconsider its role in these decisions.
In Re Kelvin, the Full Court of the Family Court has been asked to clarify whether Re Jamie still applies and what role the court still has, or should have, in these decisions.
A simpler and less costly process for young transgender people and their families to access stage 2 treatment would be very welcome.
At Victoria Legal Aid, we are also conscious, however, that not all young transgender people will, in fact, have the support of their parents to undergo treatment.
We acted for a young person, "Isaac", a 17-year-old who was born a female but for some years had been identified as a male and who wished to undergo stage 2 treatment.
Isaac's family strongly opposed his wish to live as a male. Isaac was at risk of family violence and his family were threatening to forcibly remove him from the country.
Isaac bravely took a direct application to the Family Court for approval for stage 2 treatment, rather than relying on his parents to do so.
In the important case of Re Isaac, the court clarified that it can assess young persons' capacity to make their own medical decisions and if satisfied of this, give the young persons sole "parental responsibility" over themselves for all decisions relating to gender alignment treatment.
Whatever the Family Court's decision in Re Kelvin, young transgender people must continue to have access to support and a process to make their own medical decisions, where they want access to stage 2 treatment and their treating doctors agree it is necessary, but one or both their parents do not support this.
The Family Court may or may not choose to comment on this situation when it decides on Re Kelvin but either way, Victoria Legal Aid will continue to monitor this important area of the law and advocate for the interests of young clients.
Nicole Rich is an executive director of family, youth and children's law at Victoria Legal Aid.