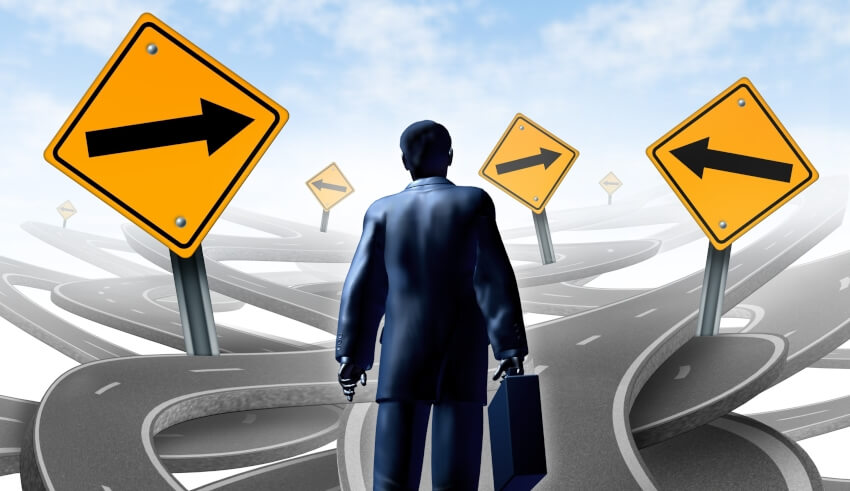 Steering a regional law firm is not without its challenges. However, for two young Wagga Wagga locals, the benefits have paid off in spades.
At a time where the generational divide seems clearer than ever, Rhys Bower and Nicholas Wood have decided to forgo the traditional route to introduce a new offering to the legal market.
Their creation, Bower Wood Lawyers, promises to deliver clients a proposition that combines modern capabilities with old-fashioned service, something they've dubbed "the new vintage".
In a special Q&A, Lawyers Weekly spoke to Mr Bower on how launching his own firm in a place so nice they named it twice has seen numerous benefits.
What led to the decision to start your own law firm?
We want to provide better service to clients and a better experience for lawyers.
There is a lot of exciting stuff going on in law, with the changing demographics of the profession, technology and changing client behaviour. For us, it is the perfect time to be starting a new firm.
We can build from scratch, looking beyond law for business practice and other lessons about client experience. We can retain the good bits from organisations we have worked with before and ditch the baggage that we think holds us back.
We also have some pretty radical ideas we want to explore. To do this, we really needed to be running our own show.
How was the process in establishing your own law firm?
Chaotic, hard in surprising ways and a lot of fun.
As lawyers, we were completely unprepared for some of the minutiae we had to make decisions about: what shade of off white to paint the walls; where to put our number on our business cards; what size, font should we use for letters; and what font to use, how big our sign should be… the list goes on. We know how to do law, but for control freak, perfectionist lawyers that hate to be wrong, this other stuff can be really, really tough.
Having said that, we decided early on that we wanted to start from a clean slate. This involved making conscious and intentional decisions about everything, rather than continuing with "how it's always been done".
A lot of this had to do with the way we want to work. For example: we like working as a team, so we work in a communal space. We hate clutter, so we don't have draws or cupboards to fill with crap, and we swap desks each month so everything stays clear. We are entirely cloud-based so we can work from home, other towns, a café/pub. We have actively considered every aspect of how we built our business.
We have had heaps of fun fitting out the office. We love timber, so we commissioned a local cabinet makers to build reception and conference tables from recycled wood that came out of a darling harbour wool store. It looks unreal.
We engaged our local Mens Shed to build us a work bench out of an old bar that was recently removed in a renovation of the historic Romanos Hotel in Wagga. Also looks unreal.
In choosing a chair for reception, we nearly came to blows. To resolve this we ran a Facebook poll and then employed a style consultant, but this was inconclusive.
In the end my wife brought in an antique chair that had been at her parent's place, which was perfect. It turns out it was owned by an innovative blacksmith turned dairy farmer that had immigrated to the area to look for gold in the 1800s. For a new business, there [are] heaps of history and plenty of stories in our office.
What's your firm's key point of difference compared to its competitors?
The relationship with the client and an exceptional client experience is the key. Not just as a means to an end, but as an ends themselves. And we don't pay lip service to that.
Our process, strategy and every other aspect of our business is designed around these two fundamentals.
We don't charge by the hour so we can take our time with clients with no timesheet anxiety hanging over our heads.
We have a philosophy of collaboration rather than competition with other lawyers. We are quick to involve other lawyers or paralegal support whenever one of our matters is outside our technical skills or our resourcing capacity.
We have a trusted network who we work with so we can offer our clients a full range of legal services, even when it is not our firm on the tools.

What challenges do you have to overcome being a regional practice that you think might be different to those who operate from the major cities?
We can't just pop in to the Law Society or other venue for training or a networking event.
We've done countless trips to the Chartered Accountants building in Erskine Street for workshops recently. The drive up is a pain, but we're good mates so it's been a bit like road tripping as a teenager.
We've listened to a lot of music and talked a lot of rubbish. But also had the chance to explore ideas, think deeply about our business.
Each trip has been priceless for the great people we've met.
You mentioned that you have a network of other specialist lawyers that you will engage for matters outside your expertise. How does this relationship effectively work to ensure each party benefits?
It takes an extra layer of management and explanation to the client of the benefits.
Most clients are not in a position to assess whether the suitability, qualifications or expertise of a specialist lawyer.
They are also rarely in a position to assess the quality of the service they receive. We are. The client gets the best of both worlds. They deal with us, an advisor they know and trust, but access curated and managed specialist legal services.
For our specialist partner lawyers, we bring the client and manage the client, and make sure the client pays. This arrangement widens our partner's marketing funnel and relieves them of a part of the job that many don't enjoy.
For us, we can provide our clients all the help they need, even if it is outside our technical competence. We remain in a position where we see the bigger picture and can provide a higher value and more strategic service. It also means we can focus on the technical areas we like and not waste time, emotional energy and stress on areas we don't.
It is really just a matter of educating the client and agreeing the right mix of risk and reward between us and our partners.

What are your main goals for the firm over the next 12 months?
Happy clients, no stress and heaps of time with our families.
Our planning cycle does not run that far ahead. We prefer to focus on the near term and avoid kicking our goals off into the long grass.
We have some ambitious financial and performance metrics we are aiming to meet in the next three months. We aim to bed down our business processes and a good framework for review and improvement.
On the exciting side, we have a couple of new legal products in development which we hope to beta test before the end of the year – watch this space.
Is there anything else you'd like to add?
Being a lawyer is a tough gig, especially if you don't have the support of a big firm around you.
We will soon launch an online place for sharing resources, referrals and swapping expertise and knowledge.
If you're an independent or small firm lawyer (or any lawyer really) and you're interested in collaborating on preparing documents, asking and helping answer tough questions, building a referral network, then get in touch via our website or Facebook page.