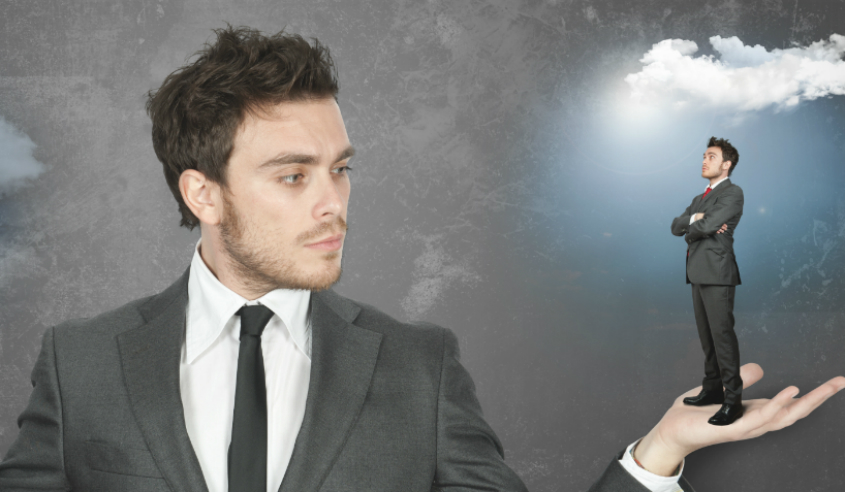 A tribunal has dismissed a counterclaim that a Canberra man made against his lawyers, who he believes have taken him for a ride by not acting forcefully enough in their representation of him. 
Last month the ACT Civil and Administrative Tribunal dismissed a counterclaim made by Colin James Low against his lawyers.
The 56-year-old attempted to recover $19,824 from Williams Love & Nicol Lawyers Pty Ltd, trading as Bradley Allen Love Lawyers (BAL Lawyers), after the firm brought a civil action against him for an outstanding debt.
In dismissing Mr Low's action last month, the tribunal acknowledged the client's understandable frustration.
"Mr Low's dissatisfaction with the outcome is understandable. He felt aggrieved and vulnerable. He wanted to complete projects to which he had devoted time, energy and expertise. He was concerned to preserve his reputation," the tribunal said.
"However, his dissatisfaction with the outcome or some aspects of how BAL Lawyers performed on his behalf is not, in itself, sufficient basis for his counterclaim to succeed."
Mr Low had engaged the services of BAL Lawyers when he had his contract for two projects in Nepal cancelled by his employer in December 2015. His employer had advised Mr Low that although his "technical performance" on the projects had been "exemplary," his "work conduct" including his "abrasive communication style", had been "unsatisfactory."
In an email to the firm in April 2016, Mr Low said that he had sought the help of lawyers for his workplace dispute because he needed "some concession that would allow me to feel I could continue to work [with the company] with principles and dignity in tact. I didn't get it."
Six days later a disappointed Mr Low asked the firm to cease acting for him in his employment matter.
Following an initial consultation with John Wilson, a practitioner and legal director of BAL Lawyers, the client had paid $5,500 into the firm's trust account in December 2015.
The firm then issued a letter confirming that they had been engaged to advise Mr Low "in relation to his removal from the Rasuwagadhi and Sanjen Project teams, including preparing general protections application." Additional documents were enclosed with that letter to Mr Low, with a statement that set out his initial instructions, the terms of the retainer and disclosures that the client had made to the law firm.
On 21 December 2015, Mr Low signed the relevant schedule to the correspondence and paid $5,500 into the firm's trust account.
Between that time and February 2016, BAL Lawyers provided him with two invoices for work carried out on his behalf.
Mr Low did not pay those accounts totaling $9,803.60 and, seven months later, BAL Lawyers filed a civil dispute application to the ACT Civil and Administrative Tribunal.
Earlier in April, responding to an email from BAL Lawyers which set out details of the outstanding fees that Mr Low owed the firm, the client said that by his employer's initiative he had separated from the company with an ex gratia payment.
However, given that he had only realised in April that there was a significant sum beyond the $5,500 already in trust that was owed to the firm, Mr Low explained that the ex gratia payment would be entirely depleted unless BAL Lawyers would reconsider the invoice total.
"The ex gratia payment is a consequence of the [legal] process to date, so thank you for that," Mr Low said in an email dated 20 April 2016.
"Further to this, please can you consider discounting your invoice so that there may be some of the ex gratia payment with me from this outcome? I would be very grateful for this."
In a counterclaim against the firm, Mr Low, who is a mechanical engineer with over 30 years' experience, told the tribunal that he wanted recovery of all contractual payments made to BAL Lawyers.
He also sought money for the time and cost used to personally expend in his own defence as a result of the firm's debt recovery action against him and to publicise the firm's alleged conduct under Australian Consumer Law.
Mr Low was self-represented during the tribunal proceedings.
Tribunal president Graeme Neate noted that Mr Low's engineering background had guided his own approach to quantifying an estimate of the work BAL Lawyers had done for him. Notably, Mr Low gave evidence that referred to the way engineers prepare estimates and where they were required a client's permission to vary them.
Nevertheless, the tribunal found that the costs agreement that Mr Low had signed with BAL Lawyers was clear.
"The disclosures document described the sole basis of charging as on a time spent basis at the rates specified.
"It expressly stated that the amount estimated was not a quotation and that, for reasons explained by reference to major variables, his actual costs could be considerably in excess of the firm's original estimate," the tribunal decision read.
President Neate added that it was apparent from the hearing, in file notes and other correspondence, that Mr Low was dissatisfied with the firm's performance at the Fair Work Commission and in negotiations with his employer. He noted that Mr Low thought the firm was not as forceful in representing him as he might have wished, in the sense that he perceived that they did not "fight tooth and nail" to get him reinstated in his old job.
"He was dissatisfied with the outcome of the matter. He contended that the firm took him for a ride, when he could have been more successful," the president said.
Beyond the client's assertions, the tribunal determined there was no evidence to show the advice given to Mr Low was legally wrong or that the firm's strategy for his matter was inherently flawed.
President Neate also found that Mr Low had at all relevant times understood the advice of his lawyers and was able to instruct them appropriately.
"The evidence before the tribunal, including file notes of conferences and correspondence between the firm and Mr Low, indicates that BAL Lawyers understood his goal of seeking reinstatement and that the firm took steps consistently with his instructions," the tribunal said.
"It is sufficient to note that, although Mr Low is not a lawyer, he appears to have understood the advice he was given. He accepted the firm's recommendations. He gave and confirmed instructions (albeit at times with some reluctance) at each key stage in the process. Indeed he urged the firm not to delay in taking action on his behalf."
BAL Lawyers initially sought to recover more than $10,500 in legal fees and associated costs from Mr Low in September 2016.
At the hearing for the Mr Low's counterclaim, BAL Lawyers confirmed that it would not claim anything in excess of the $5,500 already paid by the client to date. The firm later chose to drop its tribunal application against Mr Low in March.
"The firm was entitled to be reimbursed for its services […] The firm contends that the fees as invoiced were commensurate with the complexity and level of the work required. However, it has undertaken to pursue no more than the amount of the original estimate which Mr Low paid into their trust account. In all circumstances, that seems a reasonable approach," the president said.
The tribunal dismissed Mr Low's attempt to recover $19,824.00 for legal costs from his Canberra-based lawyers.