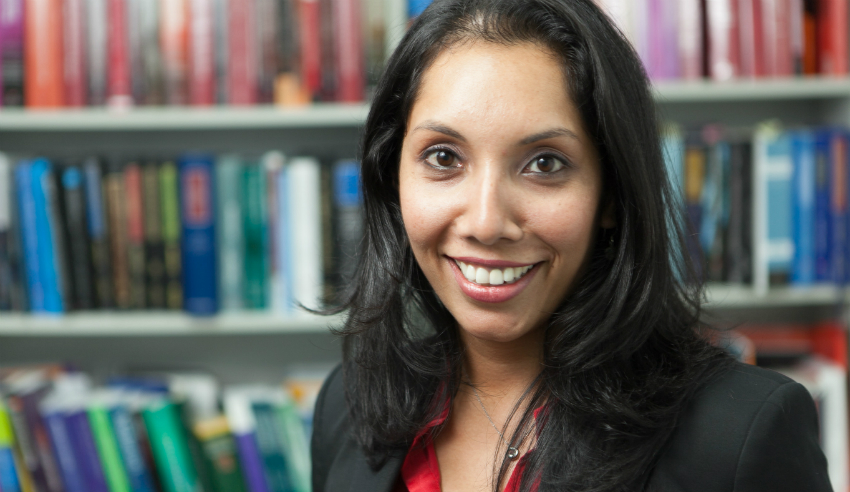 Podcasts are becoming an increasingly popular way for firms to communicate their brand to clients, but one group of audio-making lawyers is using the medium to financially back a humanitarian social enterprise.
Salvos Legal has joined a long list of law firms to this year commence a podcasting initiative. But the Salvos approach is distinctly community-minded with revenue from its new audio project, the 'Good Law Podcast' series, contributing to free legal services for vulnerable Australians.
Salvos' new CPD podcast offering covers substantive law topics as well as ethics and other mandatory CPD subjects. All sessions are recorded at the Salvation Army's territorial headquarters in Redfern.
With a background in university legal education, chief operating officer for Salvos Legal Andrea Christie-David (pictured) is steering the project. She said the podcasts are a natural progression of the other CPD products the firm has offered since its very early days.
"The lecture series has been around since we started, even from the courtyard legal days. But we thought let's try something different and make it an online-accessible, modern format of legal education that we feel is a bit unique," Ms Christie-David said.
"The lecture series has been supported by so many amazing speakers who have generously donated their time. And again we continue to receive their generosity in the format of speaking in these podcast series," she said.
So far the Salvos podcast billing includes conversation-style episodes featuring retired HCA judge Michael Kirby on navigating special leave in the High Court; Judge Richard Cogswell discussing ethics, morals and values, and barrister Kate Eastman SC on how to prepare and conduct cross examination.
"We wanted to change our CPD offering so that people didn't have to come to a particular location for a whole Saturday – you can buy it any time, you can listen to it any time, [anywhere] and people don't have to be sitting at their desk," Ms Christie-David said.
Those episodes dealing with substantive law will be updated by Salvos Legal in keeping with changes to practice and procedure. Ms Christie-David expects that other types of content, such as those episodes dealing with philosophy and ethics to have a longer shelf life.
"For example, the episode with Judge Cogswell is quite of a philosophical discussion on ethics and values, and it takes you away from the traditional analysis of ethics. It's quite thought-provoking rather than just being the traditional legal education," she said.
"Topics like these won't necessarily have expiry dates, they'll be around for a while."
Revenue from the Good Law Series will go towards Salvos' humanitarian law practice group, with the firm describing the project as a "first of its kind social impact learning program". 
Once a practitioner has purchased an episode, they can listen back to it five times within a year from the date of sale. Each hour-long episode counts towards one CPD point and prices start from $65.
"We really want to make sure that the humanitarian firm is working to its peak, while also meeting the demand of people that are truly in need; working out of the right locations, making sure the service delivers a service that these clients really need, that they can appreciate and understand," Ms Christie-David said.
A selection of eight new episodes of the the Good Law Series are now available from the Salvos website.