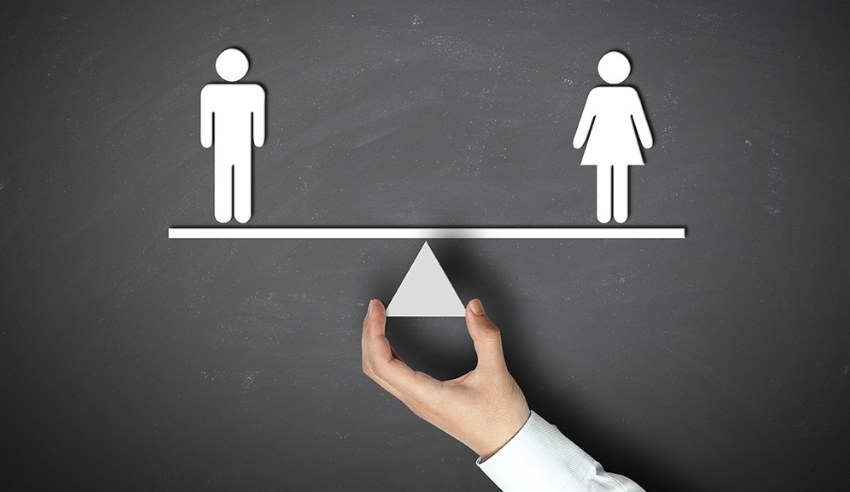 With the topic of gender inequality in the legal profession resonating louder than ever before, even the most junior lawyers are being encouraged to smash the glass ceiling.
Fighting gender bias in law is not about pitting one sex against the other, according to Sex Discrimination Commissioner Kate Jenkins. However, it is a major problem that impedes opportunities for men to engage more as parents and prevents talented women from progressing in their careers.
Speaking at an event hosted by Mills Oakley, Ms Jenkins said workplace policies introduced to fix gender inequality in law have changed little since she joined the profession in the early '90s.
A recent Guardian report about the 'Raising the Bar' talk quoted Ms Jenkins as saying:
"This is no longer about a bad guy. There are an accumulation of circumstances; there are social norms that lead people's lives in a particular way."
Attitudes about gender roles are one of the main reasons the gender gap has prevailed, Ms Jenkins said. She remarked that of the women she has met who have returned to full-time work 12 months after having a child, all of them are questioned why.
"The underlying expectation is a woman should stay home and also should be compromising their career, and that if they're at work, even full-time, they're not fully focused," she said.
In the same week that Ms Jenkins told Victorian lawyers that the sexist culture of many firms has not changed in 25 years, a separate audience in Sydney was called on to help shift workplace attitudes when it comes to gender bias in law.
Lawyer Dr Kirstin Ferguson addressed a group at DibbsBarker's Sydney office. She urged lawyers of every level, not just managing partners, to join in influencing the cultural direction of the modern workplace. 
"Leadership is bringing others along with you on the journey; creating and communicating a vision for what might be possible. It's something that all of us can do in different ways every day," she said. 
Dr Ferguson, also a business woman and experienced company director, used the story of her social media campaign #CelebratingWomen to talk about the power of positivity in shifting attitudes and changing the status quo.
#CelebratingWomen is a global Twitter campaign that profiles women from all walks of life, with the simple goal of acknowledging a single person's impact in the world.
Two profiles are posted online by Dr Ferguson each day, with a view to using social media as a tool for good.
"The idea of women supporting women is not new, but I think doing so as a collective rather than as individuals is where the power comes from.
"Whether you're a managing partner or a graduate lawyer, a neonatal nurse or a sports broadcaster, we are all role models and we are all leaders who can make a difference," Dr Ferguson said.
She told the audience that everybody needed to step up in the workplace to demonstrate positive leadership. Even the smallest actions can change workplace culture for the better, Dr Ferguson said.
She suggested that people being proactive at all levels is imperative, especially when it is so easy to allow things to carry on "the way things have always been done".  
"Inclusion is a mindset and that needs to stretch from the top of an organisation right down to the bottom," Dr Ferguson said.  
"There's no point in having diversity targets in your annual report if there is not a willingness at all levels for those diverse employees to be truly included in the culture of the organisation," she said.
At the event in Victoria, Ms Jenkins shared a similar sentiment, underlining the need to confront the belief that gender equality is no longer a problem.
The commissioner called out the generations of lawyers who have allowed inequality in the profession to prevail. 
"My experience in organisations is there is a very quiet resistance to any change, and the fact is change doesn't happen because people actually think bringing in initiatives to advance women is discrimination against men," she said.
"A lot of people who are very happy with how the status quo is working and who are not actually very interested in change.
"Generational change should have happened in my generation, and it hasn't."
DibbsBarker concluded its event last week with a panel talk facilitated by gender equality advocate and journalist Georgina Dent. Joining Dr Ferguson on the panel was DibbsBarker board chair Emma Hodgman and partner Fay Calderone.
The group discussed the complex challenges that have to be met to ensure that both women and men employed by the firm are supported to achieve their full potential in their careers and lead balanced lives.
Ms Hodgman noted the need to be available to clients 24/7 was one business reality which added particular pressure on lawyers. She went on to query whether the higher ratio of men at partnership level was a symptom of this. The number of female partners at DibbsBarker currently sits around 30 per cent.
Interestingly, Ms Hodgman also noted that of all DibbsBarker partners currently on flexible work arrangements, just over half are male.
Dr Ferguson's final remarks circled around the importance of celebrating individual and team success. She suggested that celebration is a potent ingredient in any effort to change culture.
"It's important to support and acknowledge those in your team and around you loudly and often by reinforcing the achievements and successes of others, whatever they might be.
"If you position your workplace or your work culture as a place that others want to associate, perception becomes reality as you celebrate wins.
"Others will look for ways to participate in what it is you've built and want to expand on, what it is you have achieved. Everyone wins," she said.