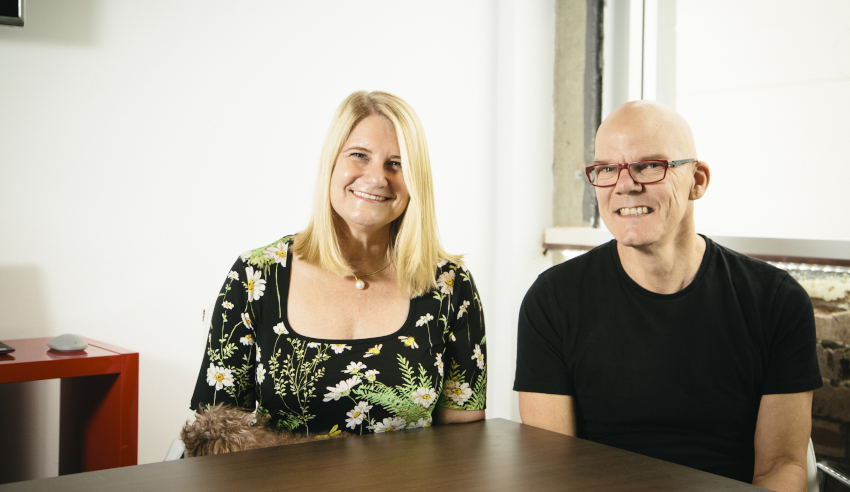 A boutique firm is reaping success by avoiding the traditional law firm model while also overcoming the barriers that many sole practitioners face.
The brains behind Teddington Legal, Mark Gardiner and Nicole Billett, say their firm's unique journey and approach to flexibility have helped it attract more people to the fold.
Teddington Legal was launched by Mr Gardiner in 2009, after a long-standing career as an in-house lawyer.
"Quite frankly I thought that the traditional provision of legal services via medium to large firms was not meeting the needs of the business I worked for," he told Lawyers Weekly.
"I kept getting advice that was interesting and very legalistic, but wasn't business-focused."
Thinking that there had to be a better alternative, Mr Gardiner launched Teddington Legal in an attempt to offer business-focused advice in a sensible, pragmatic and commercially driven way.
In 2013, Mr Gardiner enlisted the help of Ms Billett, after becoming overwhelmed with the success of the firm and struggling to keep up with the administrative side of things.
"I was starting to be overwhelmed by the success of the firm because what was happening was, I was getting more and more clients and struggling with the admin and trust accounts, and all that kind of stuff," he said.
"Nicole stepped in to run that. She's got a sales and marketing background, is also MBA-qualified and smarter than me by far."
Since finding a dynamic that suits them both, the firm has grown exponentially. It now has an active presence in South Australia, Queensland and prime locations in Sydney – the CBD, Parramatta and Haymarket. In addition, Mr Gardiner said the firm is looking to grow in Melbourne.
However, it's the firm's focus on its people that both Mr Gardiner and Ms Billett say is the reason for its success. Rather than make staff work stringently in one office, they are provided flexible arrangements whereby they can work from any location but still receive a plethora of support.
"We've got lawyers who work remotely, who we rarely see come in, but we talk to them all the time via telephone or Skype," Mr Gardiner said.
"We have completely cloud-based systems and client portals, so we try to make it so the client doesn't need to come in to see us, and lawyers don't need to work from this office [if they don't want or need to]."
Commenting further on this, Mr Gardiner said: "Alternatively, they can come in and use the meeting rooms to meet with clients, so they can work all week at home and then come in and have a meeting here. There's an online booking system so they can book the room or a work station, and that way everyone has got fair access to the assets".
Ms Billett noted that this has effectively seen Teddington attract people who have come from being sole practitioners.
"It's great when staff come in because they don't feel like a sole practitioner or someone out there on their own; they're a part of something bigger and share the same values," she said.
Mr Gardiner added: "When I first started as a sole practitioner, it was a very difficult place to be, particularly if you're trying to operate in a commercial space because clients are demanding."
"The requirement for instant answers makes life very difficult and I think historically lawyers have had time to think about issues, to discuss issues, so being in sole practice wasn't much of a barrier, but now people want things straight away and that's hard.
"You need to have support around you to stay focused on the client, and that's one of the things we do in that we offer people an alternative to being in sole practice because we think that it's so difficult to run trust accounts, to do the marketing, to maintain the website, to blog, be a thought leader – all those things you need to do to maintain a presence.
"We tell staff to focus on the clients and we'll take care of the rest."
In addition, Mr Gardiner said the firm's model is also attracting people who have been in larger firms.
"I think they like our approach to law in that we are sensible, pragmatic and commercial," he said.
"We don't have big partner politics, and we don't have the isolation issues that a sole practitioner has. We offer a nice blend and it just suits people to be a part of something bigger than themselves, but not so big that they're lost."
Looking ahead, Mr Gardiner and Ms Billett said the next generation of lawyers are forcing law firms across the board to adapt to a new way of doing things. They noted that those who don't will be left behind quickly.
"A lot of boutiques say they're different but they're not. They're just smaller, whereas I think we are very different. We're not a partnership and I've not had one person say that's a barrier to joining us," Mr Gardiner explained.
"People talk about millennial change and generational change, and how younger people see their future, and I think now new graduates, or a couple of years out, lawyers don't see themselves staying at a firm, one place, one employer for five, 10, 15 years to get to the partnership.
"I think they will stress the future of the profession because historically the large firms have gotten graduates always really young. They've worked them like dogs for a decade, paid them quite poorly a lot of the time along the way, but the big carat is the partnership. I don't know if the generation coming through is going to want to do that. I really don't."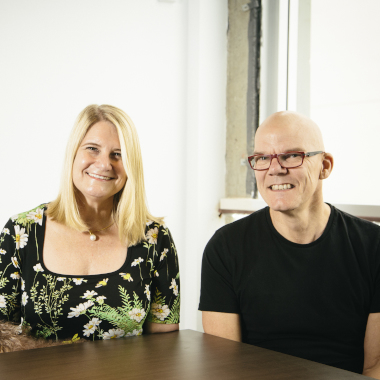 Pictured: Nicole Billett and Mark Gardiner.