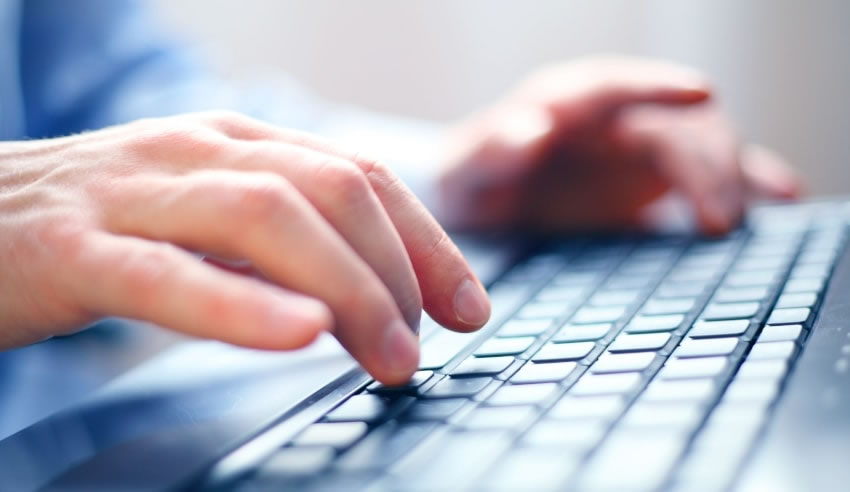 A firm, which describes itself as neither a traditional nor NewLaw firm, said it has implemented a completely new approach to how legal services are offered and delivered.
Cooee has been launched in an effort to provide a "comprehensive and cost-effective service to manage the multitude of workplace relations issues" in a way that it says is "unmatched by any other legal/HR service worldwide".
Speaking to Lawyers Weekly, managing director Stuart Granger said that Cooee's objectives are unique to other legal service offerings currently being offered.
"There are many NewLaw companies claiming to do that but they tend to be either lawyer/law firm-focused services and tools, or looking to provide standard legal services just at a lower cost," Mr Granger said.
"We are looking to entirely change the client experience. We are doing this by using a new business model, supported by new applications of technology."
Mr Granger said Cooee's focus is to help Australian businesses successfully and effectively manage their people.
"The Australian employment relations environment is the most complex and arcane in the industrialised world. As soon as you start thinking about hiring someone, you are subjected to an enormously broad and constantly changing regime. But for most businesses, traditional law is not a commercially viable option. The vast majority of Australian businesses are forced to DIY," he said.
"Our team has done over 700 compliance reviews of Australian businesses, and by our estimate, 80 per cent of business owners don't have a solid understanding of the basic legal structure and obligations; 90 per cent are non-compliant in some significant way; 30 per cent don't use employment agreements; 60 per cent of those that do have employment agreements are flawed in some fundamental way (commonly they are pulled off the internet); 40 per cent have no policy documents at all; 60 per cent have incorrect award coverage; [and] 10 per cent have underpayment issues.
"Of course most employers want to do the right thing. They understand that the value of their business is intrinsically linked to their employees and want to provide an environment where they can excel. Our objective is to get high-value, high-quality legal and HR support to those employers. We want to be the employment law solution for every business."
Mr Granger acknowledged that while being the "employment law solution for every business" is a bold goal, his firm looking beyond what's being offered in both the NewLaw and BigLaw arenas enables it to take a completely new perspective.
"When you change the business model, you change everything. It's not enough to offer the same services at a low monthly fee. You fundamentally change the relationship between the service provider and the client. Clients today expect their business relationships to be more personalised, they expect a real-time experience with immediate fulfillment. Service providers must earn the loyalty of their clients by delivering ongoing value and memorable services that get better and better. Service providers must sell, market and deliver based on a clear understanding of client behavior and nurture every subscriber relationship. In a world where a client is a subscriber, you must adopt new technology to manage the entire life cycle, from new subscriber acquisition, subscription management and client success," he said.
"A subscription model brings with it advantages and challenges. An advantage is you can share the cost of providing highly trained and experienced employment law and HR people across a subscriber base. It also enables you to actively sell the solution. The reason you don't see teams of sales people out on the street selling 'law' is because traditionally, it's a reaction to a need. A client is doing transaction, involved in a dispute, has family issues etc, and then looks for a lawyer. Most legal marketing is about making sure the client thinks of you when the need arises.
"Much of the business development planning that partners in law firms do is about building a reputation, networks or be appointed to panels so they will be chosen. Further, law as an industry is incredibly fragmented by practice areas, jurisdiction, geography, client size, price sensitivity, etc. To offer a subscription service requires a specific solution that meets a continual problem. By 'productising' a solution that meets a constant need, you can proactively market and sell it.
"The constant need Cooee meets is managing people. What businesses do now, when they are big enough, is develop internal legal and HR departments so you can simply pick up the phone or email, and someone manages issues with you. Cooee replicates those services for businesses that don't have in-house legal resources. Rather than being in the office next door, we are off-site."
Mr Granger said Cooee taking an alternate route to other legal providers has seen it well received by clients, with this set to increase over the next few months.
"Changes in technology and importantly how people purchase services are rapidly evolving. Services that were traditionally separate are starting to blend. Many businesses are encroaching into legal territory, e.g. HR consultancies commonly also provide legal advice – although they call it 'compliance' services. There is an opportunity to go the other way and broaden a legal offering to include additional services, in our case HR strategy and insurance to provide clients a comprehensive workplace solution over a long period of time, not one-off piecemeal advice, which is the hallmark of the time-based billing," he said.
"The uptake has been strong with over 750 employees under management and hope to be around 1,000 within a month or so. We have developed a service and process that is ready to scale and the next step is to build the sales and marketing team.
"The most gratifying part of launching the service is seeing how clients begin to rely on us. We very quickly become an important and trusted tool for running their businesses. We are helping people who previously just had no access to this type of support before, and it's great to see the reaction once they do."
In addition, Mr Granger said there is one distinct key point of difference that separates it from others in the profession.
"In developing the services, we have put ourselves in the client's shoes. We haven't looked at providing our solution through the prism of providing 'law'. We have done a huge amount of work to understand, anticipate and provide the services employers need during the life cycles of their business and the different phases of employee's engagement – before, during and after employment," he said.
"It's a unique solution, and we'll keep adding to it over time – guided by what clients need."
Looking ahead, Mr Granger said Cooee will continue to evolve as its clients evolve.
"We are developing tools that will take as much of the repetition out of providing advice. Our internal tools and workflows will guide and suggest solutions, draft documents, use voice-to-text to take verbal client instructions to advice as fast as possible and a lot more. The focus for the lawyer will be on the highest value part: understanding and meeting clients' needs and delivering in a quick, practical and consistent manner. The lawyer is there to become that trusted partner to clients, and the technology is there to assist," he said.
"There is a lot of negative press about the evolution of these types of tools – 'robots will eat our jobs' etc. I don't see it that way (at least not in the medium term). Technology will make lawyers better and faster at providing the services, be able to work for more clients at the one time and offer a broader range of services beyond traditional legal offering. It's part of a new and better way of working.
"It wasn't that long ago that all law firms had actual libraries in the office – you had to [read] a book to get information. Does anyone want to go back to that? The ability to Google information hasn't fatally damaged the industry; it's just made it easier to do the job and that's evolved the business model. This is an evolution of the industry, and there are opportunities to expand."