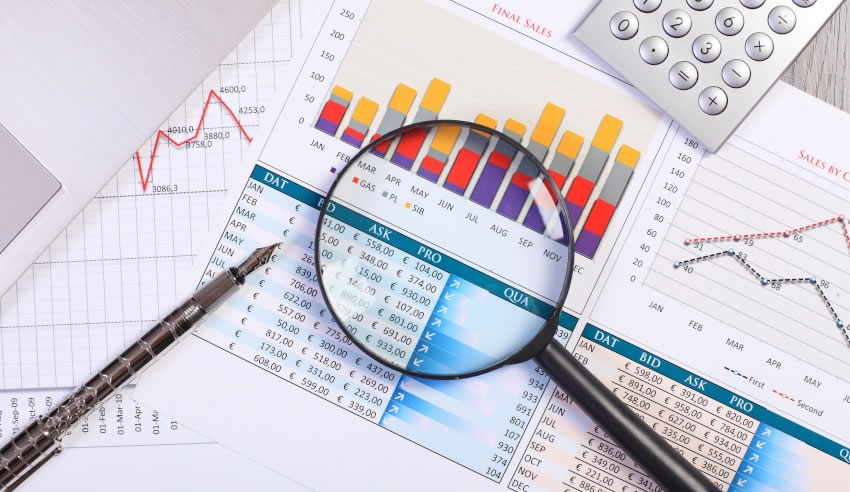 After 10 years spent working in small and large private practice firms, as well as a stint in-house in Australia and overseas, one legal professional has used his experience to carve out a niche offering to SME clients.
Ian Aldridge has used his expertise in working across the legal stratosphere to found a new firm he's dubbed Progressive Legal.
Progressive Legal aims to redesign the way law is viewed by SMEs, by creating client-centric and up-to-date services, giving people what they need to protect themselves in a relevant way that makes sense for their business.
"After 10 years of working in small, medium, large and mega-international law firms, and in-house, both here and in the UK, I found that the bigger the law firm you worked in, the more disconnected with clients you became. At its peak, I was working on a €350 million complicated finance derivative swap dispute for UBS in London with 20 other lawyers and felt like a cog in a really big wheel," Mr Aldridge said, speaking to Lawyers Weekly on the development of Progressive Legal.
"When I returned to Australian shores, I decided to pursue an active interest in business instead of getting back on the 'partnership treadmill'. As soon as people found out I was a lawyer, these small business owners asked me to review their legal documentation that they'd spent a small fortune on. Most of it was either completely wrong or unsuitable to their needs. As an experienced litigator, I could tell they wouldn't hold up in court if tested and decided that there was a need in the market to service.
"There was an opportunity to change the way SMEs feel about legal services. Right now, the transactional push-pull of traditional working practices is a bit like a bad relationship which results in SMEs feeling like legal services are a 'grudge' purchase. No one really wins.
"We want to break down these prejudices by building meaningful relationships designed to last. We want to remove bill shock from the equation by offering payment plans that are digestible within monthly expenses and mimic other service providers they are comfortable committing to, and finally, we want to provide transparent and tailored services specific to each client."
Mr Alridge said Progressive Legal offers four key points of difference to other firms looking to service the SME community.
"We take our time. We invest in really getting to know our clients – seeing it as a long-term relationship and not just a transaction. With a deeper understanding of the various facets of a business, comes a better ability to service the client's needs legally. And less risk from a Lawcover perspective," he said.
"We embrace technology. Our clientele has the initiative and nous to follow trends in other industries and go online. Our bespoke and sophisticated back end makes dealing with us easy and cost-effective as we remove the overheads carried by big firms. We've invested a lot in technology to make this possible.
"We are an uncompromising one-stop shop. Typically SMEs have to source multiple legal advice suppliers to access our service offering. That's painful and difficult for them. We provide a variety of disciplines relevant to them under the Progressive Legal banner including corporate advice, intellectual property advice, commercial law, workplace and dispute resolution. Very few firms at our price point offer this variety of expertise.
"We are human. We conduct regular webinars, we're active on social platforms and within forums, and provide access to podcasts, case studies as well as news easily without the dreaded hourly rate."
Mr Aldridge said since its launch, Progressive Legal has been winning work from some of the bigger players attempting to service the SME/entrepreneurial space due to its targeted approach.
"The 'come-here, go-away' establishment approach simply cannot service our client base as the overheads associated with doing business are cost-prohibitive and the unrelenting pressure on lawyers to produce billable hours disincentivises practitioners to spend extra time with clients," he said.
"With this insight in mind, we then looked through the lens of SMEs and quickly realised that this approach needs a fundamental change. Modern business owners are savvy and quite frankly would rather go to the dentist before seeking legal advice, so we decided to do something about it.
"Legal Shield was born. Initially, a comprehensive health check for clients, we will diagnose the business' legal needs across the board to ensure they are fully protected, provide tailored documents to protect them now (not when they can afford it), plus the ability to call/email ongoing without having to worry about 'how much is this email going to cost?' or 'am I being charged for this phone call?'. We remove the anonymity that bigger firms can carry because we take time to analyse the whole business, not just the current issue and forecast to protect them in the future. Being proactive, instead of reactionary – a major complaint of all professional services."
Mr Aldridge noted that his business can be thought of as controversial as it operates on a different level than others.
"It's controversial because our business model doesn't benefit from the dollars brought in by the very transactional traditional approach, nor does it bank on the fees associated with re-familiarising the firm with the client's business because it's been, say six months or more, since the last conversation. Instead, we build long-lasting and mutually beneficial partnerships that are redefining the way seeking legal advice is viewed for clients. The traditional firm simply isn't going to be able to adopt this model purely from a financial perspective," he explained.
"We front-load the retainer so they get the protection they need now, instead of when they can afford to pay for it, i.e. instead of the old approach of doing things really piecemeal and reactionary.
"This then gives our clients the peace of mind to know they are covered with a tailored legal solution while also spreading costs out over the course of the year in equal instalments, similar to what we see with cloud-based and web services they would typically employ.
"The biggest problem start-ups and small business face is cash flow. We designed packages that serviced SMEs based on what their needs, cross-referenced against their means."