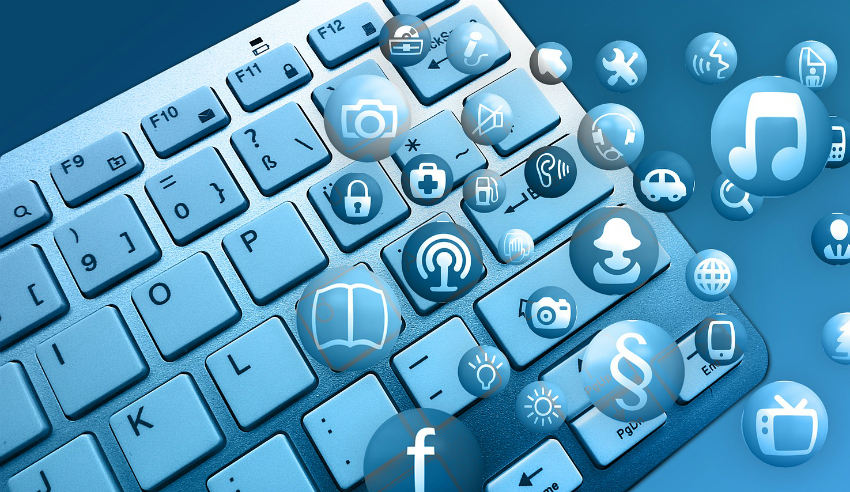 A man, who offered assistance to self-represented litigants in an online Gumtree ad, has appealed a fine and costs penalty exceeding $10,000 all the way to WA's top appeal court with limited success.
When Ric van der Feltz posted an advertisement on Gumtree with the headline "No Lawyer No Problem – REPRESENT YOURSELF IN COURT", he thought his offer to assist people with DIY legal matters for a fixed fee was free from the strict rules governing legal practice in Western Australia.
Despite being neither an Australian lawyer nor having practised law in WA, van der Felt's ad did make mention that he was in possession of an "overseas law degree" and had "extensive experience representing myself in the Magistrate, District and Supreme Court and the State Administrative Tribunal (SAT) in commercial and administrative matters and helped others do the same."
The Perth resident came to the attention of the Legal Practice Board of Western Australia when two different people perusing the Gumtree site separately came across the ad in February 2015 and reported the content to the board.
Both a local Perth law student and lawyer found the unusual online ad, which offered assistance to self-represented litigants at a fixed fee, ranging from $250 to $1,500 depending on the type of matter. The WA Magistrates Court observed that the post had "some sophistication to it" and was a "serious example of that type of ad".
In the Gumtree listing, extracted below, van der Felt promised an obligation-free consultation for no change.
The advertisement read:
Do you really need a lawyer? Can you afford a lawyer? Representing yourself maybe ideal for you. If you can talk and think you are half way there. Yes, you may lose and be liable for costs but so can a lawyer and you'd still be liable for costs.

I can help you prepare to represent yourself in court and with filling out court applications and other court documents and the drafting of affidavits.
The posting further went on to list what type of work would incur greater costs:
"You might just need some help to guide you through the court system and that's where I come in at a fraction of the cost of a lawyer. 

A first meeting is free and obligation free. If you decide to proceed I will charge a one off fee depending on the matter and the court.
For example: minor case claim (debt or damages below $10k) Magistrate Court my one off fee $250.

General Procedure Claim value or relief (claimed below $75k) magistrates court my one off fee $500.

General Civil Claim (value $75k and over but below $750k) District Court my one off fee $1,000.

Appeal in a Civil matter or a General Civil Claim (value over $750k) Supreme Court my one off fee $1,500.

Review of a decision (for example about a Development Application or Building Licence) by a local government State Administrative Tribunal my one off fee $500.

Please email or call Monday to Friday between 10am and 2pm for further information or to make an appointment.
Mr van der Feltz was convicted by the Magistrate's Court of Western Australia in July last year for representing and advertising himself to be a person who was entitled to engage in legal practice.
Magistrate Peter Malone said that the terms of the ad were in substance that van der Fetlz had particular knowledge and expertise in court proceedings and could assist members of the public in that regard for a fee, which was favourable compared to the costs of a lawyer.
In these circumstances, the court said van der Fetlz "clearly gave the impression that he was entitled to engage in activities that amounted to legal practice" contrary to Section 13 of the Legal Profession Act 2008 (WA).
A $2,500 fine was imposed for the legal spruiker's criminal conduct and he was ordered to pay an additional $8,372.95 in costs. The court also granted an order for spent conviction for van der Feltz.
But the matter did not end there. Dissatisfied with the magistrate's decision and contending that he was denied procedural fairness as a self-represented litigant, van der Feltz appealed to the Supreme Court of Western Australia. His appeal, heard in November last year, relied on various grounds that claimed that he was made to give evidence against his own wishes, that his cross-examination was unfair and that the prosecution was allowed, unfairly, to put leading questions to witnesses.
Justice Stephen Hall handed down his decision to dismiss van der Feltz' appeal in January. In his judgment, he noted the particular irony that the appellant had claimed he was at a significant disadvantage on account of being a self-represented litigant.
"This [claim] was in contrast to the advertisement in which he claimed to have personal experience and knowledge of the Magistrates Court and that he could help others in this regard. This irony was seemingly lost on the appellant," Justice Hall said.
On the issue of Mr van der Feltz's self-representation and the extent to which he was given procedural fairness from the bench, Justice Hall said that some of what the appellant had to say was inadmissible opinion about what other witnesses "must have done", "somewhat rambling and disjointed", and at times very repetitive.
The judgment added that there was no basis for van der Feltz's allegation that the board had fabricated evidence by drafting witness statements.
"After cross-examination, the magistrate gave the appellant the opportunity to add anything else that he wished to. The appellant then gave further evidence in which he said that he did place an ad, but that the wording of the one in question was not familiar to him.
"At the hearing of the appeal, I asked the appellant to identify what evidence he would have given in addition to that he in fact gave. He did not clearly answer the question. He did refer to documents that he wished to tender. But, as I have earlier noted, even assuming those documents were admissible, they do nothing to advance the appellant's contentions. In these circumstances, his complaint that he was prevented from giving evidence is without merit," Justice Hall said.
The Supreme Court also dismissed the appellant's complaints about being unfairly interrupted by the magistrate during his hearing and lack of opportunity to be heard. Justice Hall said that he read the whole transcript of the hearing and the claim was not justified. On the contrary, he said that the magistrate's handling of the hearing showed "considerable patience" and that he periodically put questions to Mr van der Feltz to ensure that the bench understood what the appellant was saying.
Part of van der Feltz's appeal also claimed "manifestly excessive" fine and costs, especially given that he did not intend to "disadvantage lawyers or breach the act" but instead "help people access the legal system". He argued that because he did not attempt to conceal his identity, that he had no plans to advertise again, and because his conduct was less serious than those unqualified people who actually do engage in legal work, the penalty should be reduced.
Justice Hall outlined the public interest purpose of Section 13 that being to protect the proper administration of justice by ensuring that legal work is carried out only by those who are properly qualified and to protect consumers "by ensuring that persons carrying out legal work are entitled to do so". He added that the board, having successfully prosecuted the matter, was entitled to its costs as per Section 67 of the Criminal Procedure Act 2004 (WA).
"In my view, the fine of $2,500 has not been shown to be manifestly excessive. Given all the circumstances of this case a fine of that quantum was plainly within the discretionary range open to the magistrate," Justice Hall said.
In that same Supreme Court decision the judge also reversed the spent order conviction but a subsequent appeal to the Court of Appeal allowed van der Feltz leave to contest that decision.
It was the one and only success for the Perth man, whose other six grounds of appeal were recently denied by the WA Court of Appeal in June.
One of the more interesting grounds van der Feltz sought leave to appeal was that the magistrate should not have allowed his surname to be published. He told the court that his family was the only one in Australia with the surname van der Feltz and that publication of his name in the court's reasons and media coverage prejudiced members of his family.
"A fundamental feature of the Australian judicial system is that, with strictly limited exceptions, proceedings should be conducted in public.
"The court has the discretion to order that a party's name not be published," the Court of Appeal said.
"In the present case there is no statutory prohibition or public interest against publication of the appellant's name. In such as case, it is necessary to consider whether the public interest in open justice should prevail over a party's private interest in privacy. The fact that public identification may cause a party embarrassment or distress will not usually suffice to warrant the suppression of their identity."
The Court of Appeal found that there was nothing in the present case which was capable of prevailing over the public interest for proceedings to be conducted publicly and that the magistrate did not err in allowing his reasons to be published using van der Feltz's name.