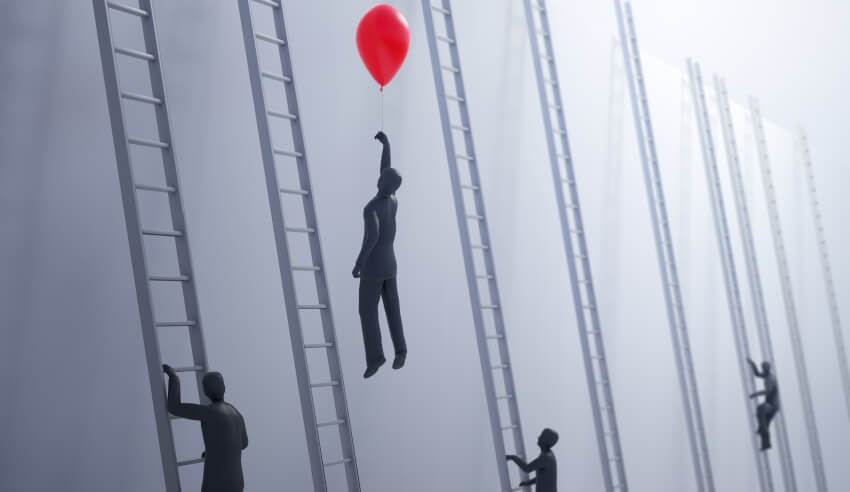 Lawyers are calling for the NSW rental laws to be relaxed in a push to help give tenants fleeing domestic violence a better opportunity and means to escape.
Law reforms that will allow a tenant in New South Wales to leave their rental property without notice do not go far enough to protect those at at-risk of domestic violence, lawyers have argued.
Soon renters in NSW who have been granted an apprehended violence order (AVO) or family law injunction will be able to lawfully break their lease for a rental property without penalty.
However, according to the Women's Legal Service NSW, a failure to report DV to police by a large group of survivors will mean a number of victims remain at risk in the community.
As an alternative, WLS senior solicitor Kellie McDonald recommended the recognition of a statutory declaration made by a "competent person", such as a doctor or social worker. In that statutory declaration, the relevant professional would identify the victim and perpetrator of DV and the evidence they used to form their opinion about the situation.
The document would then be accepted by the landlord of a residential property as evidence of a DV situation so that an at-risk renter could flee without penalty. 
"Some people may be too scared to report domestic violence to police or not have the money to go to the family courts," Ms McDonald said.
She suggested this alternative form of satisfactory evidence would make it easier for a person thinking about escaping abuse to leave an unsafe home environment as a tenant.
In a survey of 66 victims of DV conducted by the WLS this year, it was revealed that more than half did not report incidents of violence to police. Among the reasons the victims gave for not reporting a DV incident to the authorities was fear of retribution, including death threats, shame and fear of judgment.
Notably, 7 of the 31 respondents who did seek police protection said that no action was taken. The report said that victims of violence were reluctant to report future incidents of violence to police because they had not had a positive experience with the authorities in the past.
The findings corresponded with an earlier survey analysed by the NSW Bureau of Crime Statistics and Research (BOSCAR) in 2013, which showed just under half of the victims of domestic violence did not report the most recent incident of violence to police. In the BOSCAR survey, where respondents reported multiple incidents of violence, more than one-third did not report their abuse to the police.
According to Moo Baulch, CEO of Domestic Violence NSW, changing the law is crucial if the NSW government wants to keep women and families safe.
"Survivors from at-risk communities may prefer to seek support from people they trust in local domestic violence services; doctors, nurses, psychologists and social workers, including in community-based organisations; homelessness or community access workers or disability advocates," Ms Baulch said.
"These services provide tailored, specialist support and are highly skilled at exercising professional judgment."
This week the WLS renewed its calls for the law in NSW to be further relaxed so that to be eligible for the exception, renters do not need to provide landlords with evidence from police or the courts.
Earlier this year, it joined with 87 other different CLCs and community organisations in support of the proposal to allow statutory declarations, appealing for state politicians to get behind moves to change the rental law in an open letter. The letter was sent to NSW ministers Matt Kean (better regulation) and Pru Goward (family and community services) in June.
In that letter, the coalition underscored extra barriers to obtaining a family law injunction, such as consideration of time and money. The groups also said that victims of DV are more inclined to report abuse to their doctors, domestic violence service workers, psychologists, community access workers, social workers, homelessness workers, child protection workers, nurses or disability advocates before going to the police.
"We believe a statutory declaration from a 'competent person' should assure landlords that the reason for ending their tenancy was justified in the circumstances," the letter said.
Just last week the NSW government announced a $25 million rent support program called Rent Choice Start Safely. Under the scheme, a private rental subsidy will be given to help those escaping domestic and family violence for between three months and up to three years. Previously, only those who eligible for social housing in NSW were able to apply.
Another $4 million was pledged to improve the capacity and services of women's refuges in regional NSW.