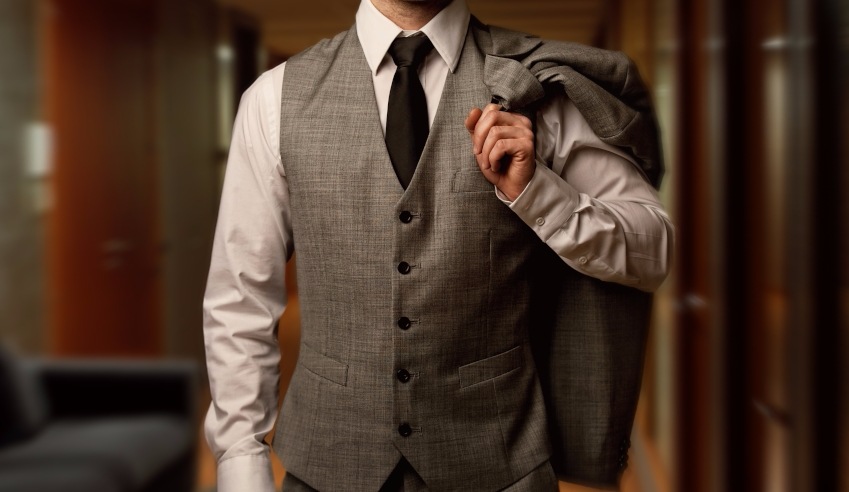 It was 5.30am, dark, and I was in a hurry, writes Mark O'Connor.
A full day lay ahead – an early morning workout at the gym, a few hours of file work, followed by a conference with my fellow law practice directors to plan for the year ahead.
Carrying a suit bag over one shoulder and a bag of files over the other, I walked down the small set of brick stairs that led to my car that was sitting in the driveway.
Somehow I tripped on the stairs, was propelled through the air and fell heavily my right side.
Over the years, I have probably asked clients more than a hundred times to describe the mechanism of their fall. When asked what happened, my answer is one I've heard many times before: "I'm not sure what happened – it happened so quickly." I will have more understanding when I receive this answer in the future.
As I lay on the cold concrete of the driveway, my initial thought was I was lucky that I had not hurt myself. However, as I attempted to straighten my right leg I felt an agonising pain above my knee and realised that something was terribly wrong.
I could see a ridge across my upper right thigh, which I subsequently discovered was the quad muscle retracting from the ruptured tendon to which it was previously attached.
Two days later on crutches, clutching an x-ray and MRI scan, I met with Dr Dale Rimmington, an orthopaedic surgeon. He gave me the bad news that I'd suffered a serious injury and had ruptured the right quad tendon. I would likely be off work for three months and faced a 12-month rehabilitation process.
I was advised if I was an athlete it would be a career-ending injury – I am no athlete but drew no comfort from that fact.
I was in shock – with my fellow director Trent Johnson , I was about to put into action our marketing plan for the following year, I had cases I needed to settle and people who were depending on me. Suddenly, everything had just fallen in a heap.
I could not get over how emotionally affected I was by learning what the next few months held for me.
The following night at the Holy Spirit Northside Hospital in Brisbane, I underwent the anticipated surgery.
As I woke in post-op, I was suffering from incredible pain. The attending nurses gave me as much morphine as they could, but it did not take the edge off the pain. I was attended by the anaesthetist, who told me he could give me a nerve block. I think he mentioned there were risks, but I can't remember what they were. I think I scribbled my signature on some document, but I don't know what I signed.
I have felt frustration over the years when clients could not advise me what warnings were given and what they'd signed before a surgical procedure – I have new insight into the circumstances in which consent may be given for medical procedures.
Being confined to a hospital bed and being unable to weight-bear meant I was totally dependent upon the care of others. No matter how professional and well-meaning they were – I struggled with the loss of dignity and the helplessness of my needing to have nursing staff assist me with showering and toileting.
On day two, a physiotherapist came to my bedside to teach me how to use a walking frame. I was advised I would be unable to weight-bear on my right leg for six weeks. I needed to learn how to mobilise on one leg from the car up the 10 front steps of my home, as well as from my bed to the bathroom and toilet. On my first attempt, I was able to manage three steps before I was physically unable to go any further. I was overwhelmed with a feeling of hopelessness and helplessness and, to my own surprise and embarrassment, I found myself sobbing on the physiotherapist's shoulder.
By day four I had learnt how to navigate up steps on one leg using a crutch and was more proficient using a walking frame, so I was released home.
Despite this, once home, I was totally reliant on my wife, Maria, and my adult children for my entire daily needs. I needed assistance with showering and initially with going to and from the toilet. All my meals had to be brought to me. I was largely bedbound.
Some 11 weeks post-injury I was walking unaided and able to return to work.
I'm now able to walk, although with a limp. I still face some months of rehab and probably a year before I make a full recovery.
The sobering experience of being on the wrong side of a serious injury has given me some insight into some of the problems that have been faced by my clients over the years.
I can now better appreciate the incredible emotional toll that serious injury can have on clients, with the disruption of their personal life and business plans, and the associated effects of being totally dependent upon others for daily needs.
I now realise that I should not expect too much when my clients cannot describe with accuracy the mechanism of the occurrence of an injury, or what documents were signed, or what was said when surgery was being contemplated after their accident.
I was fortunate in that I had top-level private health insurance and family available to care for me in my infirmity. I don't know how I would have managed if I was a single person living by myself. If I was a public patient, I would have been placed in a long waiting list for the fracture clinic which, at best, would have resulted in surgery some weeks down the track with a much worse medical result.
My injury has reinforced for me the importance of speedy provision of rehabilitation services and the need for home care of clients suffering serious injuries.
I hope my experience has made me a better personal injury lawyer.
I am extremely grateful for the fine surgery, advice and care provided to me by Dr Dale Rimmington, orthopaedic surgeon; Simon Rundell, physiotherapist; the orthopaedic nursing staff at the Holy Spirit Northside Hospital and, of course, my wife and children.
I am also grateful to Trent Johnson and my personal injury team at Bennett & Philp for ensuring my clients' interests were not prejudiced by my absence.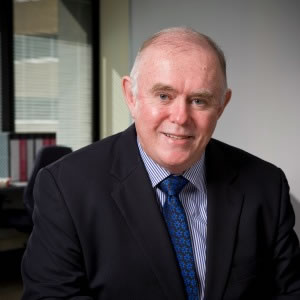 Mark O'Connor is a director of Brisbane firm Bennett & Philp Lawyers.