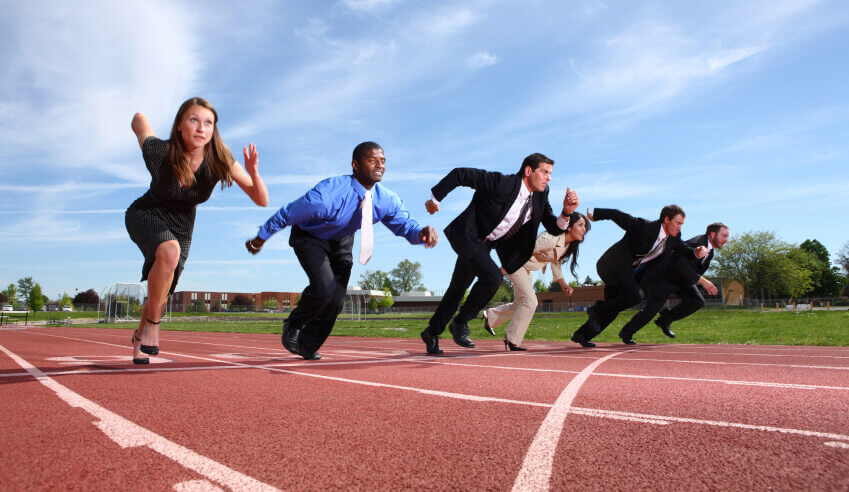 With the amount of boutique law firms increasing across Australia's legal market, these players need to be wary of several trends that'll either make or break them in the eyes of the client.
Speaking to Lawyers Weekly recently, Progressive Legal principal Ian Aldridge shared some of the trends he's seeing play out in the SME space at the moment, and how his firm is going above and beyond to adapt to these trends.
The first trend, he said, relates to what he dubs the 'Wild Wild Internet'.
"It's a new dawn when it comes to regulation online. From an SME perspective, there is so much ambiguity with the internet as it's an ever evolving space, so we are seeing a spike in online defamation cases," Mr Aldridge said.
"With the explosion of social media and the advent of the 'keyboard warrior', people think they can publish whatever they like online without consequence.
"I'm advising a lot of clients about defamation on social media. We're issuing a lot of takedown, cease and desist and concerns notices. It's starting to become more prevalent."
Secondly, Mr Aldridge said inadequate documentation is a challenging trend on the horizon for SME firms.
"There are a few precedent providers now out there in the market that are potentially putting SMEs at risk. Their argument is that some protection is better than none, but that's not the way their customers see the documents. No matter what they say on their website, they look and feel like a law firm. Clients are relying on these documents to cover them for what they're doing. In most circumstances, they just don't," he said.
"What small businesses need is tailored advice that's relevant to their business and be actually protected for what they are doing. Some of these documents aren't worth the paper they're printed on.
"We've seen even the 'big-ticket items' not being dealt with. Some of these providers offer the alternative to have their legal documents tailored by a recommended lawyer, which I think is a great thing, but when they see the price difference in having a template and having a tailored document, most small businesses don't understand the value of having them legally reviewed so they just go for the template, 'wing it', hope for the best and play Russian roulette with the business until something happens."
According to Mr Aldridge, 'investment false starts' is another trend starting to gain traction in this market, forcing firms like Progressive Legal to adapt accordingly.
"There is a big push for small businesses to seek investment from third parties but at this stage, there's not a lot of sophisticated investors in the market," he said.
"It's just not mature like it is in the US and we have a long way to go here.
"Many small business owners are giving up a lot of share in their businesses and either grossly undervalue the business or grossly overvalue it."
The fourth trend Mr Aldridge is seeing come to the forefront is many businesses placing a concentrated effort on going "legit" before it's "too late".
"Small businesses are not incorporating fast enough in their business life cycle. Not enough small businesses are obtaining legal advice about the right structure for their business," he said.
"They're taking financial advice about starting up as a sole trader to start with when some of them should be incorporating straight away from a legal risk perspective."
Mr Aldridge also advised other SME firm owners to "beware the wolves".
"There are a lot of cowboys out there in unregulated industries like web development, coaching, outsourcing, web hosting, social media and IT that are frankly taking small business for a ride," he said.
"There are just a lot of bad apples that ruin it for the rest of the goodies, and I've seen a few instances where it's ended up being a business-ending decision.
"Small businesses aren't getting the right advice about, for instance, what are the things to consider legally before signing a contract with a web developer."
Lastly, Mr Aldridge said the race for an identity is becoming an increasing challenge in the SME market, noting that "names are becoming more scarce and intellectual property is becoming a bigger priority".
"Domain names, business names, social media handles [and] trademarks are all becoming hot property and even for small business, they're a must to get so as to ensure the business can legally use the name/logo/tagline etc," he said.
"A good example came out just recently with 'Bondi Wash' and Abercrombie and Fitch. With the advent of greater international business, Australian businesses need to start protecting their intellectual property, stat!"