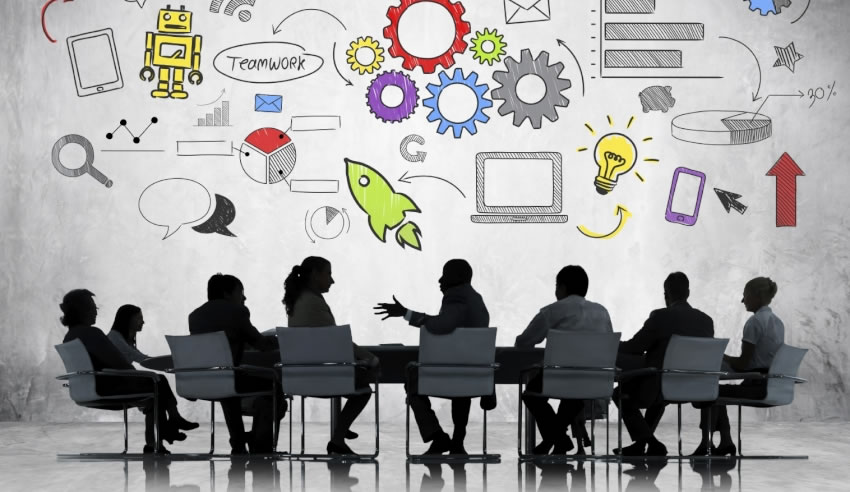 The Law Council of Australia has addressed concerns expressed by individuals caught up in the legislative push to eliminate dual registrations for lawyers and migration agents.
The Migration Amendment (Regulation of Migration Agents) Bill 2017 has attracted criticism from migration agents who believe it will unfairly impact them.
The bill aims to amend the Migration Act 1958 to eliminate the requirement for lawyers to be registered as migration agents in order to provide immigration advice.
This is in line with the recommendations of the 2014 Independent Review of the Office of the Migration Agents Registration Authority (OMARA) (the 'Kendall Review').
The bill was tabled earlier this year before being referred to the Senate Legal and Constitutional Affairs Legislation Committee, which will deliver its report on the bill on 16 October.
Fiona McLeod SC, president of the Law Council of Australia, told Lawyers Weekly the deregulation of the migration regime would relieve lawyers and consumers of a significant burden.
"For lawyers, you've got the uncertainty of two separate legislative regimes and the associated differences in their regulation, policies, practices and so on, and the added burden of the cost of complying to two separate regimes," she said.
"The burden to consumers is uncertainty about whether the assistance is being provided by a legal service or not and whether they are being spoken to by somebody who's qualified to provide legal advice.
"There's an additional uncertainty about … whether protections for confidentiality, including client legal professional privilege, apply as they only do for lawyers; where the complaints are to be made and so on."
The LCA disagreed with claims from some groups that lawyers should be required to qualify as migration agents to ensure they provide quality advice.
"The Law Council does not agree that legal practitioners, who have already undertaken many years of tertiary legal education in law to qualify for admission to the legal profession, should be compelled to undertake further academic studies to practise in a particular area of law," the LCA said in its submission to the inquiry.
The Refugee Council of Australia also voiced its support for the bill, as it would "allow more legal practitioners to provide vital legal advice for refugees and asylum [seekers]".
However, the bill drew fire from various migration agents who are qualified or pursuing qualification as lawyers, particularly those who hold restricted legal practising certificates.
The bill would forbid lawyers from providing immigration assistance, except "in connection with legal practice". Therefore migration agency proprietors who are also registered as lawyers would need to join a law firm and shift their clients to that firm in order to carry on their work.
Those who hold unrestricted legal practising certificates could set up their own law firms. However, those who hold restricted practising certificates would not be able to operate as legal practice principals until they obtained unrestricted practising certificates, which requires the completion of two years of supervision.
Sergio Stagliorio, a registered migration agent and final-year law student, said he is concerned that he will have to give up the income from his migration agency once he obtains a restricted practising certificate.
"Realistically speaking, it's almost impossible for me to be supervised on a full-time basis and work for my own clients on a full-time basis so that I can keep my current income," he said.
"Otherwise I would have to work 16, 20 hours a day. So it's much more common for people to continue to work in whatever they have as a job, say a migration agent, and to be supervised on a part-time basis."
In response to this criticism of the bill, the LCA recommended that a two-year transition period be implemented from the date of enactment. This would "enable currently registered migration agents who might be adversely affected by the changes a reasonable period within which to satisfy the requirements for an unrestricted practising certificate".
However, some migration agents are concerned that two years will not be long enough to complete their supervision, especially in a competitive job market.
One migration agent, who wished to remain anonymous, told Lawyers Weekly that despite being admitted as a lawyer two years ago, he has managed to clock up less than six months of supervised practice.
"The job market for junior lawyers in general is not that great, and definitely not that hot for mature junior lawyers," he said.
"Currently I'm lucky because I have secured full-time [supervision], so I'm actually doing overtime: my own [migration] work, and full-time at the law firm practising outside of migration law.
Mr Stagliorio said the proposed transition period would be inadequate for many people.
"If you're supervised on a part-time basis, it takes you four years to be supervised. That's if you're lucky to find a job, and many people are not," he said.
"That's the harshness of the Law Council's recommendation to the Senate committee, which is not really a solution."
He proposed instead that dual registration be optional.
"There's no need for the bill to be harsh to anyone. There's an easy solution if Parliament really wants to abolish the requirement for dual registration, which is for the bill to say 'OK, let's a) make sure that no lawyer needs to be registered [as a migration agent] any more, but b) if a lawyer still wants to still be registered, they can be registered'," he said.
"I would rather be registered as a migration agent on top of being a lawyer. I would rather pay for both registration fees every year than to give up my income and clients to a law firm, because that's what, effectively, this bill does."