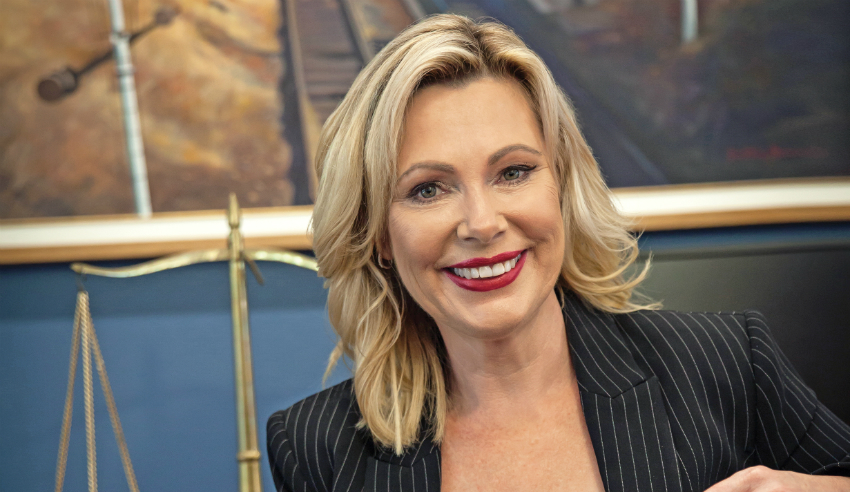 The legal fraternity in Queensland has been mired by aggravated fraud charges against two lawyers and a law clerk associated with the law firm Bosscher Lawyers.
A fraud probe by Queensland's corruption watchdog has led to the arrest of three legal professionals, reportedly connected to the firm Bosscher Lawyers.
The firm, which markets the expertise of its lawyers by claiming it ensures "every client has a complete understanding of the law", is the former workplace of disgraced lawyer Tim Meehan.
As part of the investigations against Meehan, the Crime and Corruption Commission (CCC) and Queensland Police have previously raided the premises of the law firm.
Meehan was sacked from the firm last September and he subsequently pleaded guilty to aggravated fraud charges, also making allegations against his former colleagues at Bosscher.
Meehan was sentenced by the Brisbane Supreme Court for a period of five-and-a-half years in July.
Now Bosscher Lawyers has attracted further controversy with the arrest of two of its solicitors and a former law clerk this month.
The CCC released a statement indicating that a joint investigation with the Queensland Police Service had resulted in the arrest of three men alleged to have engaged in criminal behaviour.  
The charges are said to relate to "dishonestly applying property" subject to a trust, direction or condition, or on account of another person, and valued between $30,000 and $100,000.
While the official statement only revealed the ages and residential suburbs of the three arrested men, that same day News Corp reported that 48-year-old criminal lawyer Michael Bosscher, 32-year-old solicitor Alex Jones, and 29-year-old Tom Strofield (who used to work as a law clerk at Bosscher Lawyers) had been arrested.
In addition to a charge of aggravated fraud for more than $30,000, Bosscher reportedly faces eight counts of fraudulent falsification of records. Police allege the fraud occurred between November 2011 and September 2016, with Nine News reporting that in 2015 the solicitor is alleged to have fraudulently produced unsigned cost agreements and tax invoices.
The corruption watchdog is understood to have also charged 32-year-old Alex Jones and 29-year-old Tom Strofield with one count of aggravated fraud. The offence carries a maximum penalty of 14 years.
According to News Corp, Strofield is the son of a Queensland magistrate (who is not connected with the CCC allegations).
The Queensland Law Society (QLS) responded to the emerging scandal, noting this week that it was aware of the investigation and co-operating with the CCC's probe. QLS president Christine Smyth (pictured) said the men had a duty to notify the law society of the details of the charges.
"If substantiated, the law society will take appropriate regulatory action," Ms Smyth said.
"The law society will closely monitor and cooperate with investigative bodies in accordance with our obligations."
Bosscher, from Upper Brookfield, had an application to amend his bail conditions refused by Magistrate Suzette Coates yesterday.
Ken Mackenzie, Bosscher's defence lawyer, told the court that his client wanted to be able to contact three clients of the firm and a former employee, Nine News reported. Magistrate Coates declined the application on the basis that those individuals were prosecution witnesses.
Bosscher is reported to also be restricted from contacting a total of 42 clients as a condition of his bail. Police claim that the 42 clients paid legal fees to the firm in cash and further allege that these payments are not reflected in the firm's trust accounting software.
Ms Smyth expressed her disappointment about how the current proceedings cast a cloud over Queensland's wider community of lawyers.
"While this matter casts a dark cloud over the broader legal community, there are more than 12,000 ethical, dedicated and hardworking solicitors across the state who continue to serve the people of Queensland."
"In any walk of life, politicians, police, lawyers, or journalists, from time to time criminal behaviour can occur. This is extremely disappointing whenever it does," she added.