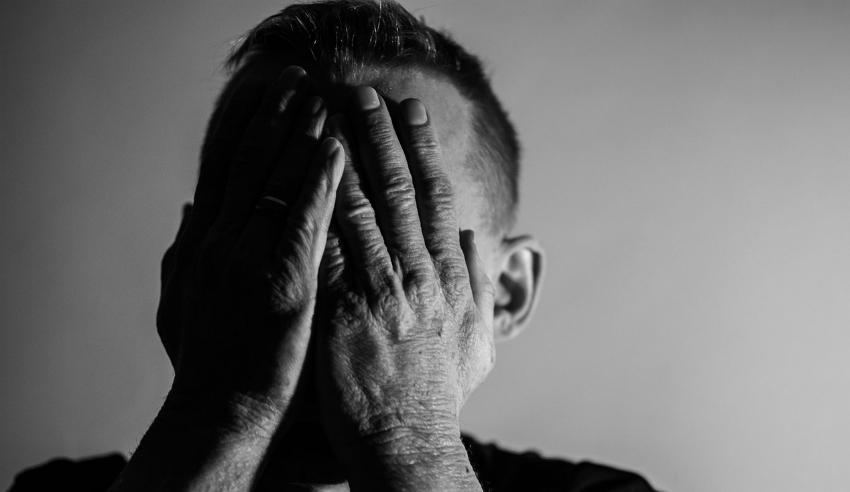 An order has been made by the NSW Civil and Administrative Tribunal to remove the name of Victor Berger from the local roll of practitioners, despite an expression of "deep apology" from the solicitor.
Orders to strike Victor Berger, a former president of the City of Sydney Law Society, from the roll in NSW were made following a two-stage disciplinary hearing into the alleged misconduct of the solicitor. Mr Berger's licence to practise was suspended in July 2013.
In September 2017, the tribunal found that Mr Berger was guilty of a range of incidents involving professional misconduct and unsatisfactory professional conduct.
Last week, a three-member panel passed judgment concerning Mr Berger's conduct from 2007-13. The panel found he had persisted for a lengthy period in failing to comply with costs disclosure requirements under s562 of the Legal Profession Act 2004.  
"[Mr Berger] also engaged in an extremely serious instance of overcharging, numerous incidents of failure to comply with the laws governing the handling of trust money and also misappropriated trust money," the decision read.
"In view of the practitioner's entrenched inadequacies regarding costs disclosures and his conduct that has been dishonest and sometimes fraudulent, as well as his repeated failures to comply with the laws regarding the management of trust money and his continuing denial that any of the conduct that has been found to have occurred is 'dishonest', the tribunal is not satisfied that he is currently fit to practise as a legal practitioner."
In an affidavit filed to the tribunal last November, the solicitor of more than 44 years contended that he had not engaged dishonestly, despite "many failings" to meet his professional obligations.
"I am deeply apologetic for all of the facts and circumstances relating to your conclusion," Mr Berger said in his letter to the tribunal.
"You have revealed to me a side of my character I have not realised and must accept the possibility of same even though I have absolutely tried to do and believed I had only honest intentions.
"I accept that:
I have made errors of judgment;
I have not been tough enough upon myself; and
I have not been tough enough to ensure that what I am bound to do has been achieved," he said.
Mr Berger's affidavit said he was willing to attend ethics and professional conduct courses and training about cost disclosures and costs agreements as may be required. It outlined that Mr Berger would consent to the requirements of any condition on his practising certificate – such as restriction from operating a trust account, being subject to regular audits concerning cost disclosure practice, and engaging a mentor for management of a trust account – should the tribunal choose to impose them.
Among the complaints made against Mr Berger, included a bill that he sent to the family of an elderly woman "non-legal work" to the tune of $90,527. The lawyer had charged the client, who was aged in her 90s, for personal phone calls checking in on her health and the nature of her relationship with her children.
Another complaint related to Mr Berger's role in overseeing the signing of a power of attorney by a woman with dementia, who had been hospitalised due to stroke, to her daughter. The solicitor failed to consult a medical professional about the client's ability to comprehend the decision. The tribunal reviewed notes taken in 2007 by nursing staff at the intensive care ward of Prince of Wales Hospital noting that the daughter had visited with a solicitor and were told that it may be more appropriate to speak with a medical professional about the patient's capacity before completing the form.
Mr Berger took the woman's instructions over the phone for a Power of Attorney and Appointment of an Enduring Guardian to be executed. A year later the Guardianship Tribunal found that the client did not have the required capacity to execute the Power of Attorney and that the document was a nullity. 
In his affidavit to the tribunal, the lawyer claimed that since his practising certificate was suspended over four years ago, he had suffered ill-health and significant financial problems.
Mr Berger said that together with his wife, a decision to sell a total of 12 properties belonging to the family trust was made by the couple. This included the sale of the family home in order to meet personal loans, caveats, mortgages and legal fees. He also attested to having undergone a hip replacement and cardiac surgery since 2013.
The tribunal was unconvinced that Mr Berger, who had worked at Milne Berry Berger and Freedman for the duration of his career, had demonstrated any convincing insight into the nature of his conduct.
In its decision, the panel said Mr Berger had "not expressed any real remorse for any of his actions" and failed to show evidence that compensation had been paid to any people that were victims of his professional misconduct.
"[…] There is no evidence that the tribunal is able to rely upon in order to find that the practitioner has learnt and changed so much from his mistakes and his suspension that he is not likely to engage in further professional misconduct or unsatisfactory professional conduct if he is permitted to resume legal practice," the decision said.
The panel also gave a critical assessment in response to 12 character witnesses that Mr Berger had filed in support of his case, noting that none of the victims of his professional failings shared a similar station. Among the people to attest to the lawyer's good character were a member of Federal Parliament, two rabbis, a senior counsel, a company chairman, a chairman of a public company, a solicitor and a retired Supreme Court judge.
"The professional misconduct and the unsatisfactory professional conduct were aspects of the practitioner's behaviour that he concealed from most of the people he mixed with in the community and in his charitable, professional and religious activities," the decision read.
"[Some] of the clients who were found to be victims of the practitioner's misconduct and unsatisfactory professional conduct […] were old; some were frail; some had cognitive decline; and some lacked the support of family and friends.
"The victims of his unsatisfactory professional conduct and his professional misconduct belonged to a different group to the character witnesses whose evidence was that they had known him only as a man of integrity and they were confident that he would not do anything that he recognised to be dishonest."