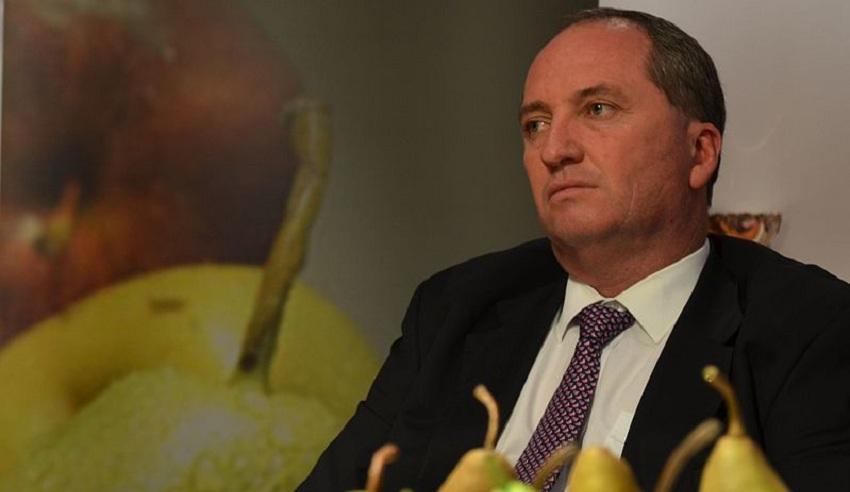 A Brisbane lawyer has spoken out about the controversial Barnaby Joyce affair making headlines this week, saying the Deputy Prime Minister is now between a rock and a hard place as far as Australian family law goes.
Hetherington Legal family law specialist Jennifer Hetherington has responded to the political scandal surrounding Deputy Prime Minister Barnaby Joyce's affair with former staffer Vikki Campion, who is currently pregnant with his child.
Ms Hetherington said Mr Joyce is now liable for a property settlement for his estranged wife if they do not reconcile, and would also be liable for a similar settlement and child support if he ever breaks up with his pregnant partner.
"[He] is now between a rock and a hard place as far as Australian family law goes. Either way, he's toast," she said.
Ms Hetherington explained that while family law is "grey" on when a relationship legally becomes a de facto partnership, if a couple have a child that's an automatic legal entrée to a property settlement if they separate later.
"Generally a couple are deemed to be in a de facto relationship when they move in together but the law is grey," she said.
"You might be de facto if you are not yet living together but spend most nights together. To get a property settlement you have to live together for two years, or make substantial contributions to property or…have a child.

"So Mr Joyce and his new partner are de facto now. If they live together for two years or if there is a child from the relationship, she would be entitled to a share of his property if things don't work out for them."
The amount the Deputy PM would be liable for would also depend on a range of factors including the length of the relationship, added Ms Hetherington.
"The legal aspects of such situations are well-known and documented in Australian family law," she said.

"As Mr Joyce's political future is debated in Parliament and around the country, even if he is able to justify arranging a six-figure salary job for his mistress, he is nevertheless on the hook for child support and a property settlement if they split.

"The estranged Mrs Joyce of course is also entitled to a suitable property settlement if he does not return to her."