Goodbye job applications, hello dream career
Seize control of your career and design the future you deserve with
Frustration grows over unis 'cashing in' on law grad oversupply
The issue of law grad oversupply has reared its head again with a number of Lawyers Weekly readers expressing their frustration over some universities "selfishly cashing in" on those wanting to do a degree.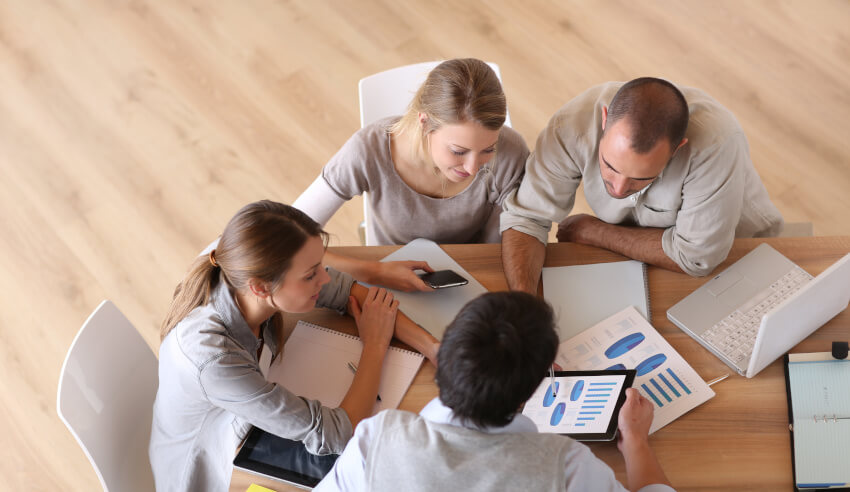 Last week, McDonald Murholme managing director Alan McDonald issued a public response to the now infamous comments made by Prime Minister Malcolm Turnbull about there being "too many kids doing law".
You're out of free articles for this month
To continue reading the rest of this article, please log in.
Create free account to get unlimited news articles and more!
In his response Mr McDonald called the universities irresponsible for the vacancies they're offering students and said that they must be held accountable. In his argument he referenced data by the Australian Financial Review which revealed there are almost 15,000 law graduates each year in Australia, while the legal profession is comprised of just 66,000 solicitors.
"The universities have been very irresponsible as a group in allowing the oversupply for their short-term financial gain," Mr McDonald said.
"Cashing in on people thinking erroneously that having a law degree will benefit them needs to be addressed by regulation and not merely by the Prime Minister's rhetoric.
"There are a raft of problems that will be created if issues are not quickly addressed."
Following the article a number of readers shared their opinion on the matter and, for the most part, agreed with the sentiment offered by Mr McDonald.
"It really is so obvious from a lawyer's perspective - the universities are selfishly cashing in on young people's dreams of ivory towers that cannot be fulfilled," wrote one commenter who went by the alias of David.
"The universities are also 'dumbing down' the quality of the learning to allow more students to pass to then earn more dollars for the unis, essentially making a law degree worthless," another wrote, who went by the alias of Lady Lawyer.
VIEW ALL
"We need quality law students who understand the ethical requirements and standards required of a solicitor. Letting every person who wants a law degree entry to the course and ensuring they pass by lowering the marking standards is a recipe for disaster for the profession," the commenter said.
"We are already seeing this with young newly admitted lawyers being charged with serious criminal offences, involving drugs and other offences that you would not have seen in such numbers in the past."
Meanwhile, Peter G. Williams Principal, P wrote: "The unis keep pumping students through to a 'no man's land of unemployment'. I completed my law degree some two-plus years ago and the only way I got a job was due to my high grades and relentless approach to not giving up. I applied for over 160 law jobs, was interviewed maybe 20 times. It is hard, damn hard to gain a job as a lawyer. The graduates with average grades from low-level unis will not get a job unless they know someone".
Some commenters used the opportunity to put the blame on others outside the tertiary sphere, with one anonymous commenter saying that various law societies and the supreme courts are also part of the problem "for charging admission fees", as well as the different "colleges of law [for] cashing in on this scam!"
"I agree," said another anonymous commenter in response.
"I don't even know how law can still call itself a profession in this climate. If nothing else the law societies should be addressing the reputational damage that flows from the oversupply and poor conditions of grads but everyone seems [too] selfish and greedy to care. It hurts us all not just the grads."
However one commenter, known as Rob in Adelaide, offered a different sentiment to the majority of commenters saying: "I get puzzled by these notions. Back in the late 70s when I did my engineering degree, the same speech echoed, as it did 10 years later when I went back again to study. Always an oversupply of someone or something. And, here we are today with the same sermon."
"Must admit, when it comes to pointing the bone at universities, and inferring a greed mentality, I remain gobsmacked by a profession where the business itself not only hits the client with labour charges, but also lumbers them with their business overheads! Shall we discuss why justice is out of reach to a huge chunk of the population? Astounding, to me anyway," they said.
"So, I guess I was one of those extra grads that popped out off a B-grade university as suggested by one condescending backslapper. Well, I got a job, I have gone on to complete a Masters, and now in talks about a PhD. So, methinks, maybe lay off the universities, and let market forces take care of themselves. I assume we want to continue living and working in a democracy?"