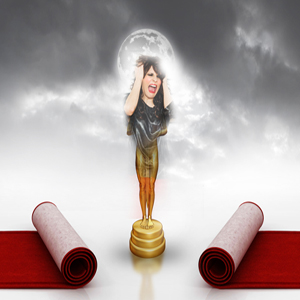 Hollywood actress Sean Young has blamed the Academy of Motion Arts and Sciences' lawyer, Chris Patak, for her "kidnap" at the official Oscar party on Sunday night (26 February).
Young, who courted fame after starring opposite Harrison Ford in Blade Runner, spent four hours in a police station after a physical altercation with a security guard at the Governor's Ball above the Academy Awards venue.
"I just want everyone to know that I was sober, extremely well behaved when a very stupid security guard went postal on me and then The Academy's very stupid lawyer recommended a 'private person's arrest'," the actress wrote on Facebook, adding that she had bruises on her arms from the guard who arrested her and grounds for a lawsuit against the Academy.
Young was booked on suspicion of misdemeanour battery and released in the wee hours of Monday morning on $20,000 bail, according to jail records. She is due to appear in court on 19 March, reports the Los Angeles Times.
"No apology yet from the Hollywood machine but they did find the time to call in their blackballing writer hacks to smear 'crazy Sean' on the worldwide web as I try to recover from being assaulted by their security guard and then ordered to be kidnapped by Academy lawyer (Chris Patak)," Young wrote on Facebook today (1 March).
Young, 52, who has a history of odd behaviour, reportedly recommended that the Academy's lawyer be fired.
This is not her first clash with Oscars authorities. In 2006, the Ace Ventura actress reportedly tried to sneak into the Vanity Fair Oscars party and was taken into custody. In 1992, she arrived on the set of Batman Returns donning a homemade Catwoman suit after she missed out on getting the role.
"It was degrading. But when you have nothing to lose, it's really not that big of a deal," Young said of the latest incident.
The LA city attorney's office plans to review all criminal accusations related to Young's arrest on Sunday.