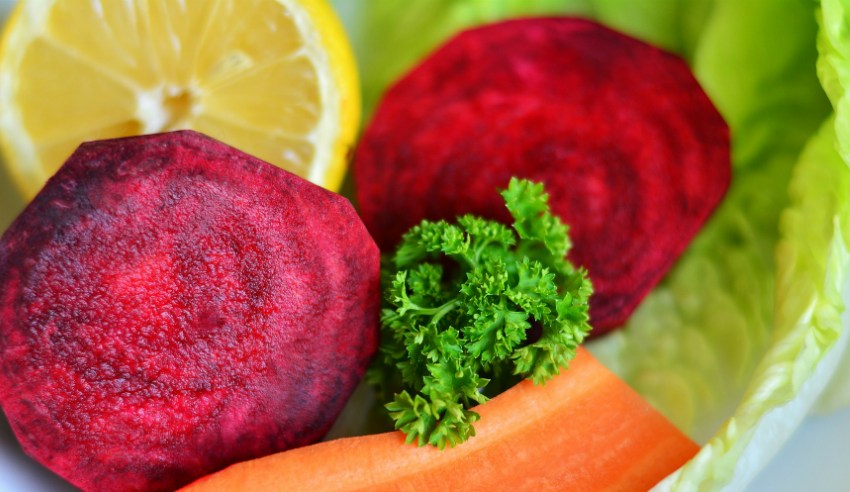 Eating healthily in the workplace can have long-standing benefits for lawyers, whereas skipping meals or snacking can adversely impact upon both your health and productivity, write two West Australian health professionals, Natalie Quinn and Michelle Weall.
Healthier Workplace WA manager Emily Davey said: "When workers consume healthy food and drinks at work it helps to maintain their energy levels and concentration and is associated with better mental health and boosted immune function. Workers who eat well are more likely to be healthier, happier and more productive".
LiveLighter® dietitian Emma Groves noted: "Eating more fruit and veg [sic] may be the single most important dietary change needed to improve health".
"Eating two serves of fruit and five serves of vegetables each day can help to prevent heart disease, fatty liver disease and some cancers," says Ms Groves. "It can also reduce blood pressure and blood cholesterol levels and improve control of type 2 diabetes".
With only one in 10 Australian adults eating enough fruit and vegetables, it's important to consider increasing how much you're eating and increase your variety to gain many health benefits.
The workplace can be full of eating temptation, not to mention that many of us are working full steam ahead. It's worth considering what you can do to support healthy eating at work.
Here are seven ways you can eat healthy to get ahead at work as a lawyer:
1. Workday structure
With work comes structure, work with it, not against it. Most of us have an idea of our break times, when regular meetings are held and when deadlines are approaching. Just like with any other important work task, prioritise healthy eating and get organised. Set aside times where you can enjoy a healthy snack and make sure you take a lunch break away from other work influences to ensure this is a mindful experience.
2. Planning prevents poor performance
Preparation is key. Whether you plan your week on the weekend or it's more convenient to pack your food each night, pack your meals and snacks full of fresh fruits, vegetables, dairy, lean meat and/or protein alternatives, and whole grains. This could be last night's leftovers, or pre-prepared meals and snacks specific for work. Planning takes commitment, and will no doubt take extra time out of your day, but after a while you will start to feel better and easily justify the extra time.
3. Office pantry
Plan for those unexpected curve balls. Dedicate a place at work to store non-perishable, healthy snacks and top it up when it's running low. Having a variety of healthy snack options on hand for the inevitable work disruption will ensure you don't fall victim to local takeaways, or the unhealthy vending machine calling your name. Easy snack options include trail mix or nuts, canned tuna, 100 per cent nut butter, high-fibre muesli bars and fresh fruit. Make sure you choose items that you're not likely to want to snack on all day long.
4. Limit the celebrations
Morning teas, birthdays, leaving parties, colleagues that regularly push food – these can be the difference between eating the equivalent calories contained in three meals per day, and four or five! Unhealthy food and drink temptations are common in the workplace, however, the amount and frequency you choose to indulge in is ultimately up to you and should reflect your overall health goals. Your work colleagues won't lose any sleep if you choose the piece of fruit over the slice of cake. Be prepared to politely decline any unhealthy offerings or choose the healthiest option available.
5. Fuelling your engine
What does your eating pattern look like across the day? Do you skip breakfast, or sometimes miss lunch altogether? Do you eat anything between lunch and dinner? Do you binge when you get home? Consider your eating pattern, ensuring your body is adequately fuelled across the entire day. Just like the heart, liver and kidneys, your brain is acutely sensitive to the food and drink you consume. To get the most out of your body, priority should be placed on eating three healthy meals and healthy snacks in between.
6. Short-list healthy food outlets nearby work
It's not easy to bring your lunch from home every single work day. Life and work will ultimately get in the way. Do your research, investigate healthy options available nearby and create a go-to list for these times.
7. It's not just about food
If you've ever felt tired or sluggish at work, it could be because you're dehydrated. Dehydration has been shown to negatively impact on decision-making and cognitive performance, which could result in a decline in productivity and could also be very dangerous for people working in safety-critical roles. Drinks such as coffee and black tea usually contain caffeine, which is a diuretic which can further dehydrate the body. Plain tap water is the best way to hydrate your body. Keep a bottle at your desk or workstation and regularly sip, making sure to refill. In addition, don't be fooled by thirst masquerading as hunger. This will only make it harder to eat healthily.
Natalie Quinn is the marketing and communications manager at Healthier Workplace WA. Michelle Weall is the marketing and communications manager at Livelighter at Heart Foundation.