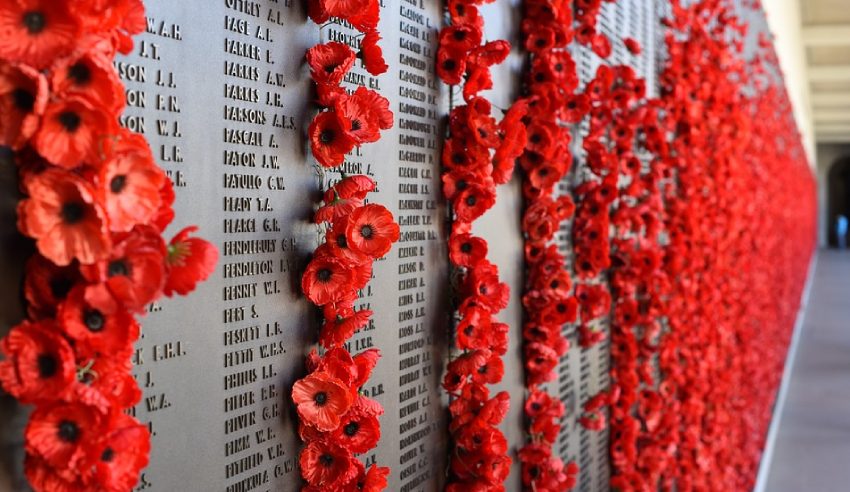 With Anzac Day almost here, we should be aware of where we can legally play Two-up, and also consider the extent of our civic duty, writes Natalia Kamusinski.
Anzac Day is just around the corner and many of us are happily preparing to catch up on some overdue life administration and rest. Perhaps you, like me, are also considering your options for participating in Anzac Day.
Two-up is a gambling game, reportedly played by the diggers during WWI and WWII as a boredom buster. The necessary ingredients are: a circle of gamblers, a 'Spinner', a flat 'paddle' board or 'kip', and two coins. The game begins by calling, 'Come in Spinner', whereby the 'Spinner' steps into the circle, holding the 'paddle' with two coins. The coins are tossed and gamblers bet on whether the toss will result in two heads or two tails. A head and a tail is an 'odd toss' and no money is won or lost.
With the introduction of anti-gambling legislation, Two-up became illegal. However, by popular demand, the states legalised conducting Two-up in certain circumstances. In Queensland, for example, in 2012 the aptly named Charitable and Non-Profit Gaming (Two up) Amendment Act 2012 permitted conducting the game in RSLs and other authorised establishments on 'designated days', including Anzac Day. Under the Amendment Act, taking commissions is prohibited and all wages must be returned as winnings. An 'entry fee' may be charged, but funds must be donated to the RSL to support ex-service men and women and their families.
So, I have two options – play at my local RSL or an 'authorised' establishment, including a licensed premise given 'approval in writing by an RSL sub-branch'. Anzac Day trading hours apply, so I must wait until 5am at an RSL, or 1pm at another establishment to call 'Come in Spinner'.
The looming Anzac Day holiday usually sees me pondering: As a young legal professional and first-generation Australian, why should I commemorate Anzac Day and to what lengths should I go to do so?
The dawn service, I've heard, is a peaceful and solemn event. Benefits include watching the sunrise and avoiding daytime traffic. More significantly, those who attend the service join some highly regarded members of the legal industry. Over the years, judges, lawyers, legal academics including a past mentor of mine, Adjunct Professor Dr Michael White (Submariner and Barrister), and the Attorney-General have regularly attended the service. While I cannot predict the turnout this year, attendees would surely include some of the most dedicated commemorators of the legal industry.
Though I'm yet to attend a dawn service, I have attended many a day service. Last year I was an SES volunteer at the Brisbane Anzac Day Parade. My role was to detect suspicious activity and prevent the public from obstructing the parade route. Of course, my legal mind drifted to consider liability for damage to property or persons during such events. My research revealed that for marches on state controlled roads, the QPS assesses and issues event approvals. The applicant must take out public liability insurance. Hence, liability for property and personal injury would likely rest on the applicant (typically an RSL).
Increasingly, I have considered a non-traditional option — Would observing a minute of silence, in my own time, count as Anzac Day participation? If a key purpose of Anzac Day is to remember the lives of those who served our nation, I believe a minute's reflection would serve that purpose. But what should I reflect on? I don't have a personal connection to the veterans or current defence force personnel. Accordingly, it seems to me that the appropriate reflection point for myself is to be grateful to those who served and are serving to maintain our democracy and freedom, principles crucial to our legal industry.
Incidentally I've came across a fourth very suitable option – a sunset service beginning at 4.30pm, where all are welcome and refreshments are included.
With those questions answered there remains one outstanding question: Who's up for Two-up? Date: 25 April 2018. Time: After 5am. Location: An RSL, details TBA.
Jokes aside, I wish you all a safe and restful holiday and hope that my lawyerly spin on Anzac Day commemorations has given you something to reflect on.
Natalia Kamusinski is a young lawyer from Brisbane, QLD.