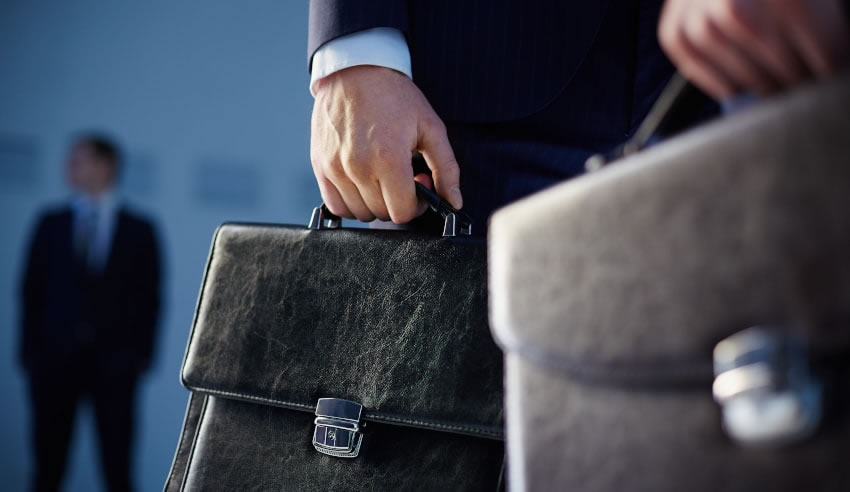 Seeing a need for greater support for wellness and professional development, one Gold Coast-based principal decided to make a hire that has vastly improved her firm's environment.
Caldwell Family Lawyers director and principal Caralee Caldwell believes legal wellness means more than just attending conferences; it means embedding good practices within the day-to-day operations of the law firm.
In light of this, she recently hired Cameron Aggs, clinical psychologist and director of Mindfulness Training Australia, to run a nine-month online course with all of the lawyers and legal staff in her office incorporating numerous workshops, debriefing about vicarious trauma, and implementing effective wellness practices.
Most strikingly, Mr Aggs is employed to conduct one-on-one counselling sessions with each lawyer in the office on regular basis.
"We all book in a session with him during our working day for half an hour or an hour, and it's all focused on your personal wellness," she explained.
"I don't know what he discusses with my staff. The conversation goes wherever the issues are in your own life, whether it is personal or professional."
Ms Caldwell is cognisant of the idiosyncratic needs and desires of her employees, and notes that while such sessions are not mandatory, every one of the lawyers in her firm have appreciated the one-on-one time made available to them.
"Having a professional from outside the firm allows the lawyers to open up completely in a safe environment where they're not being judged," she said.
"We all need to be looking after ourselves, but often we wouldn't go and see a psychologist unless there's something wrong."
"But, there's times in our lives where there are things going on that someone like Cameron can help us get through."
Family lawyers, such as those at Ms Caldwell's firm, deal with a lot of stressful situations and stressed clients, she noted, and have on occasion had to face up to suicidal clients, some of whom have taken their own lives.
"As a principal and a leader, I feel like I'm not fully equipped to deal with those things, and so to be more equipped, I need to bring in a psychological professional to help," she said.
"It is definitely a [financial investment], but I think that it's worth every cent spending the money on this type of training and coaching for the whole team."
Mr Aggs said there are many emotional and psychological benefits from having someone in-house to talk to, including the perception of actual support.
"When someone feels that they are psychologically supported, they develop confidence that they can deal with whatever issues are present in their lives," he argued.
"They are therefore less likely to fall back on maladaptive coping strategies to make it through."
This is especially pertinent for lawyers, who are engaged in a high-performance and stressful profession.
"For many, there is significant exposure to vicarious trauma in addition to a host of other stressors, such as long hours, perfectionism and the adversarial nature of law," he advised.
"Human beings don't do well when role-demand exceeds role-support."
Even happy lawyers still often experience high levels of demand and stress, he added.
"The provision of extra support and effective real-time management techniques will be good for their capacity to maintain resilience and improve their client engagement skills when dealing with distressed clients. It will also likely improve staff retention."
Ms Caldwell agreed, especially with the last point, noting how fundamental it is to treat staff well in order to breed institutional loyalty.
"[My staff have] help if they need to have it, and they don't have to feel intimidated or concerned or worried, because it's part of our culture and it's okay to have these discussions," she concluded.
"If you retain staff who are happier and less stressed, you'll have less stressed clients because you've got lawyers who can actually manage the difficult situations."