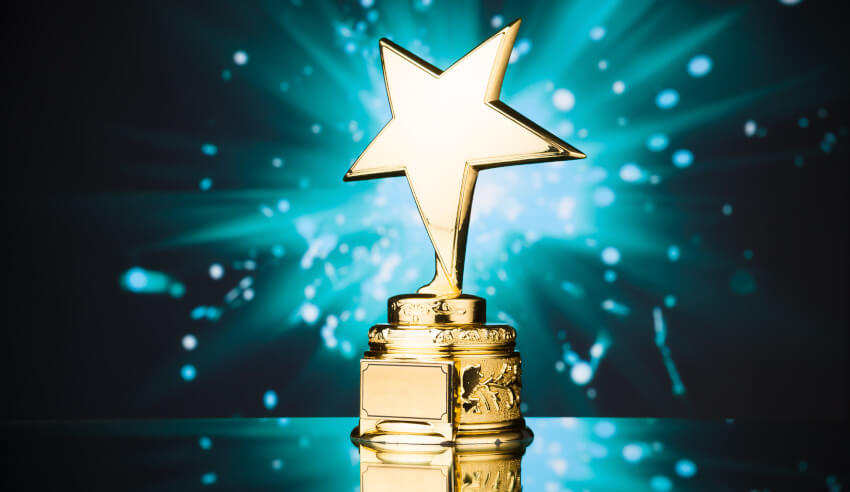 This year's winner of the firm's Victorian-based art prize won for her dual paper-based artworks.
Talia Haber, who completed a bachelor of fine arts at RMIT University last year, took the Clyde & Co Melbourne Art Award 2018 for Lines in Relation to One Another, two same-sized artworks on paper featuring lines in unstructured patterns to create an abstract image.
Ms Haber has, in the course of her artistic life, experimented with painting, sculpture and installation, but said something always brings her back to paper.
"It's something about the possibilities of the surface, and watching the work bring dimensionality and life to something that is plain and flat," she explained.
She cited her studies at RMIT as having helped evolve her style beyond hyper-real portraiture into the world of abstraction.
"I approach my works with the same diligence and perseverance as that of a real-life presentation," she said.
"However, with an abstract work, there is no presumption or expectation of a work's outcome."
As winner of the award, Ms Haber received a cash prize in addition to the offer of pro bono legal advice to advance her commercial art career, as well as payment for the exhibition of her artwork at the Clyde & Co Melbourne office for the rest of the year, which the other contestants also received.
The Staff Choice Award went to La Trobe College of Art & Design student Shaun Parnaby for his work, Hopeful Old Mess.
The piece, Mr Parnaby said, was created with the assistance of kitchen utensils.
"I enjoy experimenting with new mediums and methods of working, jumping between mediums keeps things fresh and keeps me seeing and thinking in different ways," he said.
"My subjects most often seem to be portraits… I just see something in a face that speaks to me and that I want to capture, and then try to bend the process and medium around exaggerating that aspect."