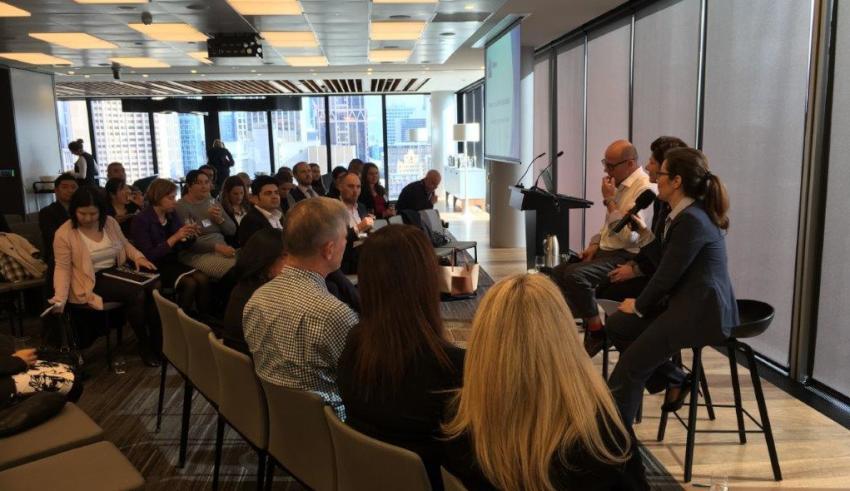 A recent panel discussion about mental health issues in the workplace provided timely reminders of the importance of self-care for lawyers in light of the ever-present dangers of such professional service-based work.
The panel event, titled, "Mental health – What you need to know", was co-hosted by Westpac and the Women in Loan Market Australia (WILMA) and featured beyondblue chief executive Georgie Harman and King & Wood Mallesons partner John Canning.
The central tenet of the discussion, according to WILMA chair (Melbourne) Paula Nassif, was that mental health is not a static journey, and every person moves along a "spectrum of good and poor" wellbeing.
Ms Harman spoke of a "traffic light system" of green, yellow, orange and red symptoms, which could help people better conceptualise and monitor their own mental health.
Speaking about the event, Ms Nassif said it was a particularly important forum in raising awareness of mental health issues, both in workplaces and the wider community.
"Many people suffer in silence and spiral downwards as they do not feel comfortable speaking out about these issues. This is why it is crucial to lessen the stigma around these issues and it is important that more people are vocal about their own experiences," she said.
"Technology and the increased pace within which we work, particularly in the legal and finance space, makes it even more crucial that everyone looks after their mental health and look out for each other by using some of the tips provided [in the panel event]."
And even though mental health is a pertinent issue for those across the community, it is particularly relevant for those in professional services fields like law, she argued.
It is also important for businesses to be cognizant of these issues, Ms Nassif continued, given that "poor mental health costs businesses $10.9 billion a year in absenteeism and lost productivity and compensation claims".
But perhaps the most crucial part of the discussion, she noted, was the transparent fashion in which panelists spoke about their own experiences, together with advice about how to look after one's self.
"Georgie [spoke] about the unexpected impact that a breakdown in a long-term relationship had on her and how she sought help to overcome the downward spiral she soon found herself in (including her initial denial of that spiral)," Ms Nassif recounted.
"And John [spoke] about how suffering from bipolar disorder changed his life, opened his outlook and how he now uses it to educate those in society and speak candidly about it."