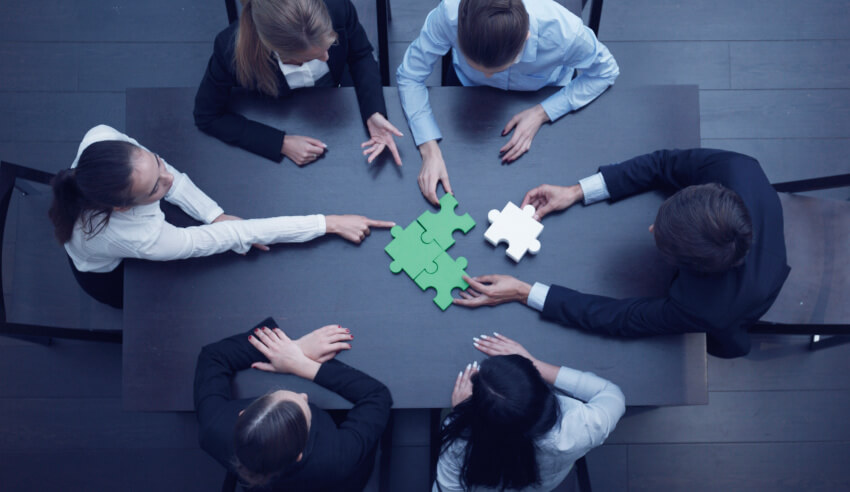 A self-described boutique NewLaw firm has announced it has expanded its strategy to include outsourced HR services, in a move that aims to provide its SME clients with a solution to solve any problems associated with their people.
Source Legal has unveiled the new outsourced function to offer small businesses personal "on-tap, retainer-based HR services". 
The HR services team is headed up by people and culture manager, Alison Lodewyke, who has worked for over 14 years in senior HR roles with multinational companies such as PepsiCo Europe and Jones Lang LaSalle. The team offers Source Legal's SME clients unlimited HR advice and assistance – with the backing of specialist employment lawyers – for an agreed monthly fee, a statement from the firm explained.
Commenting on the decision to roll out the new service, Source Legal head of employment law, Sean Melbourne dubbed it a natural expansion for the firm.
"Introducing HR Services is a natural extension for Source Legal, building on our success in providing in-house style legal support on a monthly retainer basis. It's also a natural extension for our clients, who are looking for help to navigate risks and opportunities, and want HR services with both budget certainty and legal confidence," Mr Melbourne said.
"We know that many businesses find the complex mix of regulations to comply with confusing at best, and even damaging to their business at worst. Being hit with an unfair dismissal claim is one of the top concerns of businesses when they need to let someone go."
In a statement the firm said the reason behind the launch comes after realising SME owners are lacking quality HR assistance.
"With daily headlines showcasing failures by Australia's small business sector when it comes to employment matters, SMEs with limited resources have a hard time staying on top of their legal requirements, let alone invest in their staff to improve productivity and loyalty," the statement said.
"There's a real need for organisations to have access to practical, cost-effective HR advice and assistance to better manage performance and compliance. Getting that on an unlimited basis for an agreed monthly fee – with the backing of specialist employment lawyers – is something that until now may have seemed out of reach for many businesses.
"Source Legal's on-tap HR service is not an online service – it is delivered by HR specialists."
Mr Melbourne added: "It's much more than just compliance. Attracting and retaining the right people can make or break a business".
"With so much invested in people, it's important to ensure that they are supported and rewarded to maximise performance.
"With this suite of services, provided on an unlimited, agreed-price basis, organisations can have a de facto HR department that helps look after their people and their business with tailor-made HR advice and solutions," he concluded.