Maddocks lawyer highlights future blockchain opportunities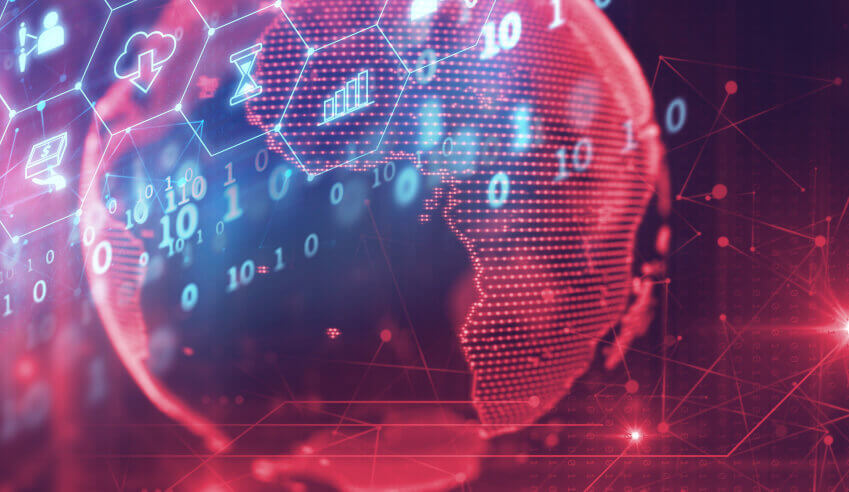 A Maddocks senior associate has offered his perspective on the biggest opportunities and challenges set to impact Aussie lawyers practising in the blockchain space.
Michael Zheng, senior associate at Maddocks, has just wrapped up a trip to China with an Aussie delegation, who were there to visit blockchain companies and get a first-hand look at some of the big developments in this area.
"The main purpose of the trip was to join the 2018 Australian Blockchain Mission to Shanghai, which is a mission jointly led by the Australian Trade and Investment Commission (Austrade) and the Australian Digital Commerce Association (ADCA)," Mr Zheng told Lawyers Weekly.
"The delegates on the mission attended the Wanxiang Global Blockchain Summit which was organised by Wanxiang Blockchain Labs. There were nearly 2,000 attendees at the conference and most of the major blockchain companies from around the world were represented.
"I also attended a number of pitch meetings where Australian blockchain companies including AgriDigital, Civic Ledger and CastleCoin presented their projects to Chinese investment and venture capital companies. Prior to the pitch meetings, the Australian companies also participated in training sessions to understand the Chinese market and enhance their pitches to suit a Chinese audience."
Mr Zheng said his and the group's learnings in China have helped to bolster their understanding of blockchain and the key developments, allowing them to further their services to clients and other colleagues in Maddocks' Australian offices. 
"I will be presenting a CLE on my learnings and the current regulatory space in Australia in late October or early November. The CLE will be external so the invitation will go out to our clients and other contacts of the firm," he said.
"Additionally, Maddocks has a blockchain and cryptocurrency working group and I will be working closely with that team to explore the opportunities that have come from my China trip with that team."
Some of the big trends in the Chinese blockchain market, Mr Zheng said, is that there is currently a significant amount of investment being undertaken by companies in the country into blockchain technology.
"Ping An, a leading Chinese insurance and financial services company, poured 1 per cent of their total annual revenue in 2017 (equal to RMB$10 billion) into research and development into technologies including blockchain. Many other Chinese companies are also investing heavily into blockchain. This level of investment in blockchain has produced efficiencies and new products for those companies which give them a competitive advantage over others in their industry," he explained.
"Due to the level of investment involved, there is also a booming industry in producing blockchain solutions for companies and government. Many companies are contracting with blockchain consultants to develop and maintain blockchain solutions. One of the most successful companies in China is Gingkoo, who has provided blockchain applications for various major financial institutions including Westpac.
"We also visited a number of finance companies and blockchain was being used to enhance their offerings, especially in trade finance and invoice financing. Blockchain is being used to verify information along the supply chain, transmit customer information more securely and create new forms of security. For example, Dianrong (a leading fintech company) has developed a blockchain system which allows accounts payable from a tier-one company to be authenticated and commoditised which can then be used by that tier-one company's suppliers as a tradeable asset or security for financing."
When asked how this compares to the developments seen in Australia, Mr Zheng commented on the local market's slow take-up of such technology.
"In Australia, only a small number of big companies have started testing and adopting blockchain technology into their businesses. There have been some great projects (including the ASX's use of blockchain to replace it's current settlements and clearing system and CBA's blockchain based bond offering) but for the most part Australian companies and government have not adopted blockchain at the same level as their Chinese counterparts," Mr Zheng said.
"At a high level, the blockchain industry in Australia is more focused on developing new ideas rather than improving existing processes. If Australia really wants to compete with countries like China on the world stage, big business needs to start investing in blockchain applications."
That being said, Mr Zheng noted he envisions there to be some big opportunities for Aussie lawyers who work in the blockchain space over the next 12 months.
"Australia is recognised as having a fairly flexible regulatory framework and positive approach to blockchain and cryptocurrency compared to other countries. Blockchain companies from more restrictive jurisdictions including China are likely to see Australia as a country in which they can develop their blockchain applications and cryptocurrency structures," he said.
"These foreign companies will need legal advice to enter and develop in the Australian market and this will be a good opportunity for Aussie lawyers and other services providers in the blockchain space.
"Another great opportunity for Aussie lawyers is to reshape existing processes in law firms and in-house legal departments using blockchain. As companies are using blockchain to create efficiencies in their businesses, the same can be done in the legal industry. Lawyers and law students with an IT background will be well placed to take advantage of this opportunity and are likely to be highly sought after in the workplace."
Conversely, Mr Zheng said there will naturally be challenges for those who work in the space also, particularly given the fast-moving nature of technology.
"The overarching challenge in the blockchain industry is constant change. Blockchain technology is being developed at an incredible speed and law and regulation has a hard time keeping up. Aussie lawyers in this space will be very busy in the next 12 months as more corporates are likely to adopt blockchain technology and smart contracts in their business," he said.
"In terms of cryptocurrency exchanges, the transition period (in which AUSTRAC adopted a more lenient policy on the enforcement of cryptocurrency exchange laws) expires on 2 October 2018. It will be interesting to see what approach AUSTRAC takes in relation to those exchanges that are not fully compliant with the law.
"The lawyers for those companies who are not compliant will be fairly busy I suspect."