Boutique law firm further clarifies lawful dismissal process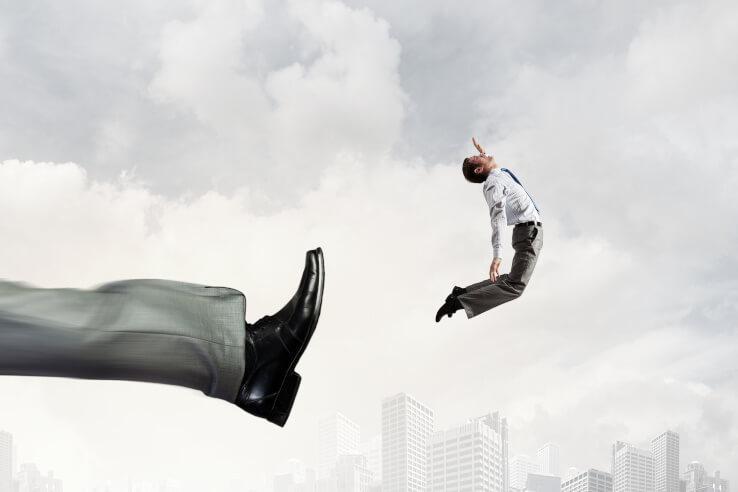 A Queensland-based boutique law firm has responded to claims put forward regarding the termination of employment for ill and/or injured employees.
Employment law firm Susan Moriarty has issued a response to a recent article following Thomson Reuters Australia's Mental Health and Employment Law Conferenec, which heard from KPMG Law partner James Simpson about the issues commonly associated with terminating an employee for illness and medical incapacity reasons.
"Mr Simpson shared some valuable insights on unfair dismissal legislation, particularly when it comes to the termination of an ill or injured employee and highlighted where organisations often go wrong. Our firm often acts for employees in such cases both within the public sector and the private sector, from a wide range of different industries, government departments, careers, from cleaners to executives, demi-chefs to doctors and medical specialists, to lawyers and IT contractors and eminent university professors. We also act for employers from time to time," the firm wrote to Lawyers Weekly.
"We agree with Mr Simpson's assessment that it is imperative and incumbent upon an employer to have a valid reason for dismissing an injured or ill employee but that a valid reason in and of itself will not necessarily preclude the Fair Work Commission from finding a dismissal of an injured or ill employee was unfair.
"However, we think the contestability or otherwise of a decision to dismiss an injured or ill employee requires wider considerations beyond the definition of a 'temporary absence' as that term appears in the Fair Work Act 2009."
The firm referred to a section in the article which explained that: "Temporary absence is defined under the regulations as either the employee being absent from work for a period of three months or less, or, the total absences in a 12-month period is three months or less, or, that the employee is on paid personal carer's leave", saying that while it is correct that if an employee absence is no longer a 'temporary absence' then it may be lawful for an employer to terminate their employment provided that there is no discrimination or adverse action inherent in the decision to terminate the employee's employment; it is important to refrain from "over-simplifying" the circumstances.
"Fair Work Regulation 3.01 provides that the absence is no longer a 'temporary absence' when it exceeds the times prescribed in either sub-regulations (5)(a)(i) or (5)(a)(ii) and the employee is 'not on paid personal/carer's leave (however described) ...' However, it is also a critical consideration for Queensland employers that injured employees in Queensland are also protected from dismissal from 12 months of a WorkCover claim being accepted," the firm said.
"In fact, pursuant to section 232B of the Workers' Compensation and Rehabilitation Act 2003 (Qld), ('WCRA') it is an offence to dismiss a worker who has an approved WorkCover claim within the first 12 months of the approval ... Furthermore, if an injured worker is dismissed because the worker is not fit for employment because of the injury, then pursuant to section 232D WCRA the worker may apply to the employer, within 12 months after the injury, for reinstatement to the worker's former position.
"If the employer fails to immediately reinstate the worker under section 232D, the worker may apply to the Queensland Industrial Relations Commission for a reinstatement order (section 232E)."
Interestingly, the firm added, in NSW, "there is a longer limitation period of two years for an injured worker to bring an application for reinstatement to the NSW Industrial Relations Commission (section 242(3) Workers Compensation Act 1987 (NSW))", it said.
"Additionally, it is proven disability discrimination to dismiss a worker before they have completed their graduated return to work program (Toganivalu v Department of Corrective Services [2006] QADT 13). However, if someone cannot perform the inherent requirements of a job and reasonable adjustments are justifiably hard, then they may be dismissed lawfully as an injured or ill employee and provided it is more than 12 months since they had a WorkCover claim accepted.
"Furthermore, if an employee is on Income Protection and they are dismissed, this may constitute harshness because the employee is enjoying a benefit of their employment (Chris Papaioannou v CSL Limited T/A CSL Behring [2018] FWC 3908 (4 July 2018)). Even though that matter was an unfair dismissal proceeding, it may be reasonably argued that if an employer were to take adverse action against an employee because they exercised a workplace right or purported to exercise a workplace right of using income protection (salary continuance) then such circumstances may constitute grounds for a successful general protections claim."
Susan Moriarty highlighted that just because a worker has been absent from the workplace for longer than three months due to illness or injury does not give an employer an automatic right to terminate an employee.
"Furthermore, it may not be lawful if further enquiries are not made by the employer to ascertain if the injured/ill employee could return to work in the near future."
"... Dealing lawfully with injured/ill employees can seem like a law labyrinth for both employers and employees alike, but we must remember that our precious 'fair go' way of life here in Australia is the reason that the courts and commissions have held that the unfair dismissal procedures and remedies and the manner of deciding and working out such remedies are intended to ensure that a 'fair go all round' is accorded to the employee and employer concerned (Section 381(2), Fair Work Act 2009; re Loty and Holloway v Australian Workers' Union [1971] AR (NSW) 95).
"That is why we encourage all corporations and organisations to be prudent and seek competent legal advice about this complex area of law. Due to the ubiquity and universality of this area of law, as nearly all Australians attend workplaces as a central part of their lives, we think workplace law should be in the high school curriculum."
Further, Susan Moriarty encouraged all employers to "ensure they have proper workplace policies and processes in place to manage any underperformance issues and/or misconduct issues and always ensure that they afford employees natural justice and procedural fairness in the institution of any such processes".
"Unfortunately, it is this firm's experience, as a number of presenters at the Mental Health Law conference agreed, that too often Human Resource departments and higher management abuse these processes for disingenuous purposes which frequently end up generating costly legal battles that can be awkward and embarrassing for such employers," it said.
"It is a first rule of financial prudence in business that employers should always strive to treat their employees with fairness, respect and dignity. In our experience, if these values and principles are at the heart of an organisation in the treatment of its greatest asset (employees) then the invaluable flow on effect is the growth and maintenance of a strong, healthy, and robustly productive workplace culture, an amazing opportunity that should neither be understated nor overlooked."