Former McInnes Wilson lawyer struck off for arranging fraudulent payments to his wife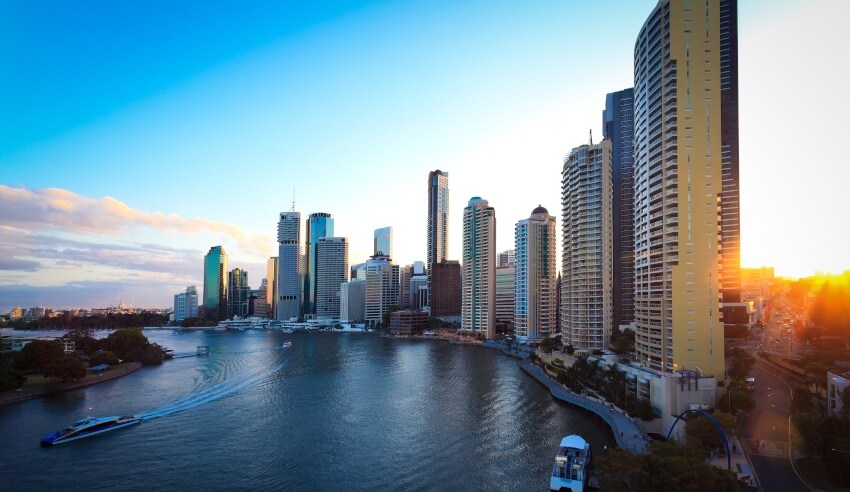 A medical negligence litigator has been removed from the roll of practitioners in Queensland on three charges of professional misconduct involving fraudulent payments, totaling over $680,000, to his wife's account and her business, while he was employed by McInnes Wilson.
The Queensland Legal Services Commissioner alleged that, between April 2011 and January 2014, Keith Nicholas Linedale Sullivan made, or caused to be made, payments to his wife without disclosing that he was using his wife's services and purporting that those payments were proper for work done on case files.
Mr Sullivan was, at the time, employed by mid-tier national firm McInnes Wilson and, as a medical negligence litigator, would engage "medico-legal experts" and outside organisations to prepare summaries of clients' medical records for litigious matters.
The payments made to his wife included payments to her account "based on invoicing rendered by a person called 'Kaye Moreton' who falsely purported to be a speech pathologist and had used a fake ABN or the ABN of another business", and payments of invoices from a business called Medical Chronology, which "belonged to the respondent's wife and which purported to provide summaries of clients' medical records".
In some instances, the Queensland Civil and Administrative Tribunal noted, the work was done appropriately. However, in other instances, work was either not done at all, duplicate copies of summaries were paid for, or work was done at a non-commercial rate.
The first charge asserted that Mr Sullivan had acted dishonestly by arranging forged invoices to be paid to his wife's account, rendered in the name of Kaye Moreton, falsely purporting to be a speech pathologist at Westmead Private Hospital in western Sydney.
This conduct, the tribunal held, was "fundamentally dishonest". It was not a "single mistaken occurrence", but rather, a "protracted period involving numerous transactions".
"It was tantamount to the perpetration of an extended fraud on [his] employer firm and on the clients of that firm," it said.
The second charge was that Mr Sullivan had acted dishonestly in permitting client files to be charged by a business belonging to his wife for work which was not done. "In essence, he arranged for invoices from a business belonging to his wife to be paid by the firm knowing that those invoices were false," the tribunal said.
On a number of occasions over 30 months, he arranged for payment of invoices from a business called Medical Chronology, owned by his wife and purporting to provide summaries of clients' medical records but, in instances covered by the second charge, those summaries were not provided.
This "patently dishonest conduct", the tribunal determined, did not cease until the dishonest conduct was detected.
The third charge was that he had acted "in a way that compromised his integrity and professional independence by permitting work to be done on clients' files by a business belonging to his wife when this was not declared".
In discussing charge three, the tribunal reflected that the independent investigator had reported that the total amount paid to Mr Sullivan's wife over the impugned period was $386,209.70 and the quantum of improper payment to her business, Medical Chronology, was $284,942.50.
That latter amount, the tribunal added, included instances where no summaries were provided, where the same summaries were paid for twice, and where summaries were done but charged at non-commercial rates.
Leaving aside the "eye-watering quantum" of funds "effectively diverted" to his wife by way of dishonest conduct, it was "quite clear" that Mr Sullivan's failure to declare to McInnes Wilson and firm clients the nature of the relationship between himself and a service provider was a "fundamental failure to observe the appropriate and necessary standards of integrity and professional independence".
"Indeed, one struggles to find a more stark example of what could, in shorthand, be described as a patent conflict of interest, and the need for there to be appropriate disclosure of that conflict in the context of the provision of professional services."
Mr Sullivan's failures were "deliberate and they reaped significant material benefit for his wife," the tribunal added.
In determining orders, the tribunal found that "this is one of those cases were really not much needs to be said".
"The respondent has, by protracted and egregious acts of malfeasance in professional practice, demonstrated that he acted in patently dishonest fashion, and as such is not a fit and proper person to be, or to remain, on the role of solicitors in this state," it held.
It was recommended that his name be struck from the roll and he was ordered to pay costs.
Disclaimer: Lawyers Weekly understands that Mr Sullivan was terminated from his role at McInnes Wilson in 2014, following the conduct cited above being discovered.